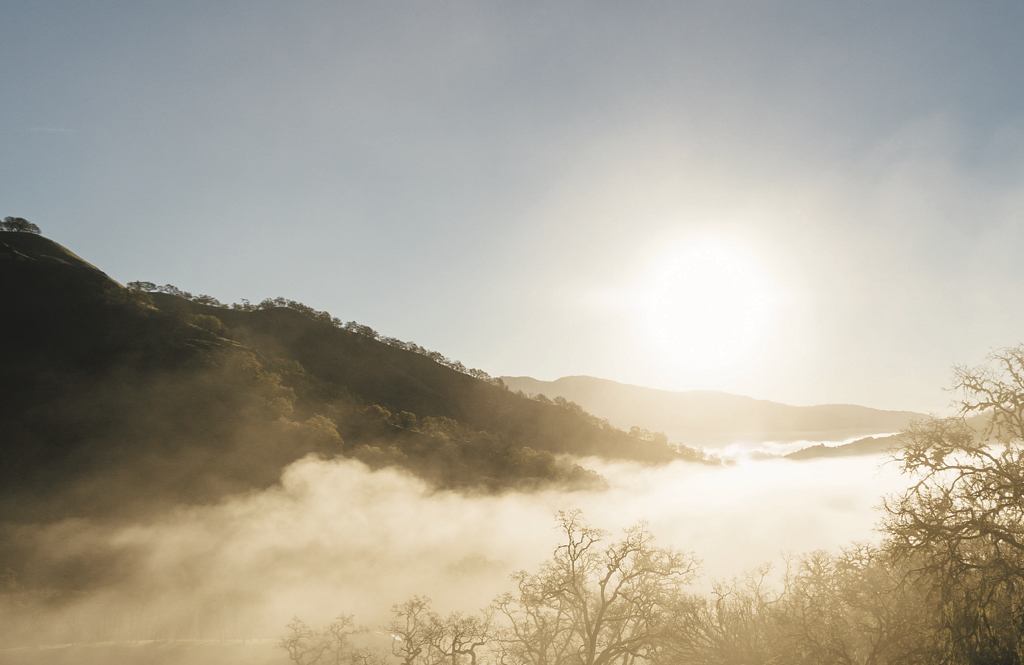 Story by Noelle Primavera • Photographs by Jonas Jungblut
When a winery has been grounded in organic practices from its very beginnings 30 years ago, it's no surprise its founding winemaker is more interested in blazing a trail than following trends. Bob Blue of Bonterra Organic Vineyards prefers to focus on the quality of the wine and the grapes themselves, choosing classic varietals he can put his own personal stamp on. And it all starts with his long-held credo that the best wines are made from farms rich with biodiversity and teeming with healthy soils. "There's style and then there's fashion," Bob says. "Do you chase fashion or do you believe in your style? We made our first vintage in 1990, so we know the vineyards and our winemaking style really well. While our wines have evolved over time to meet changing tastes, the core style is there. It's our legacy and a continued source of inspiration."
It's obviously working. Bonterra became B Corp certified (similar to Fair Trade certification) in 2015 for its social and environmental responsibility in business. And the company recently posted bell-ringing annual growth of more than 20 percent. To top it all off, in 2016 Bonterra was named American Winery of the Year by Wine Enthusiast magazine.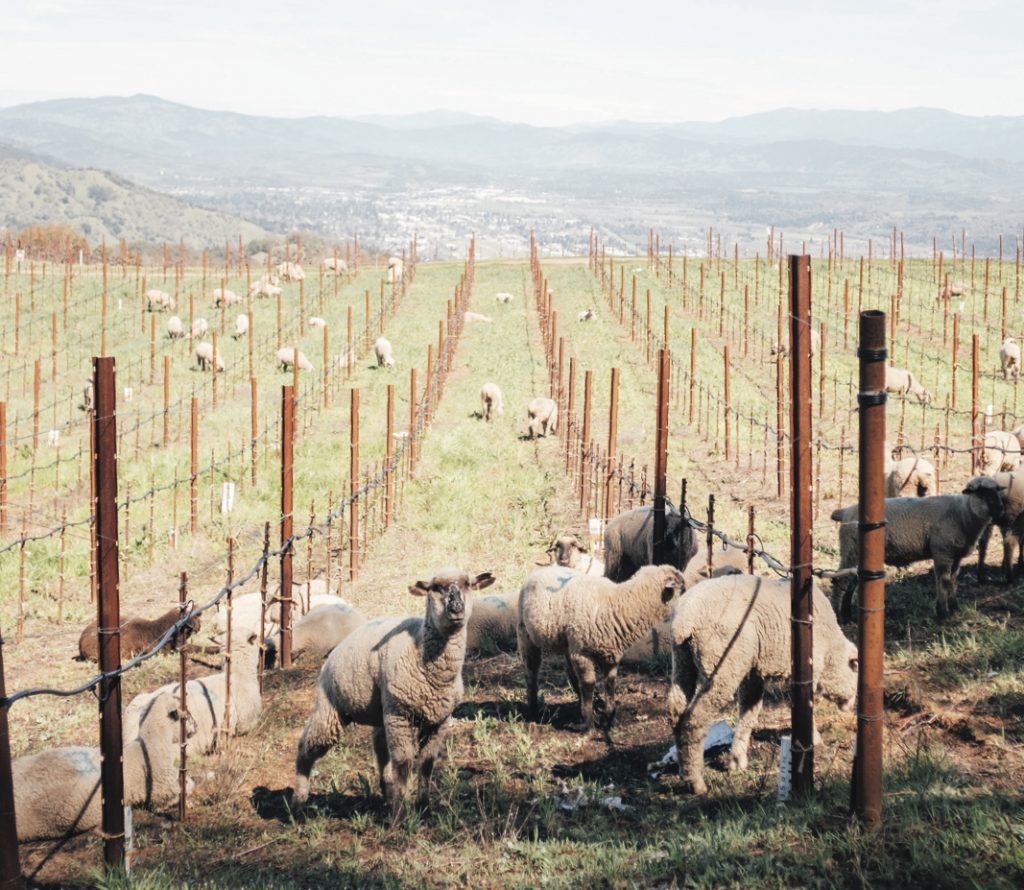 Getting to this place, however, hasn't always been an easy row to hoe. "Being organic from the beginning has meant hitting roadblocks along the way, so to have the acceptance of the wine industry was a singular moment," says Bob.
Receiving such a prestigious award—the first of its kind given to an organic winery in the 16 years since the award has been given out—doesn't mean Bob and his team, including winemakers Jeff Cichocki and Sebastian Donoso, plan to sit on their laurels. They're taking on the challenge of educating others, from growers to marketers to the public, on the value of biodynamic farming practices.
"The good thing is that when you're successful, people tend to be more interested in you," says Bob. "So we can spread the word about biodynamic farming practices easier. We're out there sharing the information, bringing more people into the tent so to speak." Currently, the Mendocino County, California-based Bonterra has three vineyards that are Demeter Biodynamic® Farm Standard certified – Butler Ranch, Blue Heron, and McNab Ranch. Demeter provides the legal definition of biodynamic in the U.S. marketplace and its requirements cover everything from soil fertility management to crop protection, greenhouse management, animal welfare, and the use of defined "preparations."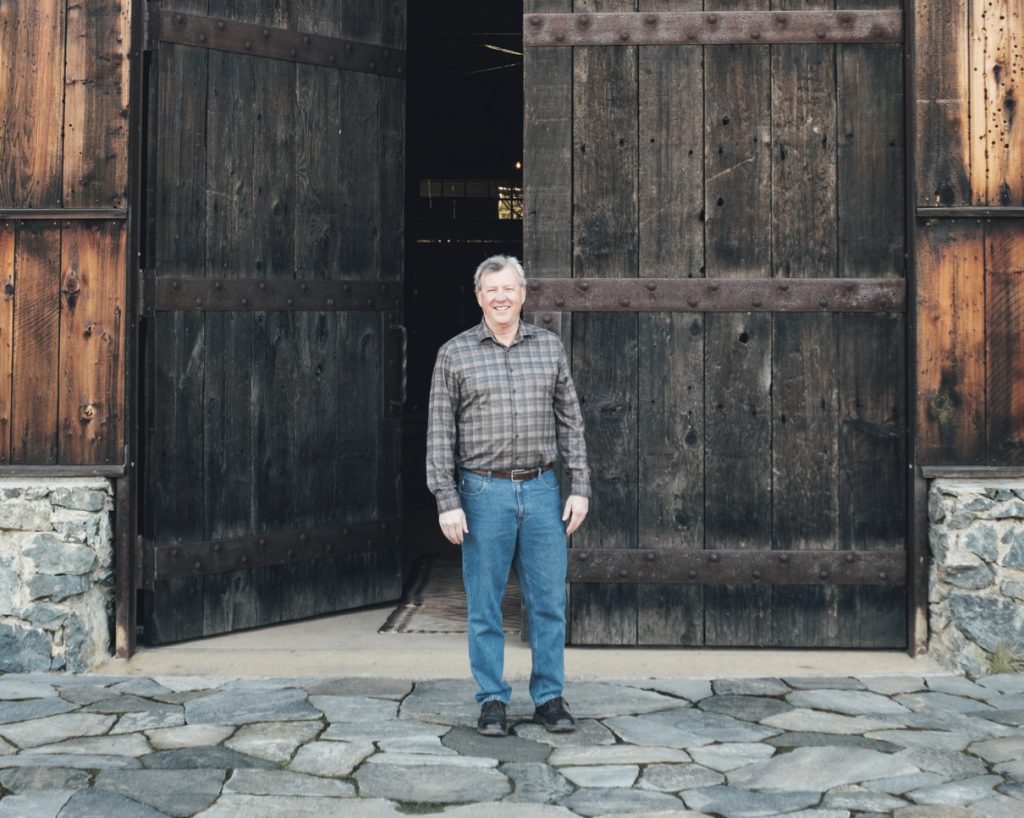 These preparations include a meticulous mix of nine different estate-grown herbs, minerals and manures, which are applied to the soil and vines in very small doses using specified biodynamic calendars to guide the timing of applications. These help naturally protect and fortify the vineyard, so unlike conventional vineyards whose reliance on chemical herbicides and fungicides eventually creates a cycle of needing to spray and repeat, the biodynamic farm is self-sustaining.
"Biodynamics push you to be a better farmer, YOU HAVE TO BE REALLY IN TUNE WITH THE LAND AND UNDERSTAND YOUR SURROUNDINGS."
So why organic then and biodynamic now? "We've always done best practices, not just to meet certain standards and regulations, it's about doing what's right," Bob says. "We've actually been farming biodynamically since 2000. Organic farming and regenerative practices enrich the biodiversity in our vineyards year after year. The hand of nature acts as a protective layer. Wildlife is integral because biodynamic and organic wines rely on diversity and are not as susceptible to disease, so there's no need for spraying pesticides."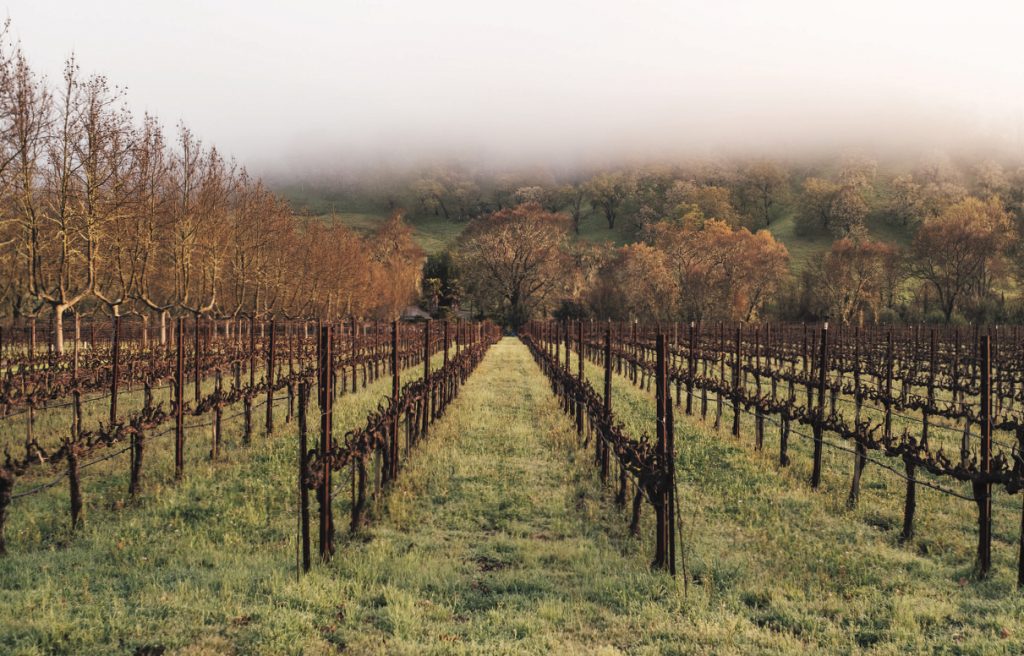 In the circle of life at Bonterra, cover crops are planted to control weed growth while also attracting bees and butterflies to help pollinate. Chickens roam the vineyards eating up pests, while owls are on rodent duty. Bonterra's neighbors are also a part of the process, bringing thousands of sheep down to graze, efficiently "mowing" between the vines while filling their bellies.
One of the requirements of being biodynamic means that 10 percent of the land cannot be used for farming. Because blue herons had established a rookery in oak trees near one of the white wine vineyards, the Bonterra team chose to turn that part of the land into a preserve, giving nearby Blue Heron Vineyard its name. The grapes grown there produce a lovely, single-vineyard, Burgundy-style chardonnay appropriately called The Roost.
One of the earliest bottles of Bonterra wine carried a statement on the back label that Bob Blue sees as the path they created and continue to follow today. It read, "Nearly a decade ago, we embarked on a mission towards organic farming of grapes. Our research enabled us to combine biodynamic and French Intensive practices with classic organic practices to create our unique concept of viticulture and ecological management. Without sacrificing flavor or character in this wine, we have eliminated the use of pesticides and herbicides in the vineyards, symbolizing our vision of the future of grape-growing."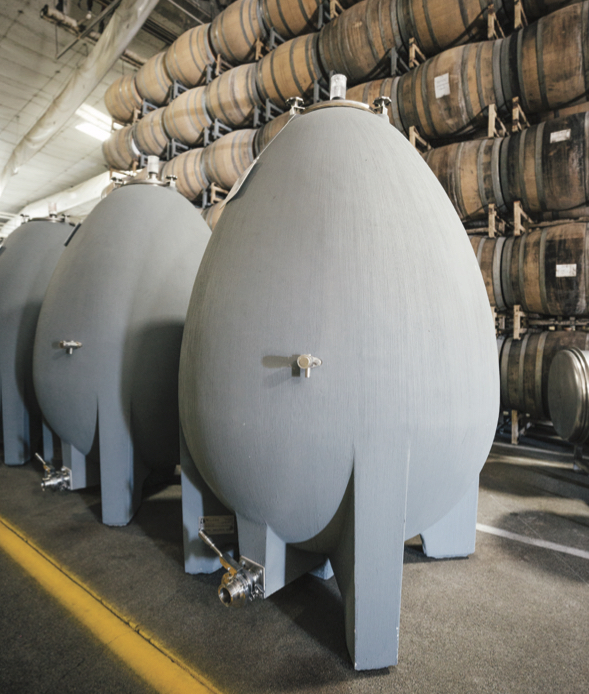 It was a bold statement at a time when sustainable practices weren't considered a way to grow a healthy business. "From the beginning, we had high organizational thought to go along with going organic when it was not looked upon as sustainable business-wise," Bob says. "It was a dream at the time, but the leadership, the vision, the commitment, the whole "it" part of what Bonterra is today started there and moves us forward."
Part of that movement forward is the addition of Sebastian Donoso and his years of experience working with organic and biodynamic grapes. "Biodynamics pushes you to be a better farmer, you have to be really in tune with the land and understand your surroundings, as well as each element of the vineyard," Sebastian says. "When we grow grapes this way, we're working with a raw material full of its life forces. It's always going to have a better quality from every aspect. It's an amazing starting point in the winemaking process."
Bob and his team understand this big-picture approach. As a result, they know their vineyards intimately—translating the old-world, French concept of terroir quite literally. And that shows in their wines, which are nothing less than award-winning.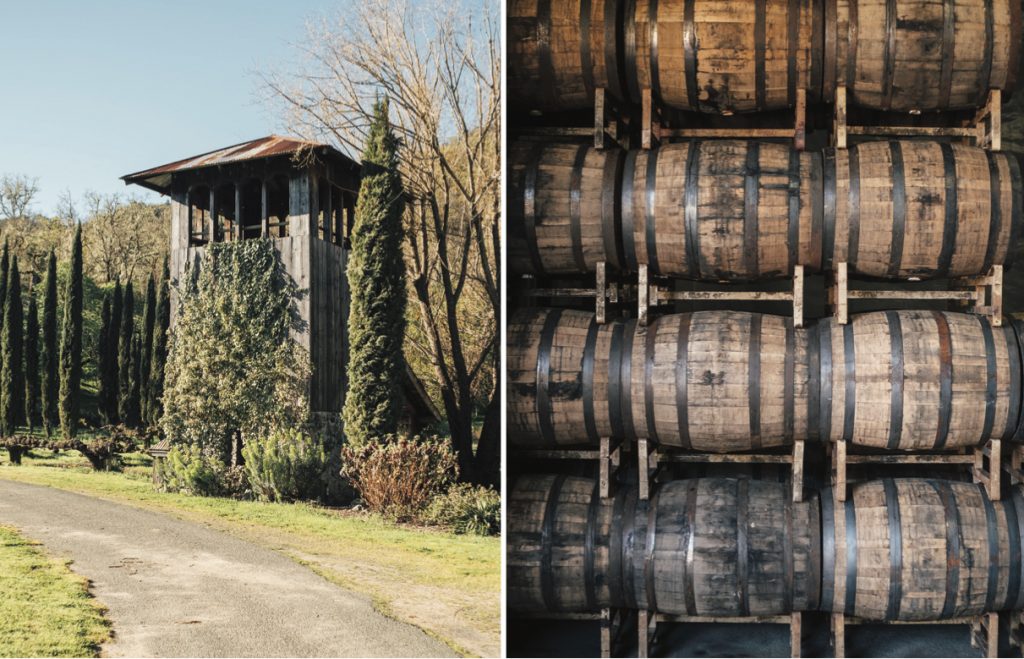 Their 2016 Rosé was recently awarded a Double Gold Medal, as well as Best of Class, out of 239 entrants in the Rosé Today global competition. Leslie Sbracco, wine author and NBC Today Show contributing wine expert, said when she tasted it: "It was balanced, elegant, crisp and well made. We judge blind, purely on the quality of the wine in the glass. We don't know who makes it or how it's made. It's a testament to the fact Bonterra makes top quality wine. Period."
Wine Enthusiast magazine recently rated Bonterra's 2015 Chardonnay and Sauvignon Blanc at 90 points; its 2014 Zin- fandel at 91 points; and its 2014 Cabernet Sauvignon at 92 points. "These third party endorsements show us we're doing it right in the winemaking," Bob says. "And being organic is the added value. It's a really nice validation. We want to make it a 'win-win-win'—it's great wine, it's organic, it supports the efforts for the land, plus it's competitively priced at under $20 a bottle. We know we're doing something right."
Bob is very proud of this legacy he's created with Bonterra. But like the vineyards he's developed, it's a living legacy. "The journey's not over," he says. "Bonterra is a company that supports continued growth, so while it's a great moment where we are now, there's so much more to come. It continues to be a truly wonderful journey."