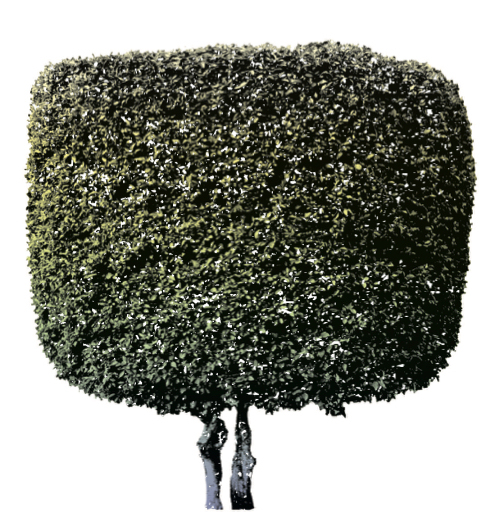 Every day, I pen a syndicated column called Do Just One Thing that appears in newspapers across the country. Over the past several years, I've accumulated thousands of tips that not only help people live a little bit greener each day, but cut waste and save money too. In each issue of Naturally, I'll round up my all-time favorite tips. They're clever, fun and simple enough that I think you'll love to try them. –Danny Seo
#1 THE MILKY WAY
If you have some milk in the fridge that's spoiled—or of questionable freshness—don't pour it down the drain. Milk is loaded with nutrition such as calcium, protein, vitamin B and natural sugars that are also good for plants. Use old milk as an all natural fertilizer by pouring it around the base of plants in the garden to give them a nutritional boost. The micro-organisms in the soil will love it, too, which helps to improve the overall health of the soil in the long run.
#2 PERFECTLYPLANTED
One way to help save energy at home is to plant smartly when landscaping around the house. On the south side of your home, avoid putting in plants that can grow too tall. These tall plants can block sunlight in the winter months, which means your home can't take advantage of the ambient light and heat. And all around the house, plant dense evergreen shrubs. They look good all year round and also naturally insulate to protect your home from the cold air outdoors.
#3 BAD BALLOONS
Here's another reason not to get balloons for your next occasion: they can cause power outages. According to the nonprofit Energy Education Council, metallic balloons are a special type of nylon with a thin external metal coating. When these metallic balloons are accidentally released into the air, they can get caught in power lines. And it's this thin metal coating that can cause power outages and even fires.
#4 WORKOUT FOR WILDLIFE
Turn your walks or runs into fundraisers for the charities of your choice. The Charity Miles app matches your workout with corporate sponsors who give money to charities based on the number of miles you (and other members) have run or walked. Over 40 million miles have been tracked through the app, resulting in more than $2 million funneled to charities like the World Wildlife Fund.
#5 FEATHERED FRIENDS
It's important to take efforts to make sure our feathered friends avoid colliding with the windows in our home. There are many things you can do, but here's an important one: place a birdbath or a bird feeder at least 30 feet away from windows. This is the minimum length needed to prevent confusing reflections in the window. You can also cover the outside of the window with one-way transparent film; it lets you see out, but creates an opaque finish on your home's exterior.