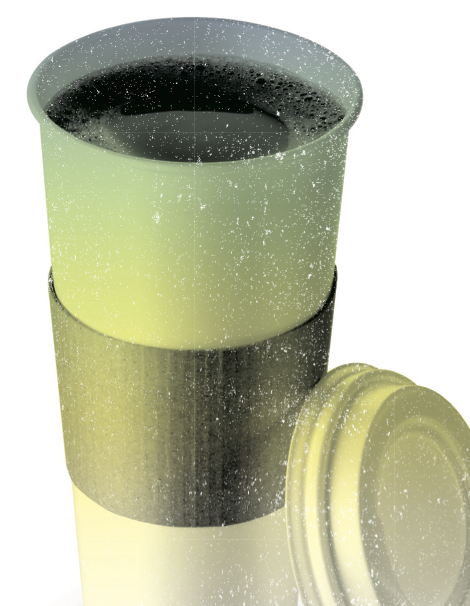 Every day, I pen a syndicated column called Do Just One Thing that appears in newspapers across the country. Over the past several years, I've accumulated thousands of tips that not only help people live a little bit greener each day, but cut waste and save money too. In each issue of Naturally, I'll round up my all-time favorite tips. They're clever, fun and simple enough that I think you'll love to try them. –Danny Seo
#1 COLOR CHANGE
If you use an inkjet printer, you know that it can be expensive to replace cartridges when the ink runs low. Since black is the color most often used, it's the first to fade or streak when you're printing out documents. If this is the case, change the color of the text on your document from black to dark blue. Switching cartridges to a different ink will extend their usage. You'll get dozens more printed pages with this simple hack.
#2 SELF CLEANING
The next time you make a roast or bake a batch of cookies in your oven, don't let the hot air inside go to waste. After you've removed whatever you're cooking, quickly give the inside of the oven a liberal spray of a water and white vinegar solution and shut the door. Let it sit for 30 minutes. As the vinegar solution evaporates, the inside will steam and help loosen up stubborn stains and marks. After 30 minutes (or when it's cool enough inside), just use a sponge or microfiber towel to wipe up the greasy mess.
#3 SHAKE IT UP
It's important to clean the inside of your reusable water bottles to remove grime, mildew and bacteria. But getting a brush through a narrow opening can make it very difficult to scrub the bottle clean. Instead, fill it halfway with a mixture of white vinegar and water. Then add several ice cubes and screw on the cap. Shake vigorously. The ice will agitate inside the bottle, helping the vinegar to loosen the grimy mess. Dump, rinse with water—and voila! A perfectly clean water bottle.
#4 DYE IT RIGHT
Have some black t-shirts or jeans that have faded and could use a little re-dying? No need to reach for chemical dyes when there's an all-natural solution: coffee. Two cups of very strong, freshly brewed coffee can reinvigorate black garments. All you do is pour the coffee right into the washing machine when the rinse cycle begins. (Be sure you only have black items in the machine!) The coffee won't stain the machine, but it will naturally dye your clothes back to a deep black. Line dry the items after they've finished washing for the best results.
#5 BRIGHT IDEA
If you're replacing your roof or building a new home, it's an excellent time to consider upgrading to solar power. As solar panels and solar roofing tiles become more affordable, retrofitting your roof to accept them is a practical way to modernize it for the future. Even if you're not ready to invest in the tiles or panels, you can add flashable mounting brackets when you roof (they provide the highest level of protection for your roof and the panels). A solar-ready home has considerable resale value, too.