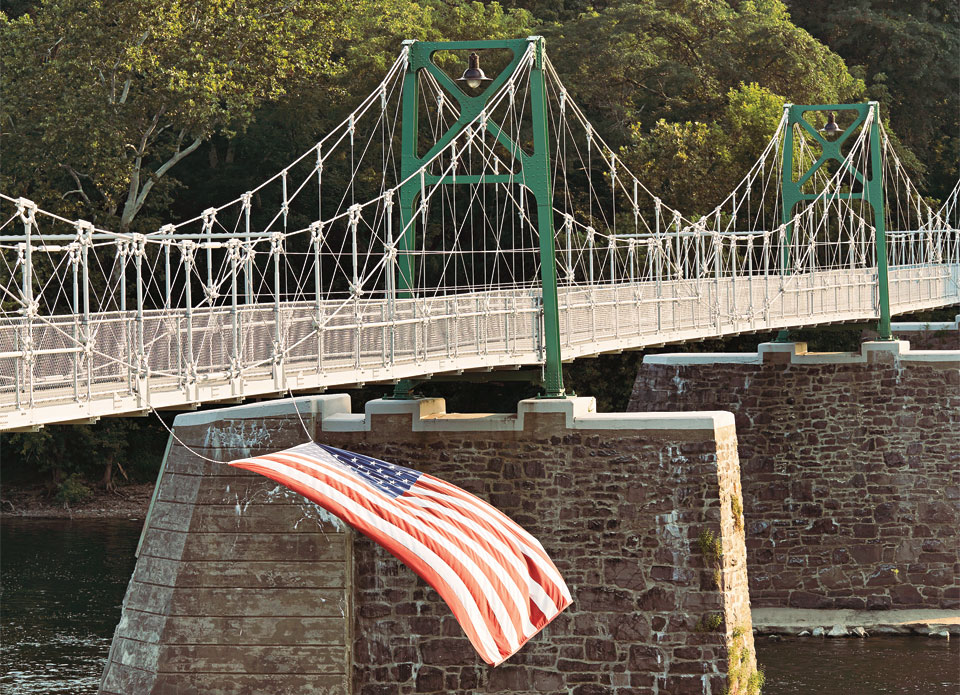 Photographs by ARMANDO RAFAEL
Seven years ago, while I was browsing the real estate listings online, a quaint 1920s Craftsman-style bungalow caught my attention. It was built on a hillside above the Delaware River, tucked into the timber like a treehouse. This house was right in the middle of all the weekend-away action on Bucks County's charming River Road. Turn left and explore great restaurants, parks, and towns. Turn right to find amazing shopping, wine shops, and even more charming river towns to linger in and discover, just minutes away. About a month after seeing the listing, the house was mine.
When my big-city friends come to visit, we start at one end of River Road with a hearty breakfast and finish the day with drinks at my favorite secret bar. There are no schedules, appointments, or agendas—just drive and stop at places along the way. Meander with me as I share my favorite haunts in this little slice of heaven I call home.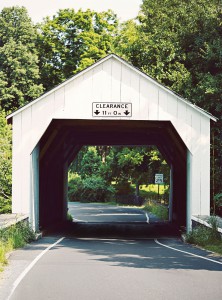 Townpath Run
Begin your morning with a jog along the Delaware River. Start at any point along the 60 miles of crushed-stone trails along the water and get moving. If you're spending time with me, you'll be indulging all day long, so a little heart-raising cardio will lessen the guilt of gluttony. But the run is worth it: You'll breeze under covered bridges, see architecturally beautiful historic homes and admire jaw-dropping views of the river.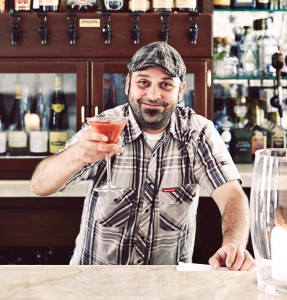 Golden Pheasant Inn
It's all about preserving the past and looking to the future at the Golden Pheasant, the oldest continually run hotel/restaurant (since 1857!) along the Delaware River. Recently, the "B Sisters"—Briar, Brittany, and Blake Faure—took over the B&B from their parents and gave it a stunning overhaul. There are only four rooms to rent, but no expense was spared to turn them into luxurious suites: pillow-top beds layered with the softest European linens and en-suite bathrooms decked out like a 5-star spa.

Eat like a local and order from the Tavern menu in the bar. It's less expensive and features locally grown, seasonal ingredients from nearby farms. Insider tip: Ask for the "Brittany Burger" (not on the menu); it's roasted duck breast topped with homemade kimchi in a pomegranate reduction sauce. Oh. Em. Gee.
Tinicum Park
When you look up the word "bucolic" in the dictionary, there should be a picture of this park. Walk the dog, take a hike, or just sip a latte and explore. Old red barns dotting the park are available to rent for weddings and parties. On the weekends, take a free tour of the historic Erwin-Stover House, a fully restored, 19th-century Federal-style historic home, to get your This Old House fix. There are events year-round, including polo matches, art festivals, and antiques fairs. Even when there isn't anything going on, it's worth the visit: There's something Naturally luxurious about having a giant park to yourself.
Black Bass Hotel
There's a famous story about this place: George Washington knocked on the door to stay, but the innkeeper turned him away because he was loyal to the British Crown. While Washington may not have slept here, you sure can, in one of the nine gorgeously appointed suites. Take the time to sip some warm apple cider at The Tavern: The pewter bar is from the famous Maxim's of Paris. The Black Bass is in the town of Lumberville (locals call it Slumberville), which is worth a stroll. Grab a freshly baked treat from the General Store across the street, and drool over the brightly painted historical homes in this charming storybook village.
Phillips Fine Wines
Cross the bridge and you'll find yourself in Stockton, NJ. This is the Best. Wine. Store. Ever. Since 1946, oenophiles have made pilgrimages here to explore all the interconnecting rooms of unusual, hard-to-find, and beloved vintages. The place is fun: There are tastings every weekend, and the knowledgeable staff is far from snobby; they genuinely want to help, so use this opportunity to ask anything you've always wondered about vino.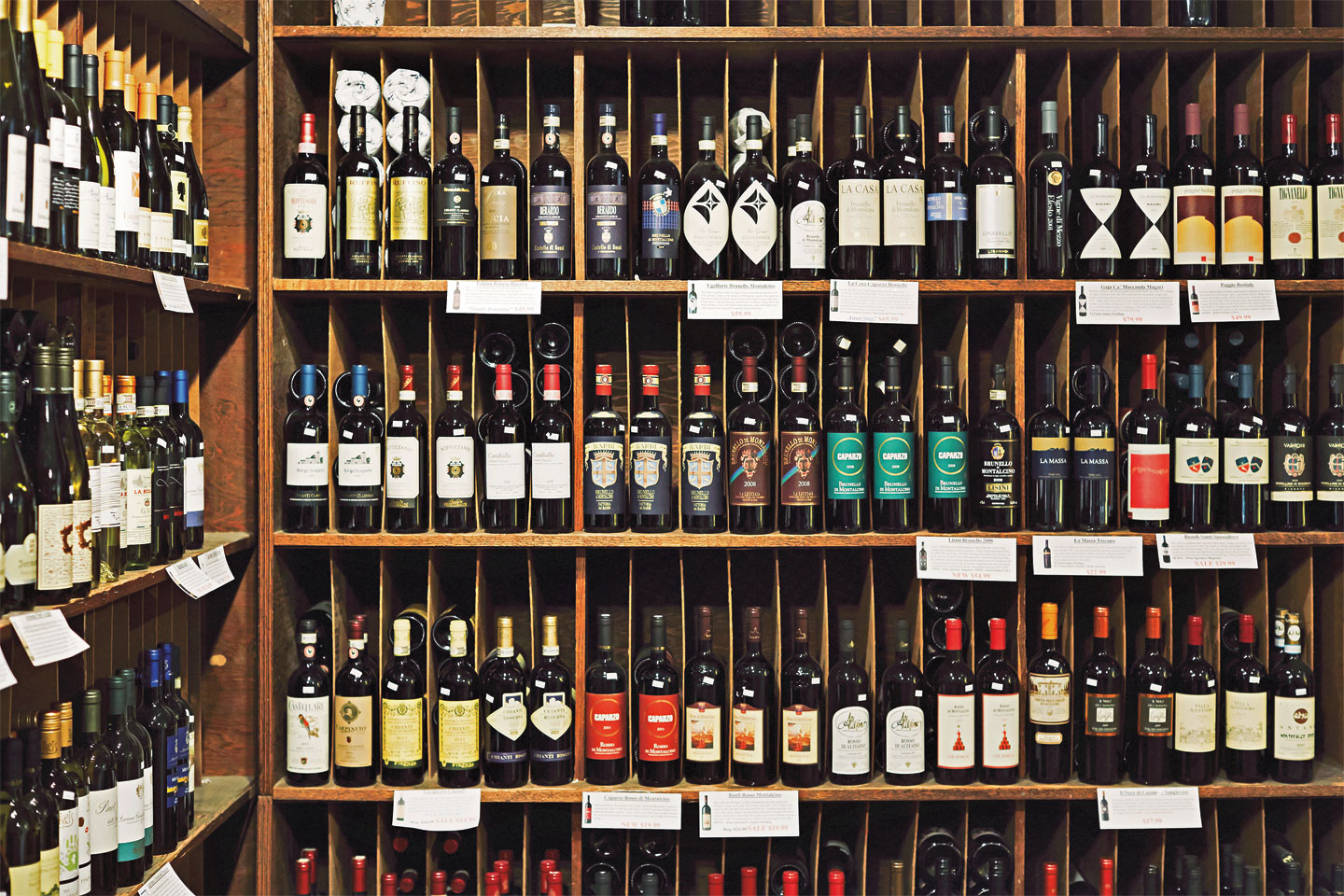 Try this idea: Come with friends and have each person pick a few bottles of intriguing wines (you get a discount when you buy a case).
Pop open a few over the weekend, and find out if Châteauneuf-du-Pape is as tasty as its reputation.
Lilly's Meals
I love straightforward, honest, delicious food, and Lilly's in Stockton, NJ, gives me that and much more. Everything is super-fresh and uses locally grown ingredients. It's comfort food with a stepped-up game: Think chowders, fish tacos, and potato pancakes served with applesauce and sour cream. If you save room for dessert, order a single slice of one of the homemade sky-high cakes; it'll be enough to make the whole table happy. If you come for breakfast, get the aptly named "Treehugger"—house-made granola covered in sliced bananas, strawberries, candied pecans, and Greek yogurt. I've eaten it 1,357,203 times.
Mix Gallery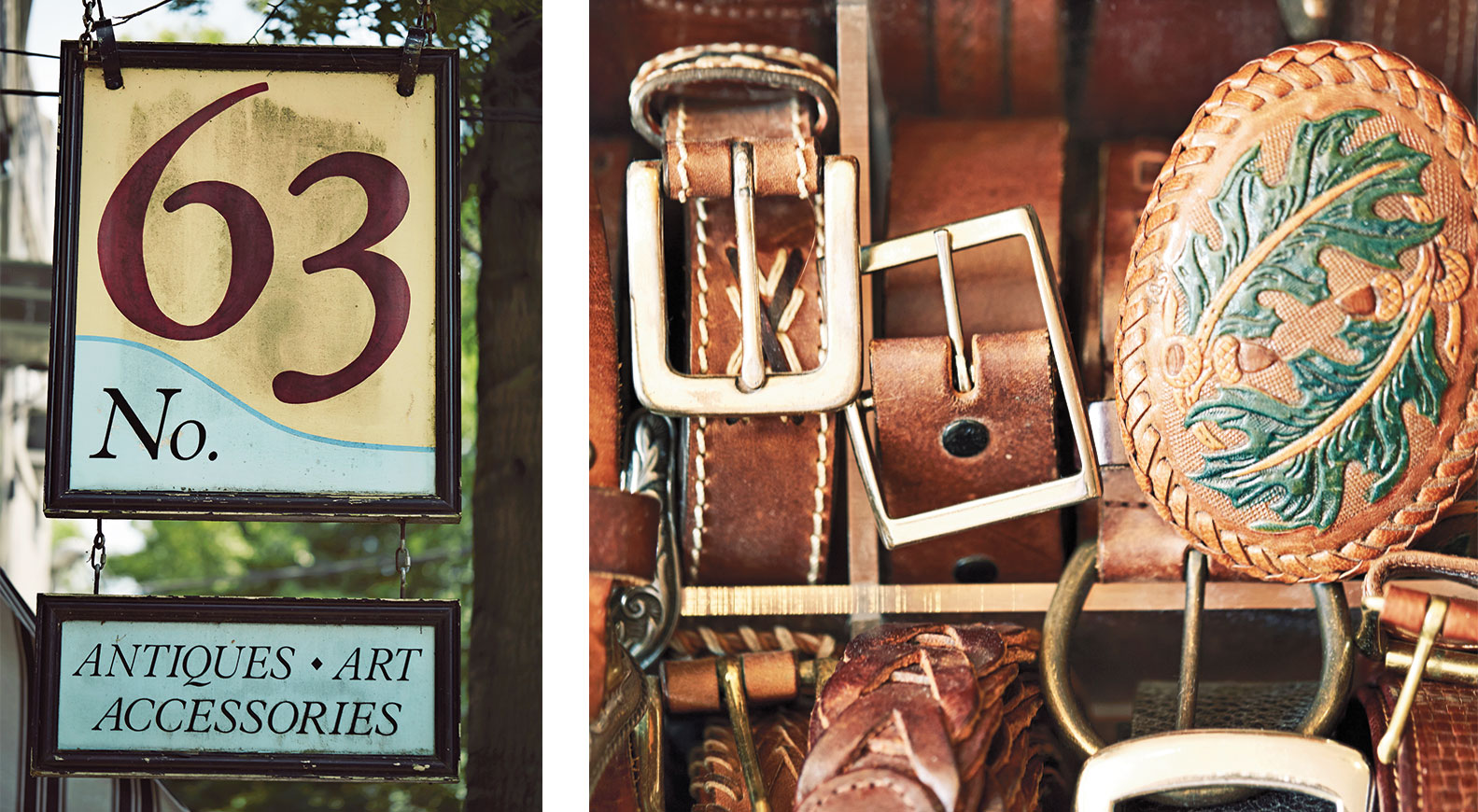 From New Hope, PA, cross the bridge into Lambertville, NJ, for a little retail therapy. Mix Gallery is a fave: Over 90 percent of the items sold in this vintage clothing and midcentury home furnishings store is American made. Western boots, exquisite handbags, and hand-embroidered belts are just a few of the men's and women's wares for sale. Every item has a story, so be sure to ask. Unlike more expensive NYC shops, this one has reasonable price tags. It will be hard to leave here empty-handed. Seriously.
Zinc
Owners Rod and Tracey Berkowitz left creative jobs with Restoration Hardware and Anthropologie to open what might be the cutest and most expertly curated home furnishings store…ever. Expect Mumford and Sons and John Mayer to be playing in the background as you explore the two-level shop. You may not have come in for a vintage butcher-block table, upcycled scented soy candle, and a collection of vintage baseballs in an apothecary jar, but the way they present their wares…well, you'll want those things plus everything else.
Dilly's Corner
2998 River Road, New Hope, PA 18938
I get it: Even with lots of fine-dining choices in Bucks County, sometimes you just want burgers and fries. Wallet-friendly and mouth-wateringly delicious, Dilly's has everything from their famous Dilly Dog (all-beef hot dog topped with fried peppers, onions, and potatoes; $4.50) to their "heart smart" black bean burger ($4) and curly fries with melted cheese ($2.75). Yes, that's a soft-serve ice cream cone carved into the sign. Get one. It's worth the calories.
Sprig and Vine
It's great to see that vegan cuisine is no longer just raw tofu. How about beet ravioli stuffed with tofu-cashew filling, topped with a saffron gold beet sauce? Or grilled oyster mushrooms dusted with za'atar spice? And, yes, they have tofu, but it's made droolingly delicious by chef and owner Ross Olchvary: Imagine it seared with porcini mushrooms and served on top of red quinoa, with roasted carrots and a mind-blowing parsley-carrot-caper salsa verde. Whatever you order, it'll be amazing.
The Landing
If you're hoping that a good dinner includes an Instagram-worthy view, The Landing in New Hope, PA, is the place to dine. Sip a warm cup of herbal tea while wrapped in a cozy sweater on the open-sky terrace overlooking the Delaware, then have dinner by a roaring fireplace inside. The menu changes with the season, but it's thoroughly tasty, straightforward American cuisine. When I want to wear jeans, a thermal, and my lined L.L.Bean boots and feel right at home, this is where I go.
Bucks County Playhouse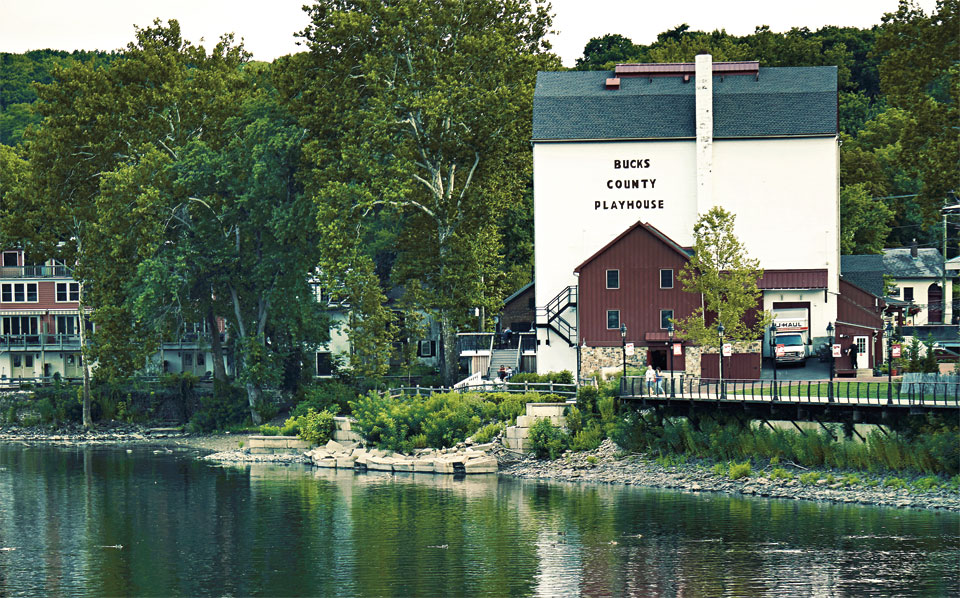 After closing their doors in 2010 for an extensive renovation, the Bucks County Playhouse recently reopened as a state-of-the-art theater for live musicals, plays, and other performances. Built on the site of a former grist mill, the playhouse is a must-visit summer theater destination. I'm not the only one who thinks that, so it can be hard to secure tickets. Instead, think like a local and come during the fall and winter months, when they put on The Rocky Horror Show (the musical that inspired the movie) and host famous stand-up comedians.
The Boat House
8 Coryell St., Lambertville, NJ 08530
On a cold winter night, there is no other place I would rather be with friends than right here. The best seat in the house is anywhere: A wood-burning stove keeps the entire bar—awash in maritime memorabilia—all warm and toasty. Steal Ralph Lauren-worthy decorating ideas from here. I'm loving the tarnished silver-plated trays upcycled into chic cocktail tables. Best bet: Have a drink here and walk 20 steps to Hamilton's Grill Room for the freshest Mediterranean dinner this side of the Atlantic. And then walk the 20 steps back for a cozy nightcap. Cheers, my friends.