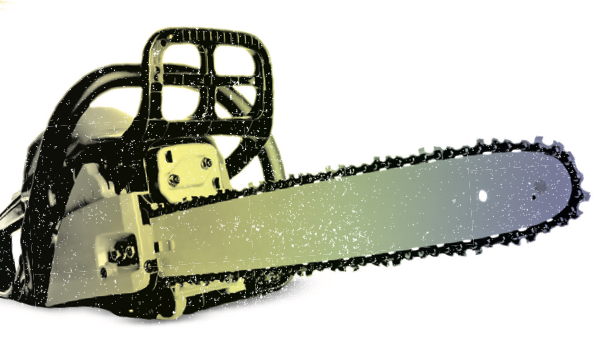 Everyday, I pen a syndicated column called Do Just One Thing that appears in newspapers across the country. Over the past several years, I've accumulated thousands of tips that not only help people to live a little bit greener each day, but are also smart ways to cut waste and save money. In each issue of Naturally, I'll round up my all-time favorite tips that are clever, fun and simple enough that I think you'll love to try them. –Danny Seo
RENT AND THEN RENOVATE!
Feel like doing a little DIY at home? Instead of buying expensive and rarely used home improvement equipment, consider renting. Major home improvement chains not only sell products, they rent as well. You can find things like tillers, trenchers, sod cutters, chainsaws and blowers. Models available for rent are often top-drawer, and you can use them at a fraction of their purchase cost. Renting also lets you try things out before committing to a full purchase. Rent by the day or the week to turn your basic lawn into a manicured showcase.
LATE NIGHT
Using a dishwasher at home is more energy and water efficient than washing by hand. And it's even more efficient if you run the dishwasher during nonpeak hours, which are usually during the late-night hours. But instead of waking up in the middle of the night to turn on the dishwasher, check to see if yours has a "delay" feature. This allows you to fill up the dishwasher during the day and it will automatically start whenever you want, preferably during those nonpeak hours.
SOY WHAT?
If you love burning candles at home, it's common knowledge that soy wax is a cleaner alternative to paraffin because it releases less pollutants into the air. But when shopping for soy-wax candles, buyer beware. If a candle is simply marked "soy wax" or "soy blend," it's no guarantee that they are 100% soy. In fact, only 51% of the product needs to be soy wax to be called a soy candle. The other 49%? It can be any wax, including paraffin. Look for candles marked 100% soy wax to be sure.
FANTASTIC FILM
Though covering your windows with heavy drapers is a sure fire way to keep your home cozy during the winter months, it also blocks sunlight from entering your rooms. To let the sunshine in, consider using insulating stick-on window film. This self-stick product goes directly onto your window and it's absolutely clear. But it provides an extra layer of insulation that reduces heat loss in the winter, blocks harmful UV rays and—in the hot summer months—blocks heat. The film is inexpensive, easy to install and will pay for itself over time.
INSTANT GARDENING
If you're a novice at backyard vegetable gardening and your first season was successful, you may want to take advantage of the cooler weather to expand your garden. In multi-season climates, you can pile compost and soil right onto grass to naturally prepare it for plantings in the spring. Covering grass now with a few inches of organic planting matter will suffocate the grass, let it break down and you'll have new raised beds when the snow melts.