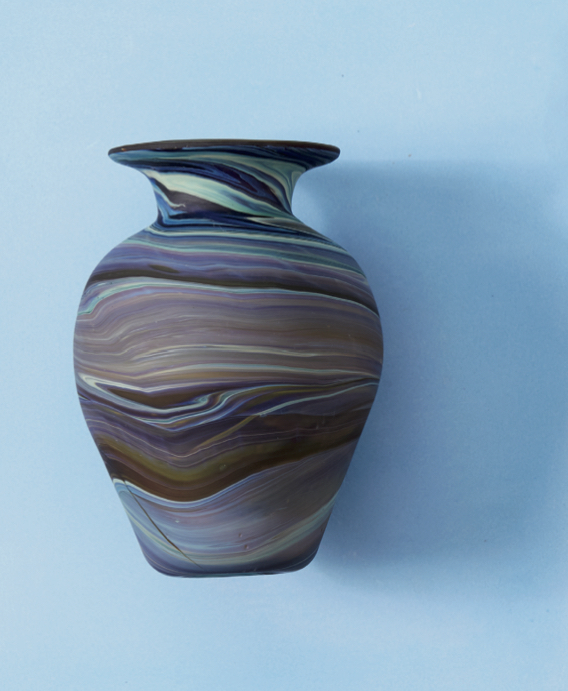 IT ALL BEGAN WITH A TRIP.
While visiting Puerto Rico in 1946 with her husband, Edna Ruth Byler, a Mennonite woman from Akron, Pennsylvania, met women in La Plata Valley who had created beautiful and intricate needlework. But they didn't have a place to sell their crafts, and had no way to earn their own income. Moved by their stories, Byler brought back pieces to sell to her friends and neighbors, gaining the attention of the Mennonite Central Committee (MCC). at aid and relief agency backed Byler's mission and began financing her travels abroad to connect with more artisans.
From these humble beginnings, Ten Thousand Villages was created. Though no longer backed by the MCC, the group still works people to people, becoming the first to develop fair-trade supply chains in developing countries. By working directly with artists or artist cooperatives and maintaining long-term, sustainable relationships, they ensure makers are being compensated fairly for their work.
Doug Lapp, Director of Artisan Relations and Purchasing Manager at Ten Thousand Villages, has personally met many of the people behind the goods that the company promotes today. "The travel that we do is not glamorous, we're not going to well-known sites," he says. "But we're meeting so many of these individuals who are putting their blood, sweat, and tears into these products. And that is a real privilege."
Here, we've gathered some of our favorite items and highlighted the inspiring backstories. Come travel the world with us.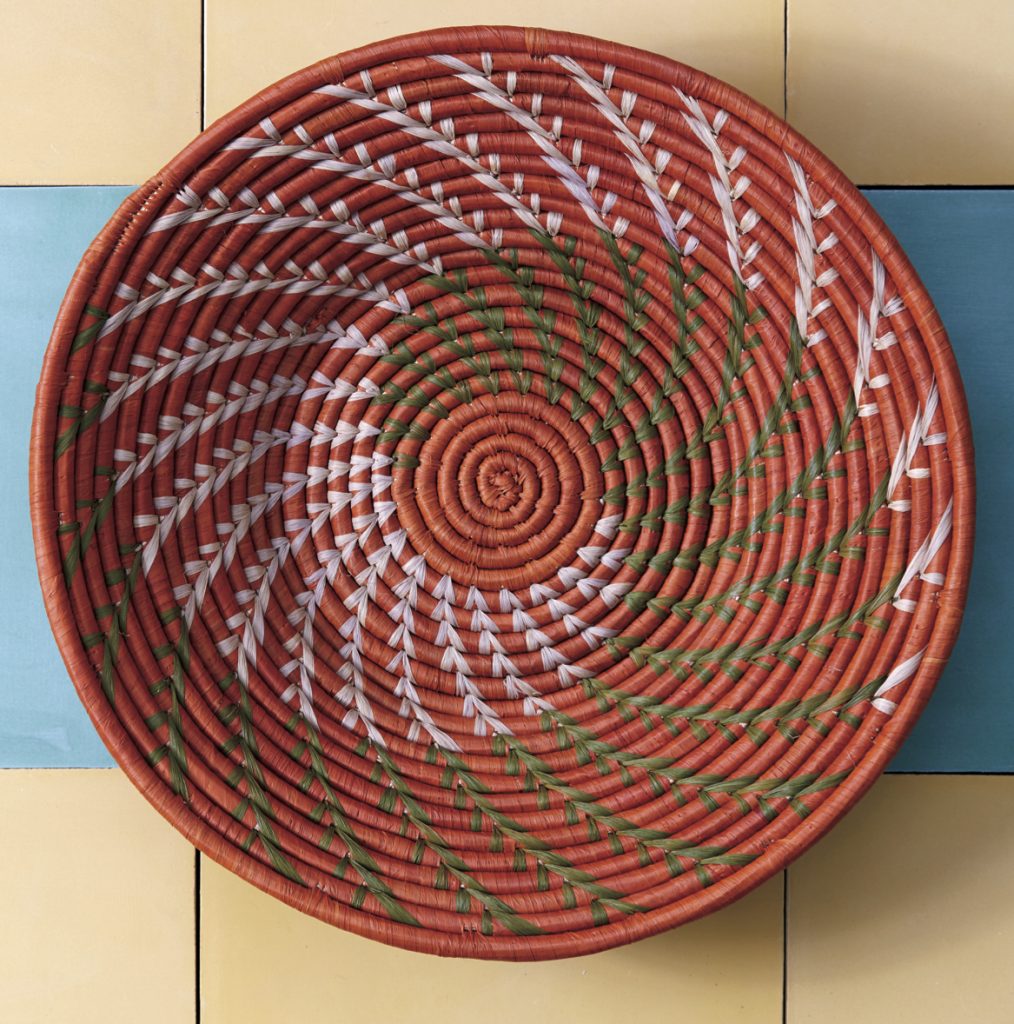 Sun Swirl Basket
In Uganda, Namirembe Milly collects natural resources like banana-leaf stems and raffia to weave colorful baskets, earning an income for herself and her family. She's one of many weavers at Uganda Crafts, who employs youth—those with disabilities and those who have HIV/AIDS—training them and providing health benefits, loans, and transportation. New members are taught how to intricately weave and design their baskets, starting from the center with banana-leaf stems and tightly covering the coils with raffia. Needlework cinches everything up and a loop is added for hanging. The weavers take great pride in their baskets, which can serve as catchalls or wall hangings.
$30 // Uganda
Measuring Spoons Set
Centuries ago, the Vietnamese village of Bat Trang became well-known for its beautiful ceramic works, created by hundreds of families who took advantage of the plentiful and high-quality white clay in the area. While the deposits are now long-depleted, the village remains a destination for those looking for well-crafted pieces, many of which are painted in blue and white motifs once reserved for royalty. At the Kinh family workshop, craftspeople, mostly women, create pieces such as this hand-painted measuring spoon set, that enable them to continue honoring the traditions from centuries prior and earn a fair wage. The nonprofit Craft Link exports handicrafts by Vietnamese artists to fair-trade organizations around the world.
$15 // Vietnam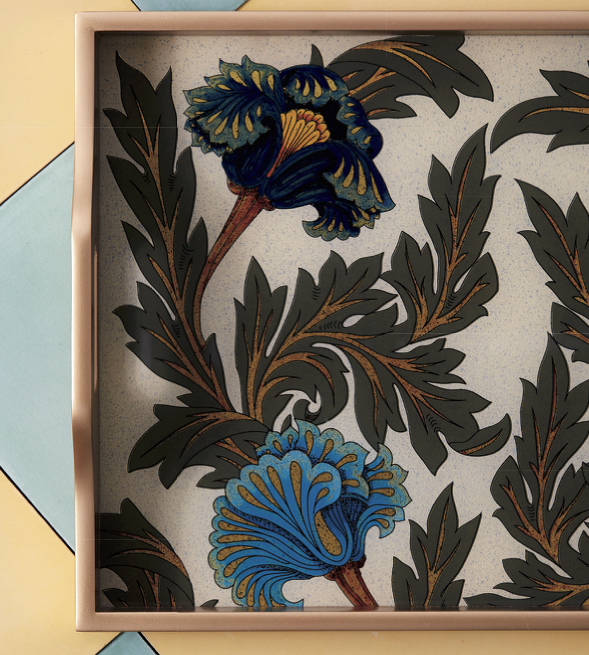 Floral Antiquity Tray
To create this floral motif, master artisan Edmundo Contreras reverse-paints on glass, starting with intricate details and carefully layering colors and images in a reverse order than when creating a painting on paper—a precise process with no room for error. "It takes a very skilled hand and a skilled eye because you don't have that luxury of going back in and adding something or covering something up," Lapp says. Edmundo, a Peruvian, grew up watching his mother weave and her love for art was passed down to her son. His style is modern and traditional, often showcasing the natural world. He prefers to paint household objects that are both decorative and utilitarian. He and his employees work with Allpa, a Peruvian craft trading company that takes its name from the Quechua Indian word for "earth." By providing loans, advice, training, and equipment, Allpa helps to bolster the work of artists and their families.
$125 // Peru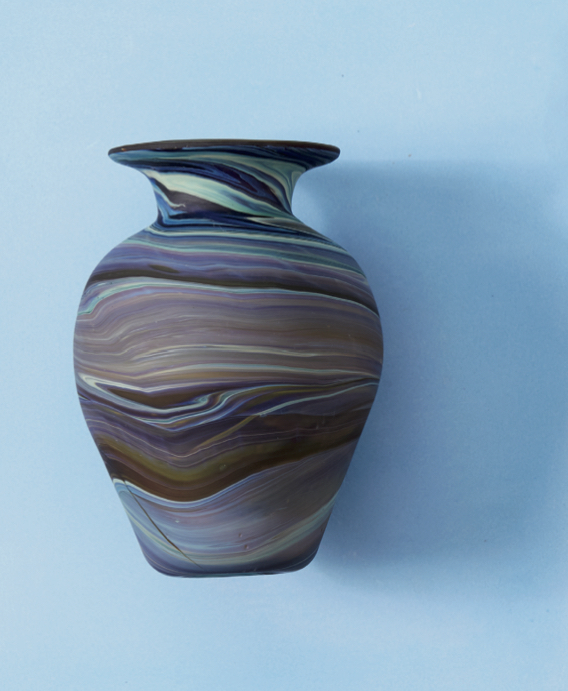 Ancient Beauty Bud Vase
At Hebron Glass & Ceramic Factory in Palestine's West Bank, recycled bottles are smashed, melted, and given new life as vases, plates, dishes, bowls, goblets, and pitchers. Using Phoenician glassblowing techniques, skilled artists add a mixture—a closely guarded family secret—to the molten glass, creating a mesmerizing swirling effect. "There's actually a chemical reaction when these minerals hit the glass and it creates this range of colors," Lapp says. Master glassblower Hamdi Natsheh runs the artist collective with his son, Hamzeh, and traces his family's history of glassblowing over generations. The muted colors on these petite vases seem to dance when held to the light.
$35 // West Bank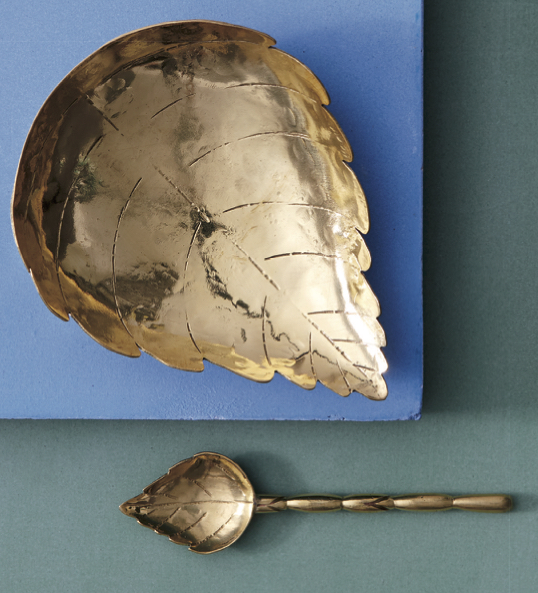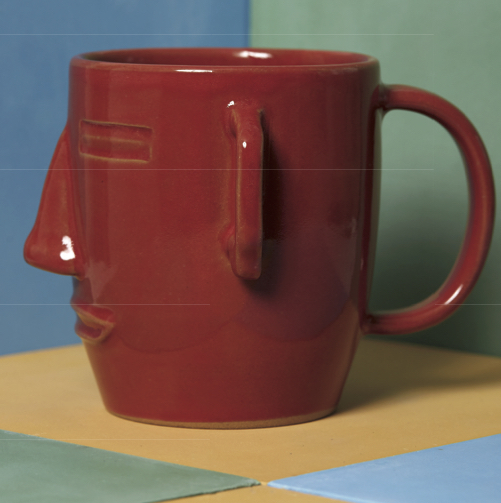 Bodhi Leaf Bowl & Spoon
Artists working with Mahaguthi Craft with Conscience in India forged this eye-catching brass bowl and spoon and bold red-glazed ceramic Head Honcho Mug. The group markets handiwork from more than 1,000 artists, many of whom live in remote and mountainous areas. A fierce advocate, Mahaguthi was initially founded to help those less fortunate become more self-reliant and today strives to improve the well-being of artists, ensuring they get medical and education allowances and paid maternity leave. Many of the women employed through the group are able to work from home, generating extra income without having to leave or find child-care. Mahaguthi works with both domestic and international markets, providing many kinds of wares through fair-trade organizations.
Bowl & Spoon $34.99 // Nepal
Head Honcho Mug $18.99 // Nepal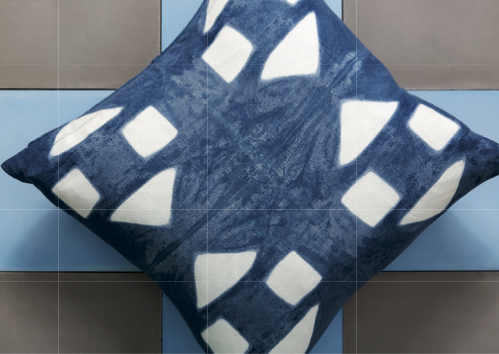 Indigo Geo Print Pillow
While the vibrant blues on this pillow will catch your eye, the backstory is even more beautiful. Makers at MESH (Maximizing Employment to Serve the Handicapped) in India take about a year to create a natural indigo dye. First, the leaves are gathered and left to dry in the sun until they turn the distinctive blue. Then they're ready to be made into dye. The pattern is created using Shibori, the Japanese word for binding, knotting, and securing cloth before dying it. MESH is a nonprofit that represents people who have disabilities, many of them recovered leprosy patients. Through the organization these marginalized crafters work in rehabilitation workshops throughout India, making fair wages and overcoming physical limitations.
$30 // India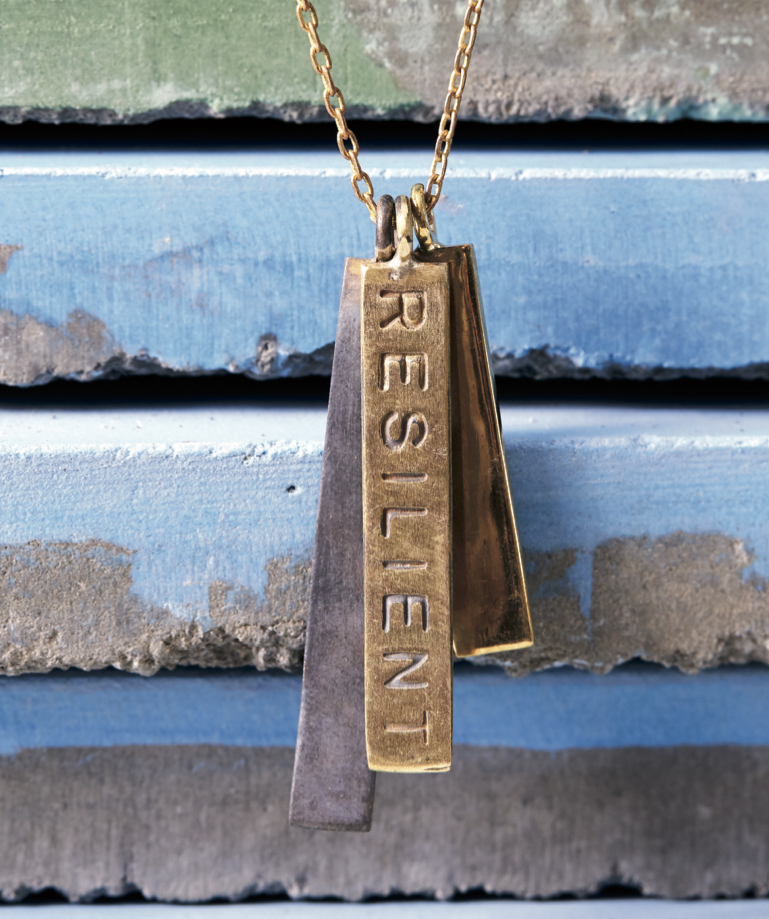 Be Resilient Necklace
Decades of war riddled Cambodia's countryside with bullets and bomb casings. Instead of viewing the remnants as violent reminders, artisans with the Rajana Association of Cambodia created jewelry to symbolize their ability to overcome and prevail. Three separate brass tags hang from the necklace, with one stamped RESILIENT. "Cambodia was so horrendously impacted by the Vietnam War," says Lapp. "Taking the discarded bombshells and transforming them into beautiful jewelry takes on a deeper meaning." Rajana, which takes its name from the Khmer word for "design," is dedicated to preserving the nation's cultural heritage.
$70 // Cambodia
Good to Know:
The inspiration for the Ten Thousand Villages name was taken from a Gandhi quote that noted India wasn't to be found in its few cities, but in its villages. "I have believed and repeated times without number that India is to be found not in its few cities but in its 700,000 villages. We have hardly ever paused to inquire if those poor folks get sufficient to eat and clothe themselves with and whether they have a roof to shelter themselves from sun and rain."
-Ten Thousand Villages works with 75 groups that advocate for about 10,000 artisans.
-Ten Thousand Villages supports 2,000 villages or communities.
-By purchasing fair-trade items, you're helping to provide job opportunities for marginalized communities, and promote safe working conditions and environmental responsibility.