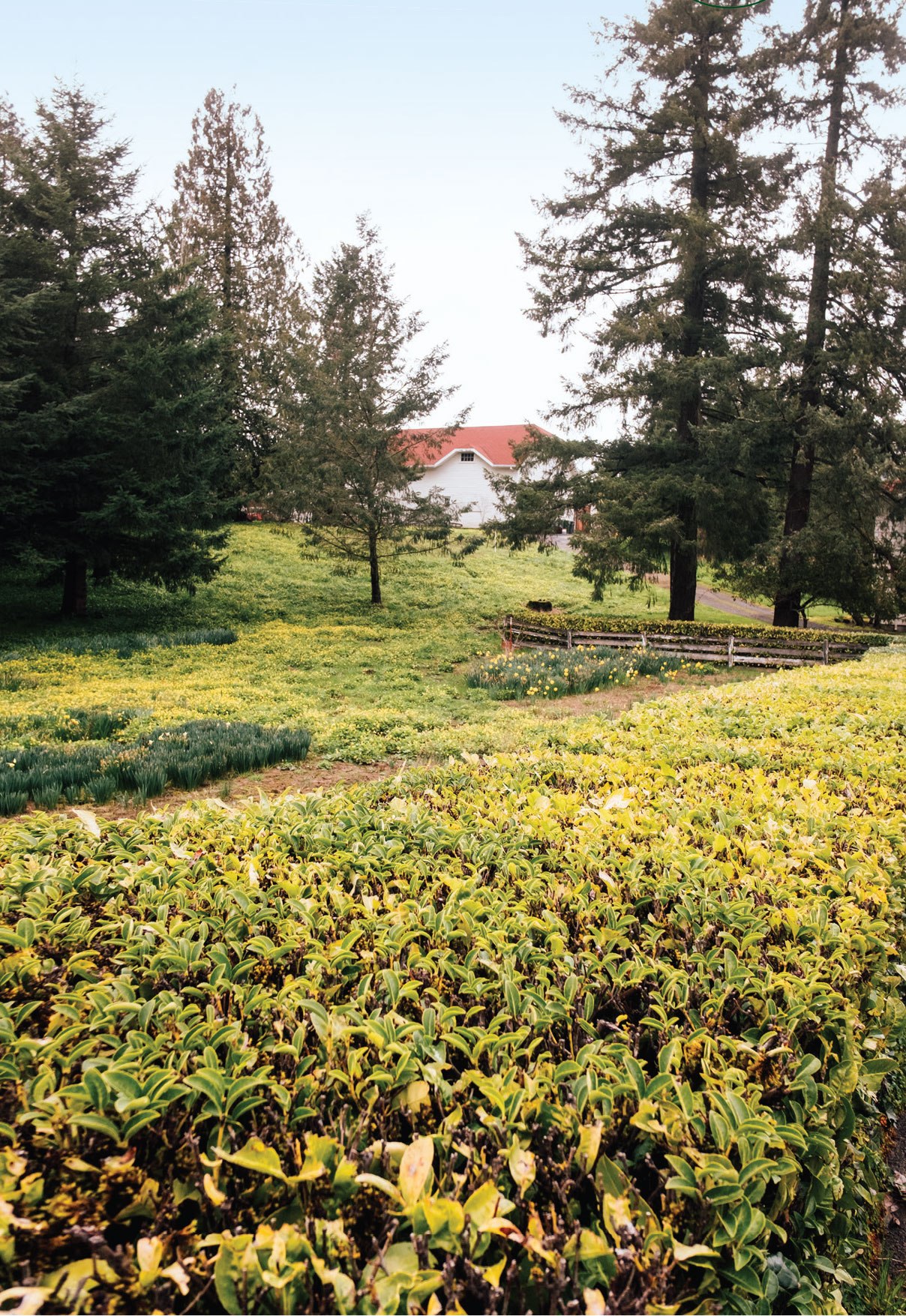 38_41 Oregon Beer SHIP.indd
TURNS OUT, YOU CAN GO HOME AGAIN. BUT IT HELPS IF HOME INCLUDES AN OLD BARN ON A FILBERT ORCHARD IN OREGON'S MAGNIFICENT, IF NOT MOODY, WILLAMETTE VALLEY—AND THE DREAM IS TO START A FARMHOUSE BREWERY. – BY SANDRA S. SORIA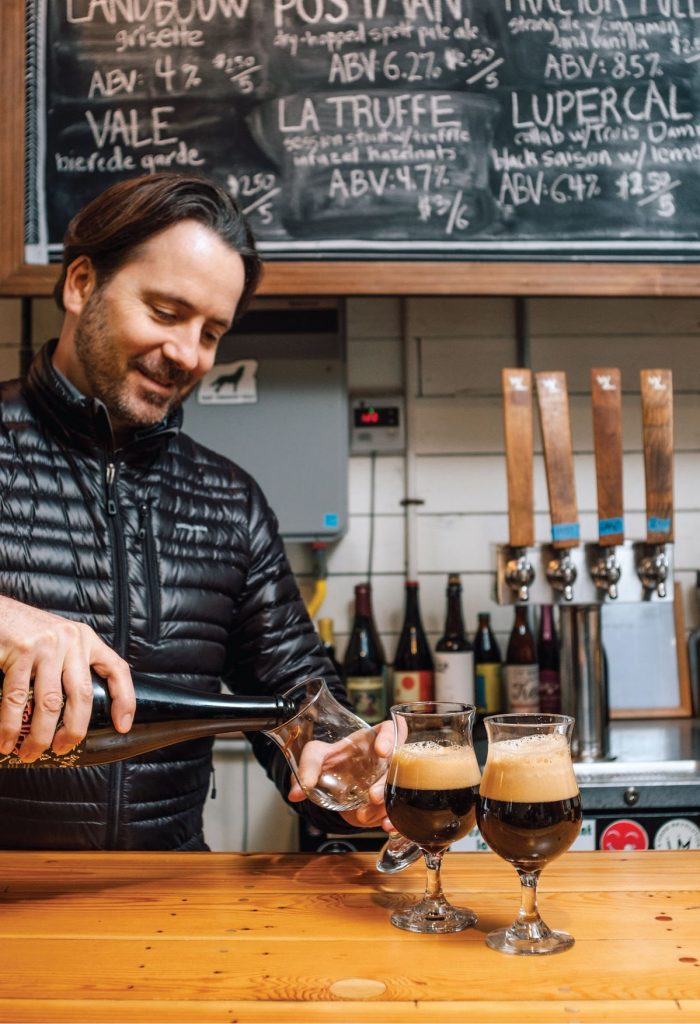 As a young boy, Christian DeBenedetti and a band of his brothers and friends would scramble around the gnarly filbert trees, forests, and fields of his family's Springbrook Farm after dark in a custom game of tag they called "Wolves and People." "It was terrifying," Christian says. "You never knew when the wolf would jump out and tag you."
The game obviously left a mark. Some 30 years later, after years spent in New York City and bouncing around the globe as a journalist with gigs at glossy magazines the likes of National Geographic and Men's Health, the boy has come home to roost. He and his wife, Lila, have settled into a small cottage on the acreage to start their own family, which now includes baby Teo. And a few steps away, he's also rearing a nascent farmhouse brewery named after his childhood game.
It's a fitting name for the operation, and in more ways than one. Christian later learned that the Latin name for hops—humulus lupulus—translates to "wolf of weeds." Th e name also summarizes his vision for the brewery, which harks back to age-old methods employed by makers mostly in Belgium, when beers were fermented with yeasts culled from the environment or grown in-house and flavored with fresh ingredients both foraged and farmed.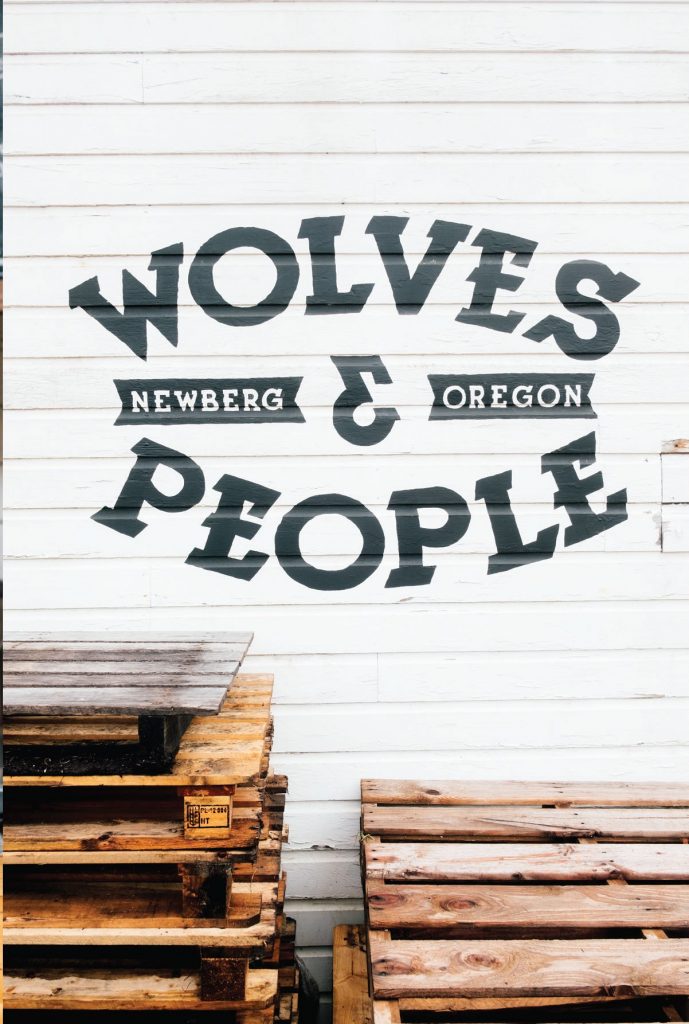 In other words, Christian is chasing around the farm and local area for wild and cultivated ingredients that he will tame into sour beers, American wild ales and spontaneous brews (to name a few) using processes that are "incredibly complex and beautifully simple." For fermentation, for instance, he's isolated some of the yeast from a plum tree in a nearby meadow and rose hips from the garden to grow his own house cultures. For flavor, he might reach for hazelnuts from the nearby trees or organic raspberries from an area farmer he's known all his life. It's a hyper-local, slow food approach to brewing. "We're so experimental and so driven by this urge to keep creating and finding new ways to make beer with the fruits and flowers and everything that is around us on the farm and in the area," Christian says.
He's spent years learning about this craft, starting in a college dorm room, where the journalist-in-themaking's initial attempts at home brewing resulted in "just an awful beer," he says. Landing a grant that seems out of any college student's book of dreams, he was able to grab a backpack and bounce around Europe for a year studying beer making. There, he discovered a taste for beer brewed a more natural way. "I was visiting the oldest breweries that I could," he says, "that used the oldest techniques. I'm really fascinated by places around the world that have held on to these kind of obscure and sometimes very difficult ways of making beers for the sake of culture and tradition. I like to be inspired by that and then look for some of our own ways of doing things and finding what works. It's a beautiful process of trial and error really."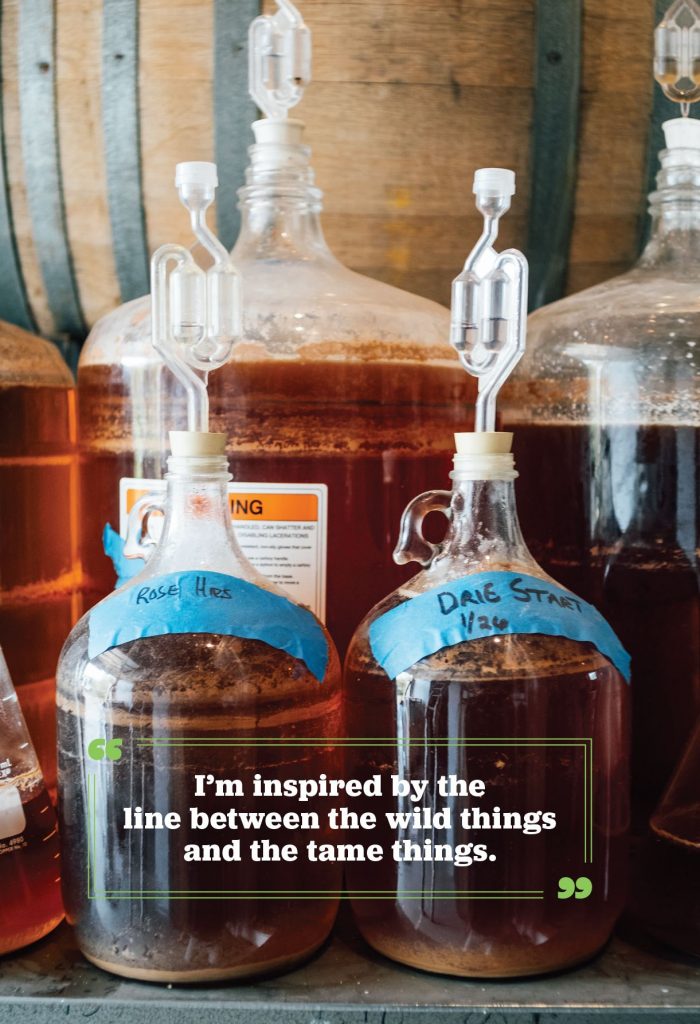 Through his years-long study (he's written several articles and a couple of books on the subject) and his hands-on experimentation, Christian is a true brew maven. And when you sit across from him in his barn-based taproom, you can plumb that knowledge while you sample from the always-changing and ever-expanding list of rustic and experimental beers. He tosses around words like lambic and lactobacillus (a souring bacteria) while satisfied customers toss back some tasty beers.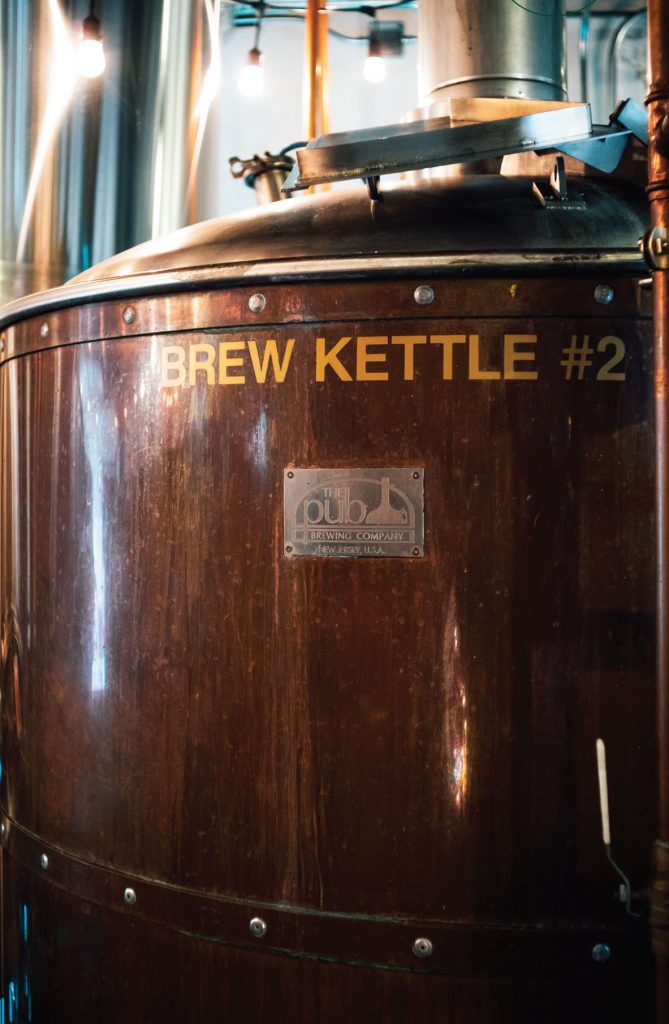 Beer geeks travel miles to spend time across the bar from Christian. And locals find plenty of reasons to gather here to enjoy the results of his experiments with the natural treasures of the valley—its terroir if you will—all boiled up with pristine well water fed from the Parrett Mountain aquifer in the classic, copper-clad stainlesssteel pub brew system he also found locally. Th en, the concoctions are aged in American and French oak barrels that might have once held pinot noir or bourbon. "I have the history of every liquid in every barrel here," he says, "the family tree if you will—it's important to track whatever was in it before because it guides the taste of the next beer. Each barrel has its own microculture going on."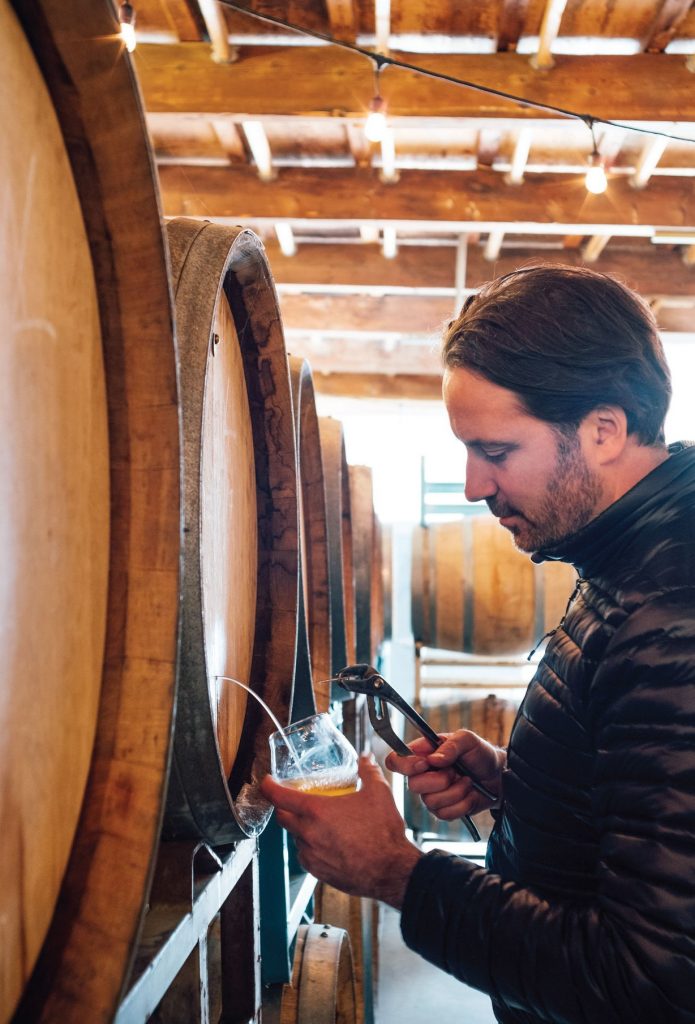 Part locavore, part mad scientist, and all about old brewing methods and new flavor profiles, Christian's goal is to get wilder, expanding his use of spontaneous yeasts harvested from the ambient microflora growing on the skins of fruit and carried around on insect legs. And he has his eye on cultivating more of his own ingredients including hops, wheat, and barley. "I'll really feel the perfect batch of beer will be brewed when every single ingredient comes from the farm and the land itself," he says. "If that beer tastes good then I've achieved the dream that I started with."
Doing so not only reconnects him to the land he knew so well he could navigate it in the dark, it also connects him to an expanding network of small-batch farmhouse breweries that make experimental and wild beers. It's one that links an ancient craft with a trendy present—and that's what really gives him a buzz. "We're part of a movement, and it feels really good to say that," Christian says. "Th ere are many breweries around who are starting to be working this way, and we take inspiration from plenty of breweries who came before us, too."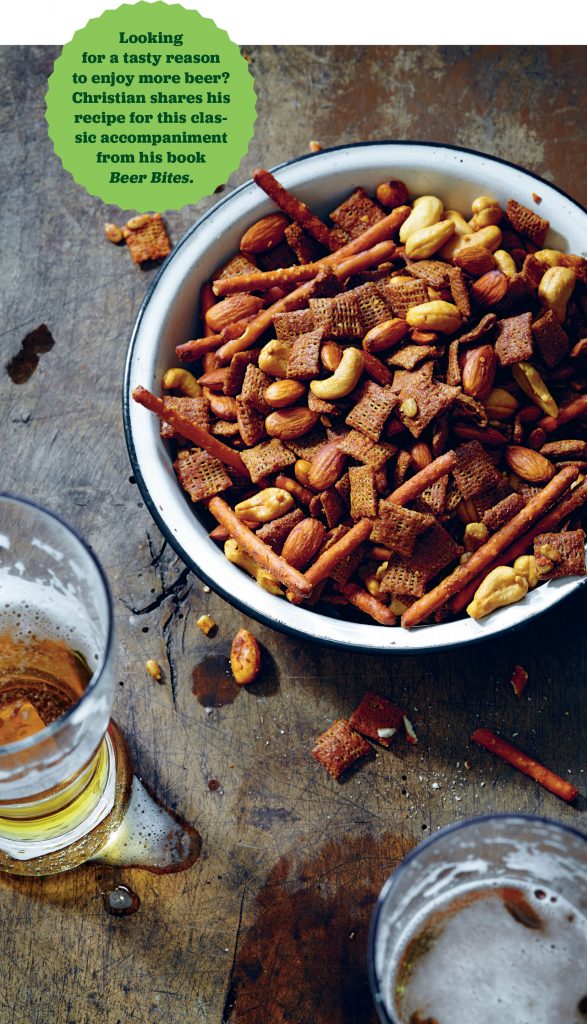 Looking for a tasty reason to enjoy more beer? Christian shares his recipe for this classic accompaniment from his book Beer Bites.
MAKES ABOUT 8 CUPS
GATHER:
□ 3 cups wheat Chex cereal
□ 1 cup thin pretzel sticks
□ 1 cup unsalted almonds
□ 1 cup unsalted cashews
□ ⅓ cup sunflower seeds
□ 3 large garlic cloves, minced
□ ¼ cup nonfat dry milk powder
□ 2 tablespoons Hungarian paprika
□ 1½ teaspoons fine sea salt
□ 1 teaspoon onion powder
□ ½ cup unsalted butter
□ 2 tablespoons Worcestershire sauce
MAKE IT:
► Preheat the oven to 250°F.
► Stir together the cereal, pretzel sticks, almonds, cashews, sunflower seeds, and garlic in a large bowl. Stir together the milk powder, paprika, salt, and onion powder in a separate small bowl. Sprinkle the seasoning mixture over the cereal mixture and stir until evenly coated.
► Put the butter in a large roasting pan and place it in the oven to melt. When the butter is melted, after 2 to 5 minutes, remove the pan from the oven and stir in the Worcestershire sauce. Add the cereal mixture to the pan and stir until evenly coated with the butter mixture. Spread in an even layer.
► Return the pan to the oven and bake until the mix is dry and crisp, about 1 hour, stirring every 15 minutes or so. Let cool before serving. (Store leftovers in an airtight container at room temperature for up to 1 week.)
REPRINTED FROM BEER BITES BY CHRISTIAN DEBENEDETTI & ANDREA SLONECKER WITH PERMISSION BY CHRONICLE BOOKS, 2015