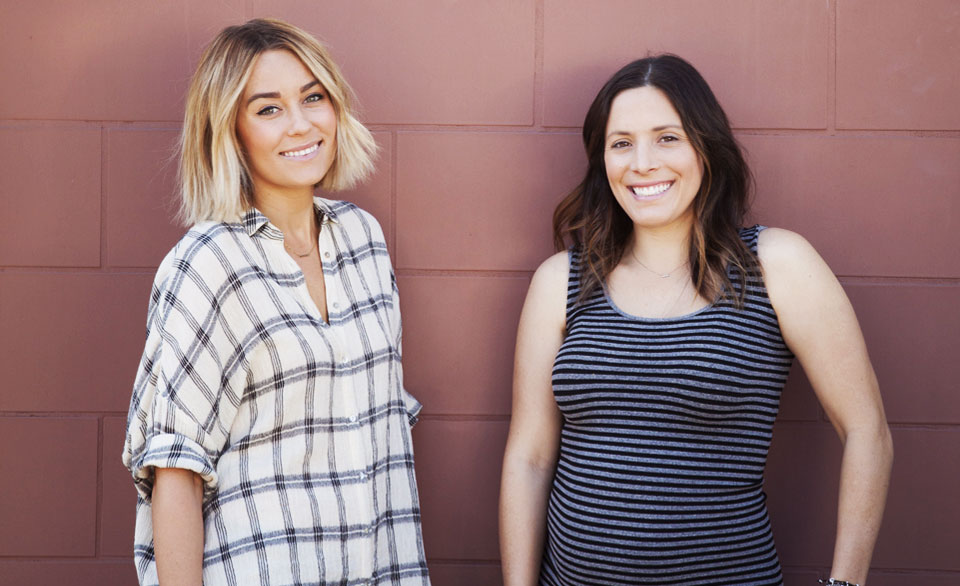 PhotograpHs by SHELLY STRAZIS
  When Lauren Conrad and Hannah Skvarla visited Bali, they didn't intend for their wanderlust and passion for artisan souvenirs to become a viable business. "It was just a vacation off the beaten path," recalls Conrad.
When traveling, the former reality star, who capitalized on her The Hills celebrity by developing fashion lines and authoring a series of best-selling novels, likes to avoid resorts and touristy locations precisely because she can wander unfettered by media and fan attention. And since Skvarla relishes far-flung adventures, too, each found their travel-partner match: A bestie who loves to relax on the beach as much as she likes to explore the markets, meet local artisans and shop—a lot.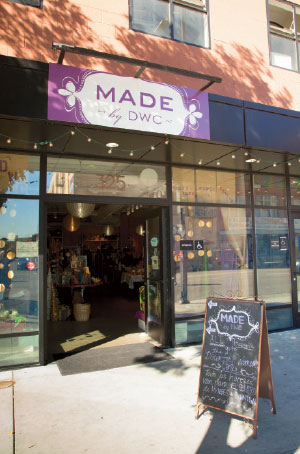 The Bali trip's bounty was a collection of richly colored, hand- painted silk wraps, which Conrad and Skvarla promptly gave to friends. "We love finding special little treasures that aren't like anything you can find at home. It was really fun to give friends a little piece of Bali, and it was also a beautiful reminder of our trip," says Conrad.
Their next adventure, in Africa, sparked an idea that transcended shopping for pretty things. What if they could create a business selling handmade goods from all over the world and support the women who made them at the same time? That's when the idea for The Little Market was born. Their e-commerce site has been live for about a year and a half and offers fair trade wares from 23 artisan groups in 16 countries. Browsing on thelittlemarket.com reveals an exuberant variety of fashion, home and accessory gems like graphic woven market baskets from Ghana, brightly colored overnight bags from Guatemala, and luxurious canvas and leather trunks handmade
in India.
Fair trade means that artisans are paid a fair living wage, and the goal is that by offering women financial security, The Little Market can do a small part in helping to eradicate poverty and promote social justice one artisan at a time. "Fair trade is really important to us," explains Skvarla, who is a member of the Los Angeles network of Human Rights Watch. "We make sure our artisans work in safe environments, that they are paid well and on time…and we tend to focus on groups that have a strong commitment to children's education and ending domestic violence."
"I'm the kind of person who sees a problem
and wants to fix it, so when we see an artisan program that's helping a community, it makes it all worth it."
Since starting The Little Market, the duo has traveled to communities in India, Africa and Bolivia, to remote Guatemalan villages and even some groups right here in the United States. One day last November, Conrad and Skvarla spent an afternoon at the Los Angeles-based Downtown Women's Center (DWC), which serves homeless and low-income women. There, they saw firsthand how this non-profit transformed crafting workshops into a skills-building cottage industry producing candles, soaps and other handmade items and creating a revenue stream for the DWC and the artisans who manufacture the Made by DWC line.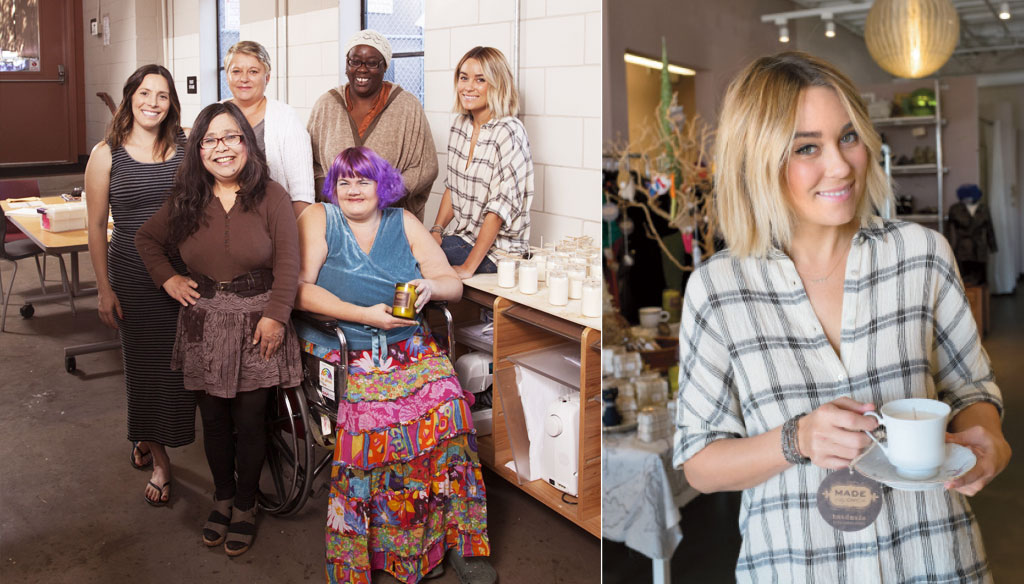 Conrad, in her signature Jack Purcells, and Skvarla, who was just a few months away from having her first baby, joined DWC artisans Alisa, Yoko, Jenny and Rachel as they made goat's milk honey soap. Each woman had her own story of hardship and recovery. "The mission of the handmade line is to build confidence and skills to help our clients look toward future housing and employment," says DWC Chief Program Officer Amy Turk.
So far, 200 women have participated in the program, and the goods are sold on Etsy, in select gift stores, on The Little Market and at Bloomingdale's, too. Kathy Suto, the VP and General Manager of Bloomingdale's in Century City, Los Angeles, also happens to be a DWC board member. She says the Made by DWC line resonates with customers. "Not only are they looking for handmade, sustainable products but they want to know there's an important purpose behind what they're buying."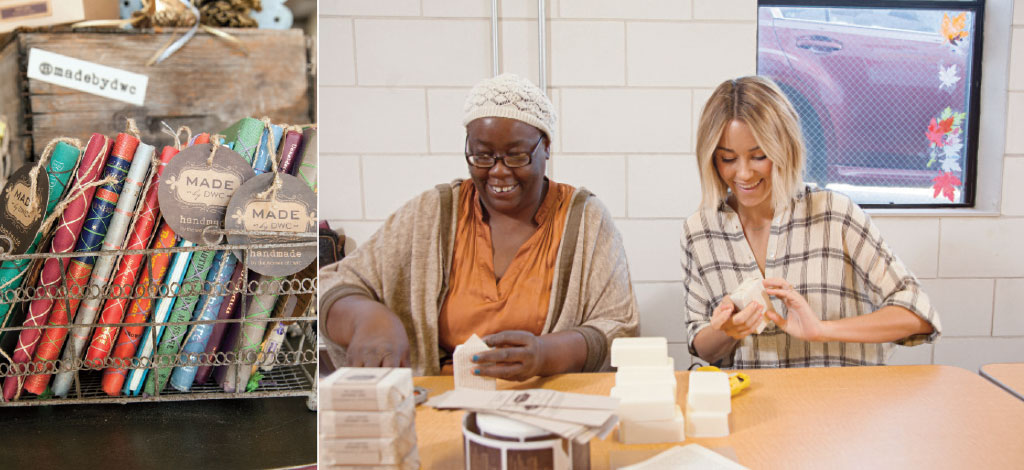 Conrad and Skvarla continue to travel the globe looking for gifts for that special friend, all with a fair trade twist. "Sometimes our trips can be overwhelming," says Conrad, noting that seeing the poverty and lack of resources firsthand can be difficult. "It's very emotional but it's also very motivational. I'm the kind of person who sees a problem and wants to fix it, so when we see an artisan program that's helping a community, it makes it all worth it."
Their focus on women's groups isn't an accident. As Skvarla explains, "The first step to changing a community is to empower women. We really believe that's part of being sustainable. When you buy a bracelet, you may not think about how it changes a life, but it does. It can allow a woman to send her daughter to school, and for many girls all over the world, that's real change."