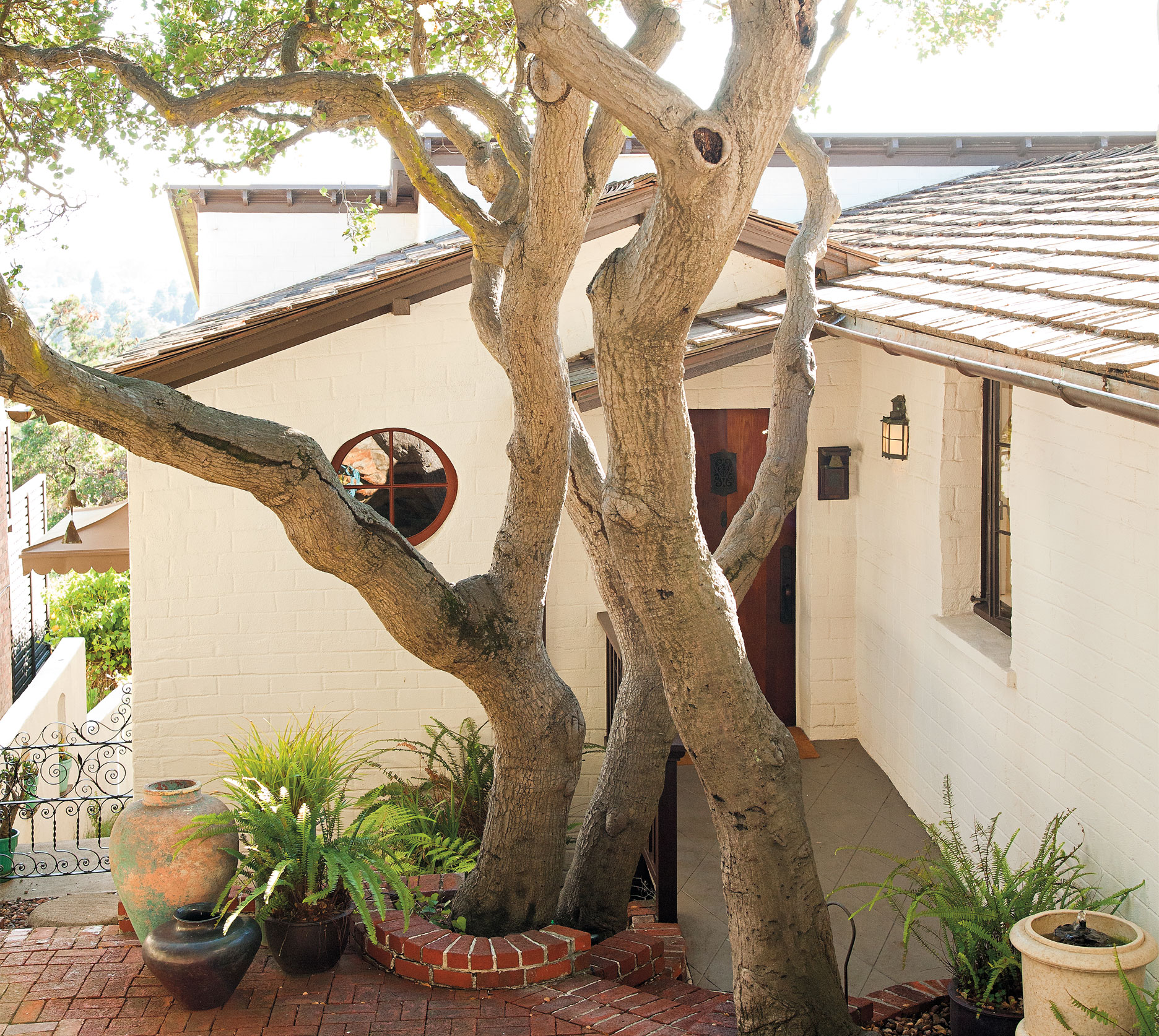 Photographs by Shelly Strazis // Styling by Jules Moore and Nicole Myer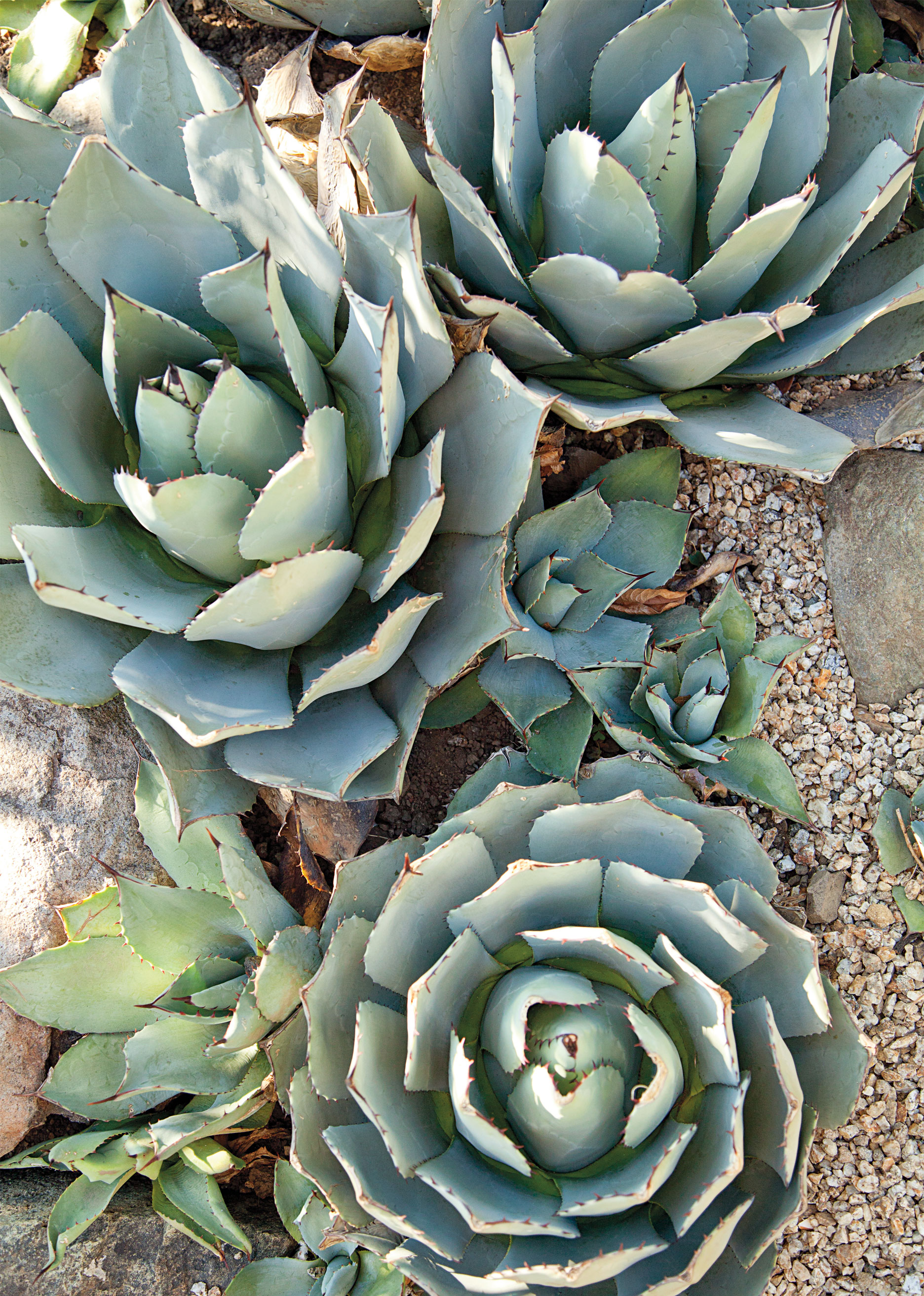 It likely comes as no surprise to anyone that homebuilders—and homebuyers—in the East Bay area of San Francisco shy away from adobe construction. The hills there have been known to rumble and shift…so a fear of cracking walls and costly smooth-overs is definitely understandable.
But you sure wouldn't know it from the 1936 exposed adobe residence of Sean Gaston and Jim Jewell, built right into the side of the Berkeley Hills. "After over 75 years there's not a crack in the house," says Sean.
"These builders knew what they were doing—they built this house to the shape of the hill with materials pulled directly from the hill itself using the earliest forms of green building."
As the story goes, the home was built as a "demonstration house" for Frisco's third and last World's Fair: the raucous and fantastical Golden Gate International Exposition of 1939, when the San Francisco Bay area threw open its arms to the world to celebrate the opening of the Bay Bridge and the Golden Gate Bridge and just plain old show off what the area had to offer.
Inside this little green jewel of a structure, rooms boasted open raftered spaces and wood floors built from native trees or those milled right on the property during construction. "Like a model home or a show house," says Sean, "this house was built to showcase new building methods—but in this case, the building methods were ancient. You can see all of this company's finishing options inside this one house, but the raw adobe walls are the visual equalizer."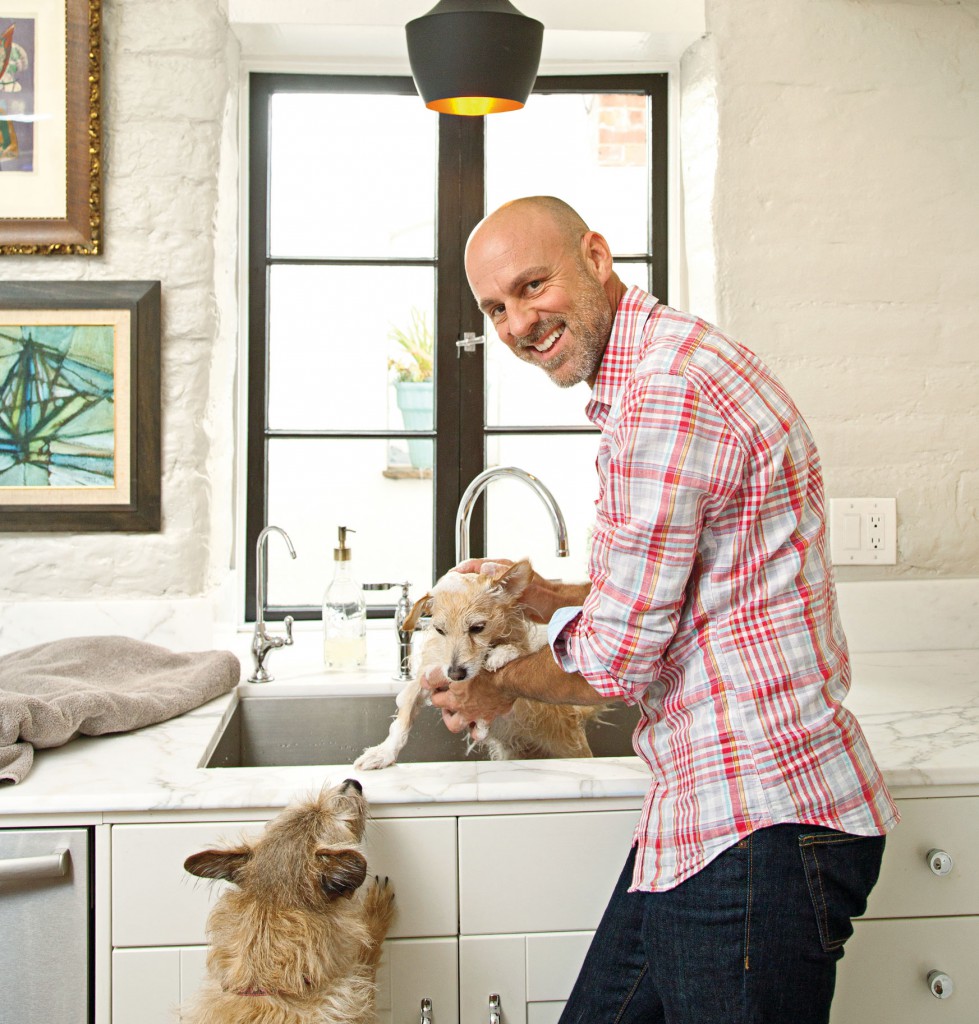 THERE'S A STORY
Sean Gaston looks high and low for vintage and salvaged pieces. Case in point: a chandelier purchased at Liberace's estate sale. "This once hung over Liberace's bed—can you imagine if that light fixture could talk! It's a perfect mix of rustic and modern with its wrought-iron framework and crystals hand-blown into spheres."
FOUND STYLE
What? Where? Sean combs flea markets, estate sales, and beaches for natural accents and quirky collectibles. Even simple finds like wooden café rings look chic cradled in a shallow bowl. Why? "I like beautiful utilitarian pieces. There's always an honesty about them."
"Our rooms stay 72 degrees all day, all year, and at every level of the home without additional heat or cooling."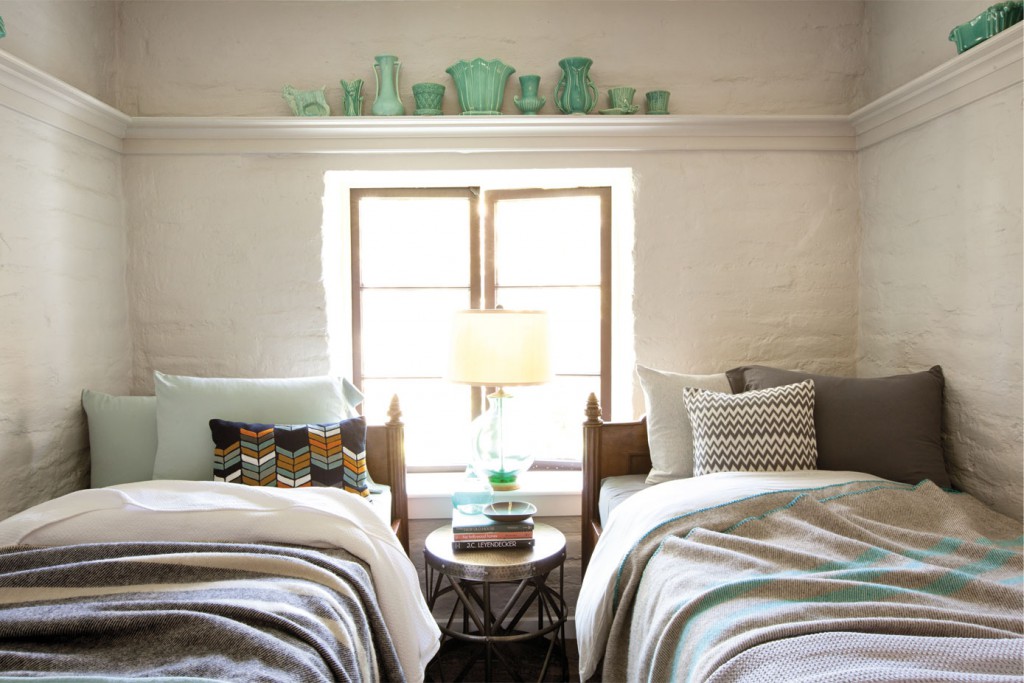 The unique structure and story of this Kensington area home was all Sean and Jim needed to dive right in—potential cracking, multiple finishes and all. They're partners in Bee Renovated, a firm dedicated to "restoring history one house at a time." Sean handles design; Jim is builder and craftsman. Together they've put the polish back on midcentury modern gems, Arts and Crafts bungalows, and classic California ranches—or really any vintage classic home in need of restoration and, as one client noted, healing. You can see their transformative work online at beerenovated.com.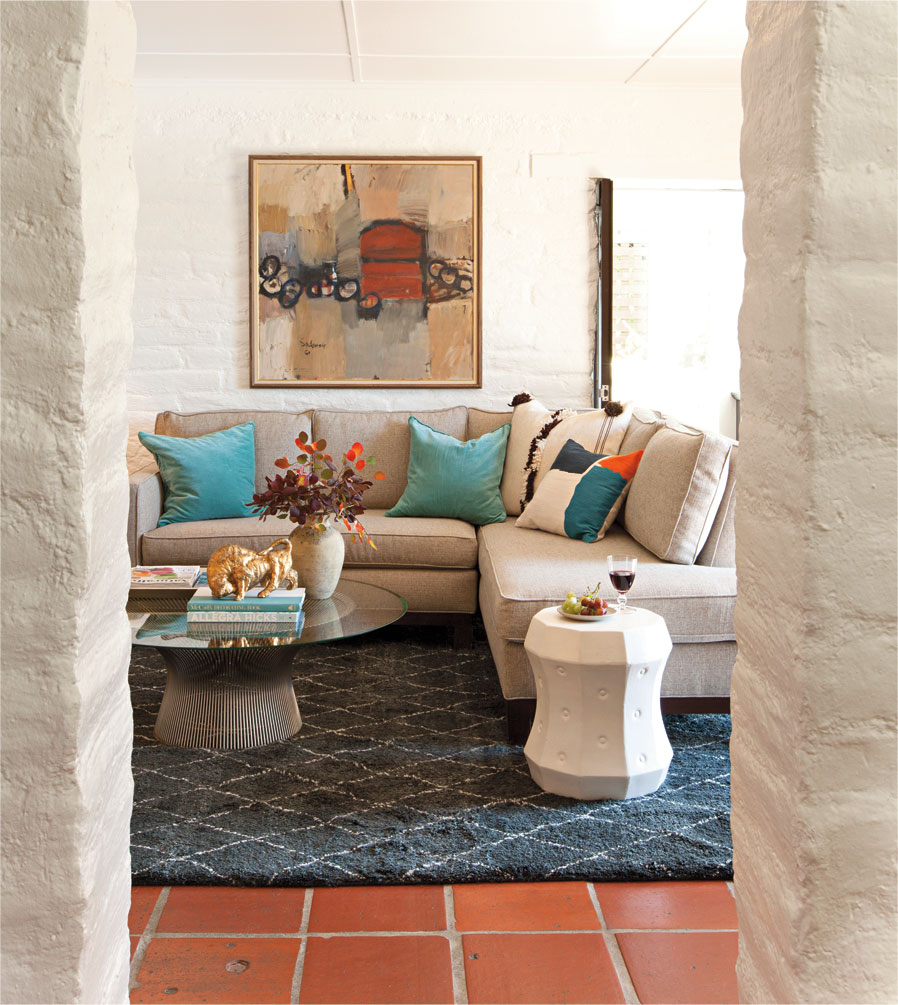 This adobe ranch didn't require much in the way of restoration. Ironically, given the rarity of this type of construction in the East Bay, it was created using one of the earliest forms of sustainable architecture in California—adobe brick over post and beams, favored by indigenous people centuries ago. Like their ancient cliff houses, this house tucks into the side of the hill for more stability. "The walls are two and three feet deep," says Sean. "So it moves as one piece—like a big rock."
As a result, the home's steel-framed windows are all original, as are random plank red oak floors, knotty-pine paneling, and redwood ceilings, among other materials. "Basically we refinished the floors and oiled the ceiling—the spaces were that intact," Sean says. The two also left the whitewashed adobe bricks exposed. "We love the authenticity of the look," says Sean. "The texture of the walls just makes for more dimension and interest with the constant play of light and shadow."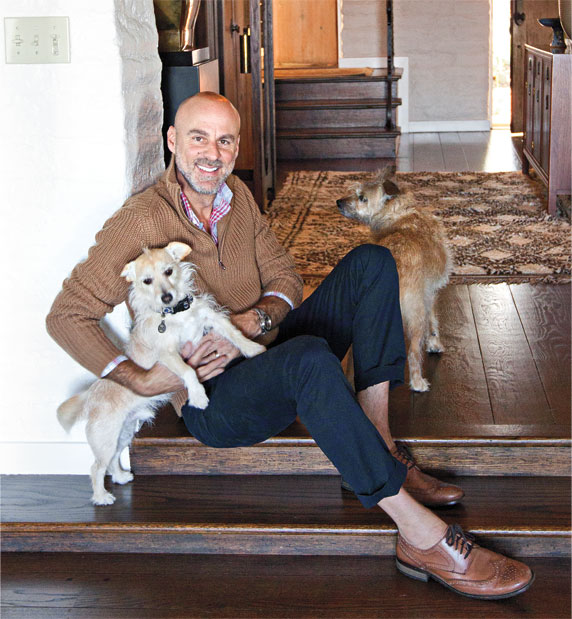 Check out more from Sean Gaston's and Jim Jewell's home in the new Naturally, Danny Seo. Out today!