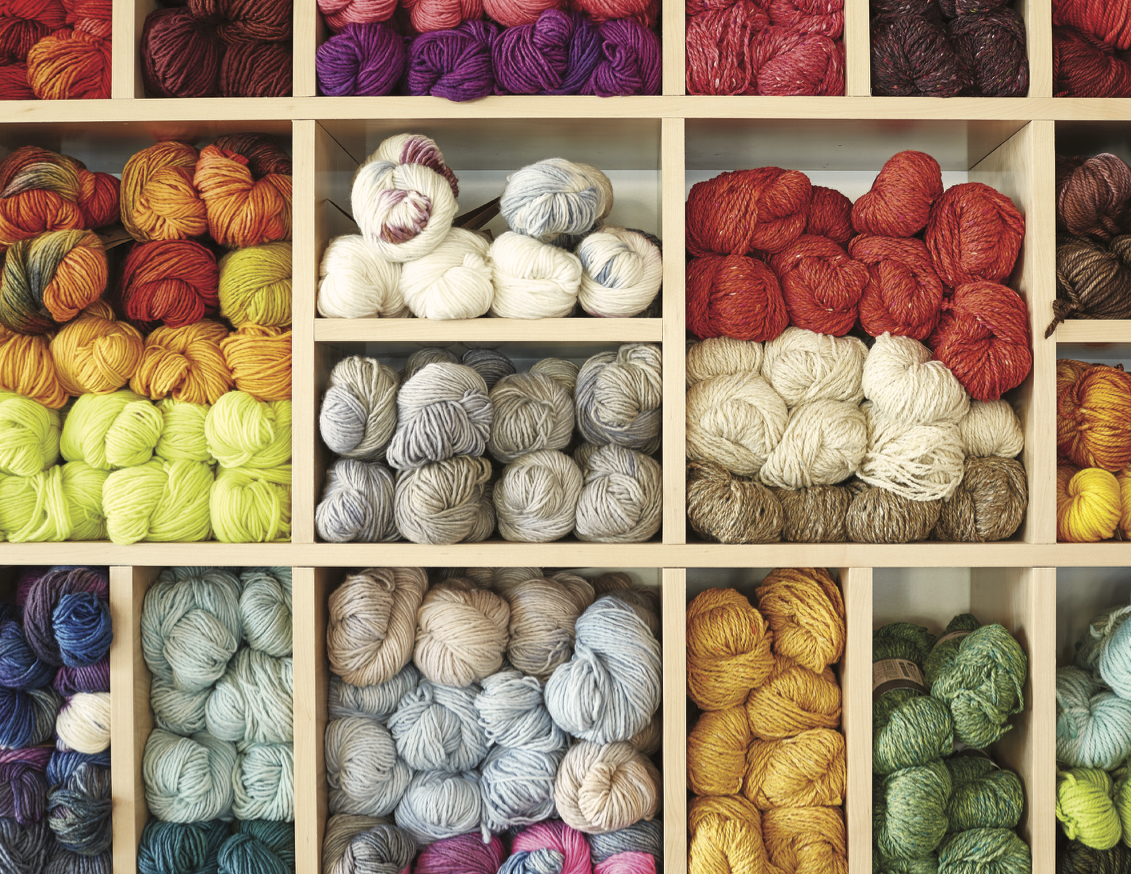 PRODUCED AND WRITTEN BY STACIE STUKIN
PHOTOGRAPHS BY VICTORIA PEARSON
Cattywampus Crafts in Ojai, California, is more a community hub than a craft store.
Step into this bright spot, and you might see a group of knitters chatting on the sofa as they create a poncho, or maybe there's a lesson in indigo-dying going on in the classroom. All the while shoppers browse from a wide selection of craft books, sustainably sourced yarns, and locally made ceramics, as well as unique fabrics from Japan and India. Located in a 1969 post-and-beam building that's flooded with natural light and layered with fiber art and macramé sculptures, the ambience is sealed with a mellow soundtrack from the old-school vinyl that spins atop the shop turntable.
Anna and Kirk Nozaki recently opened Cattywampus Crafts in Ojai—a town just a short drive from L.A. known for its zen sensibilities—because as Kirk says, "We wanted to create something that wasn't just commerce but also an experience, a place where people can be transformed by learning a new skill and find inspiration." Anna and Kirk both have creative backgrounds—Anna in graphic design and Kirk in menswear and interior design—but the real driver of the business is their 3-year-old daughter, Naomi. "She's why I learned to knit and sew," says Anna as she hand-dyes a napkin by dipping it into a vat of perfectly pink dye she made from avocado pits. Her interest in dying was initially inspired by a yen to make a rag doll for Naomi. Before long, she was also knitting toys (like a large, fluffy owl pillow) and garments (like a flouncy dress sewn from a favorite Japanese print).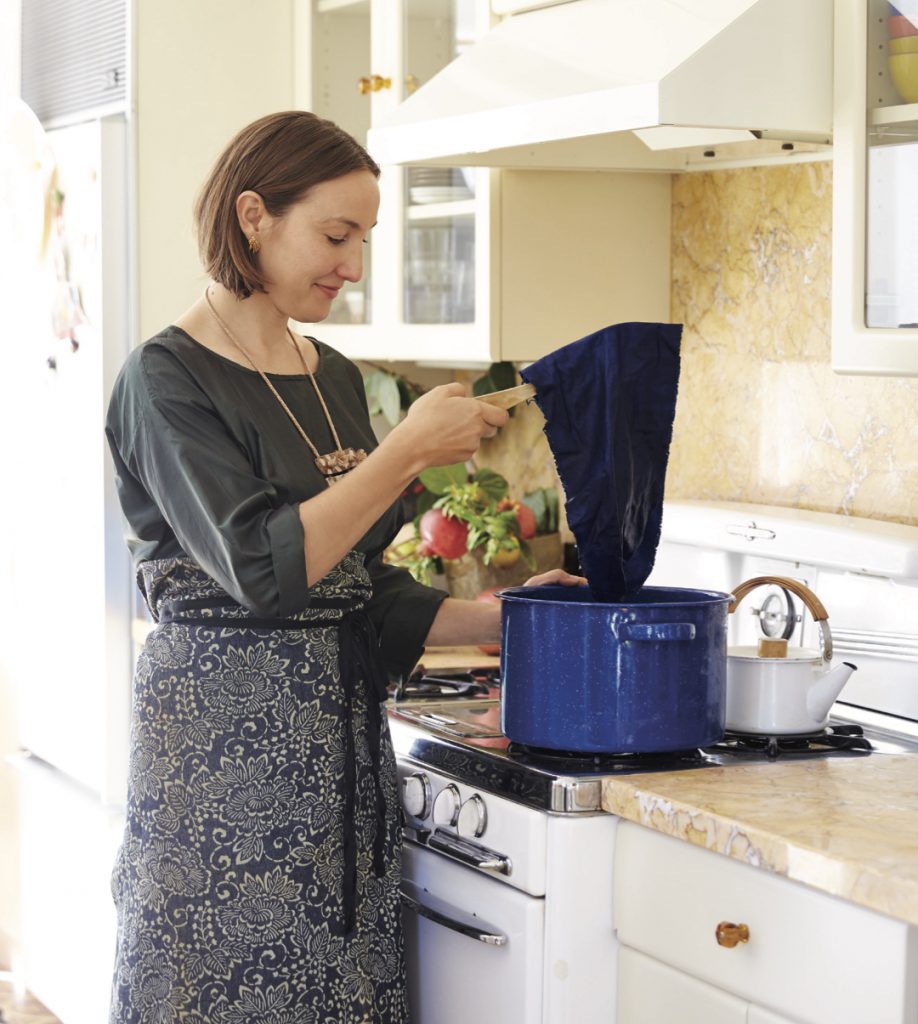 Naomi is also why the couple left Los Angeles three years ago for the slower pace of Ojai, where nature is steps away from their front door, the community is cozy, friends are close by for easy impromptu gatherings, and kids can run freely. Cattywampus is in many ways the culmination of a conscious decision Anna and Kirk made about how they wanted to live. For Anna, the turning point came during the 2008 financial crisis. She was working as a graphic designer in New York when banking behemoth Lehman Brothers declared bankruptcy. "I felt like the façade of New York was cracking," Anna says. "I was working so many hours, on weekends, too, and I wasn't enjoying my life. It was just a grind. I thought, 'Why am I doing this?'"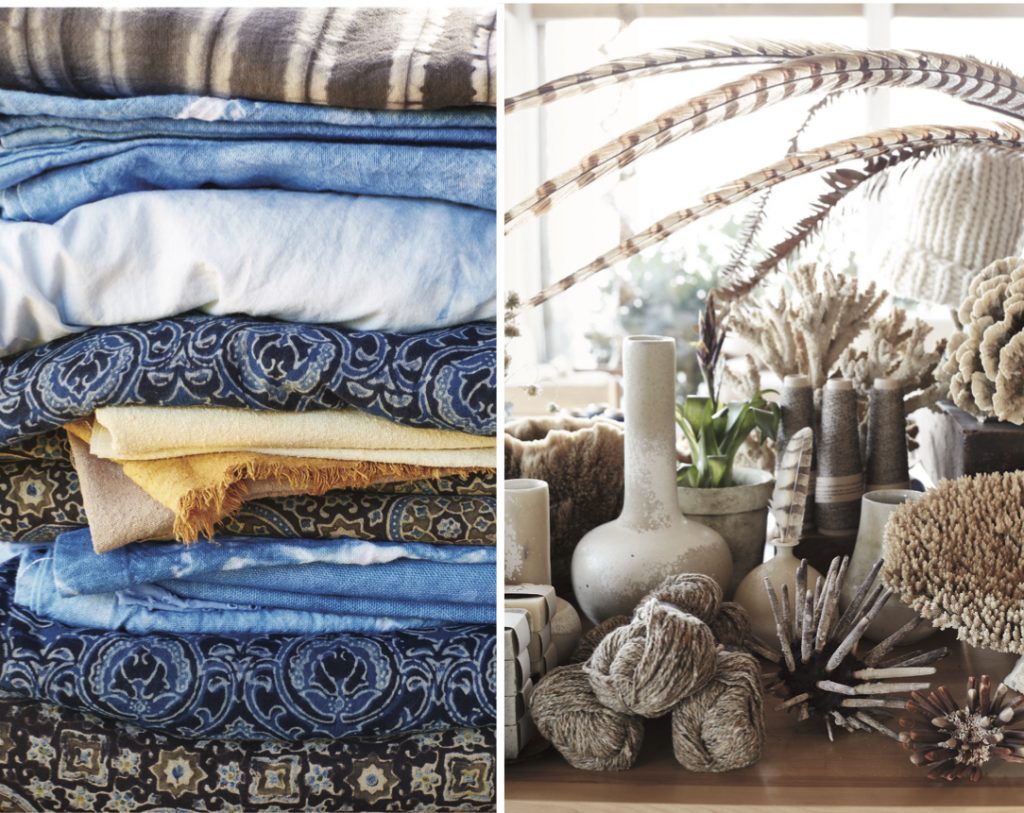 She knew there had to be a better way in a place where she could get back in touch with the natural world, be around people who shared her creative spirit—and maybe even meet a man. "I'd never been to California," she says, "but I thought it might be a place where I could find those things." So she moved to Los Angeles, rented an apartment and fell in love with Kirk, who also happened to be her landlord.
"I felt like the façade of New York was cracking. I was working so many hours, on weekends, too, and I wasn't enjoying my life now. It was just a grind. I thought, Why am I doing this? "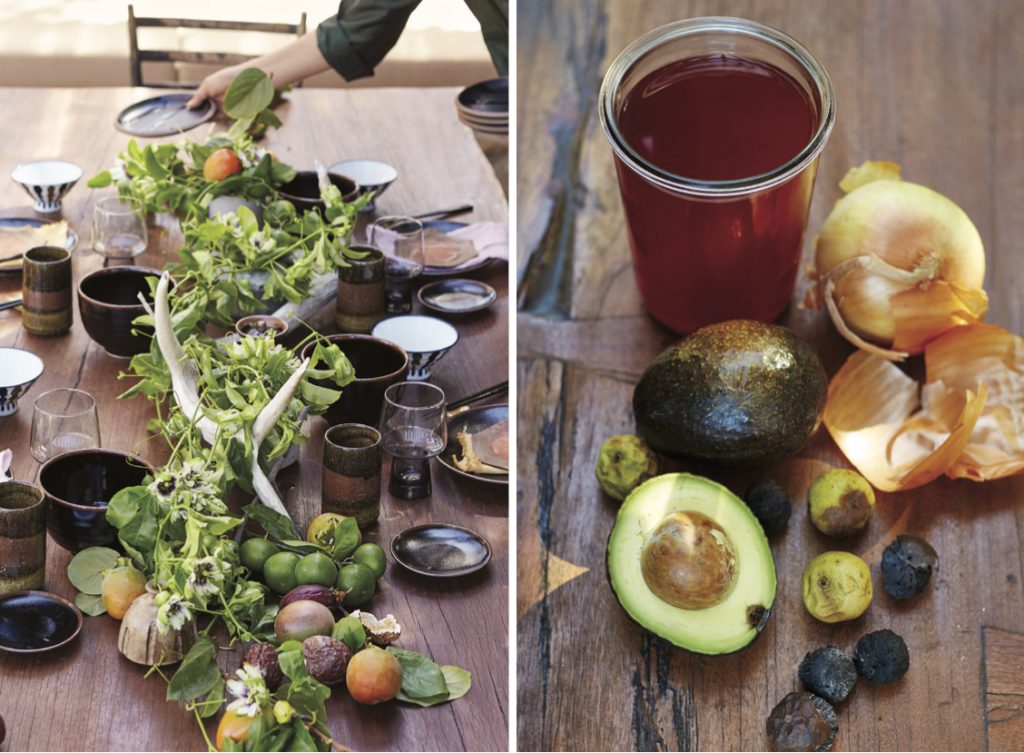 Around the same time Kirk was laid off from his menswear design job and, while he had made some good real estate investments, as the real estate market constricted, Los Angeles began to loose its allure. When Naomi came along, they decided they'd rather raise a family in a small town, like the one where Anna grew up in Alaska.
We really didn't know what we'd do for a living in Ojai so it was a leap of faith," explains Anna. She still had some graphic-design clients and Kirk had home-design projects in L.A., but Anna noticed there wasn't a proper yarn or fabric store in the artsy-crafty town and thought it might be fun to open one. Then a friend secured a lease on a prime retail space and offered Anna and Kirk the opportunity to make that fantasy into a reality. Cattywampus Crafts was born.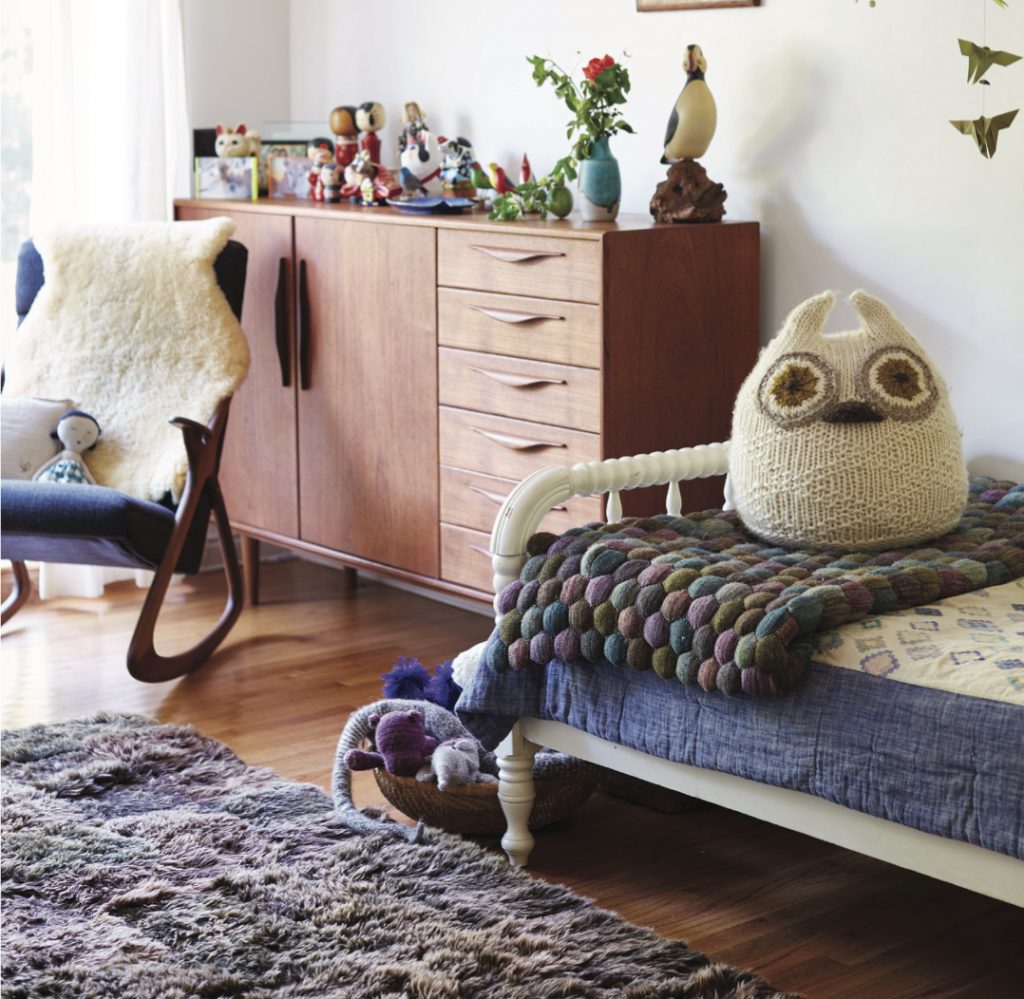 The name Cattywampus embodies the spirit of what they want to celebrate. "It describes something a bit wonky, imperfect or kind of 'off,' which is what we love about things that are handmade," says Anna. The bigger goal was to encourage people to explore their own creativity, slow down and find the meditative joy of making something by hand without fretting over whether or not it comes out perfectly. "Cattywampus is a fun word that sounds playful," she adds. "That's a spirit we value because there's no reason to take everything so seriously."
But that doesn't mean Kirk and Anna aren't going to deepen the art of their craft. "Because I love making things, I'm always willing to take it to the next level," Anna says. "Next time we talk, I'll probably have some sheep and be spinning my own yarn!"