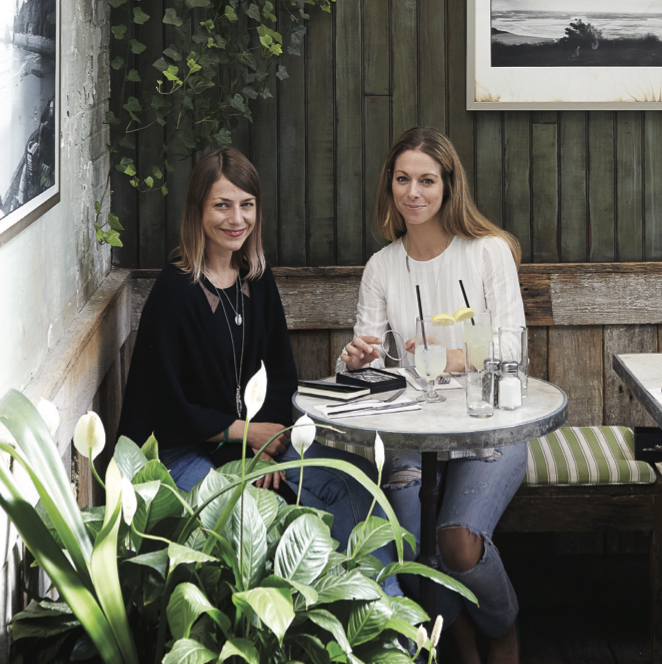 BY CHRISTINE RICHMOND ◊ PHOTOGRAPHS BY DAVID ENGELHARDT
ELIZABETH SUDA'S aha moment came to her eight years ago in Laos, over a bowl of noodle soup.
Laos, as you may or may not know, was heavily bombed by the United States during the Vietnam War, and there are still about 80 million unexploded munitions littering the country. They're mostly cluster bomblets, which are the size of an orange and tend to hide just beneath the surface of farmland. At least 20,000 people in Laos have been killed or injured by them since the bombings ended. In fact, the problem is so serious that in September, President Obama pledged to double U.S. spending to help clear them.
Suda studied history, so she had some knowledge of the situation in Laos. But she didn't realize the full extent of the problem until she was there. She was startled to see large "Mines Advisory" trucks speed by and to hear the loud boom of bombs being detonated in nearby fields. One day, she visited a remote village and saw artisans melting leftover bomb parts to make spoons. "It's a beautiful process to watch— the metal becomes molten and luminous—and I was moved by how they took something harmful and aggressive and turned it into something new," Suda says. When she ordered a bowl of noodle soup for lunch, she was handed one of the spoons.
"I was sitting there, eating off a spoon that was actually a U.S. bomb. In that moment, I realized I probably wasn't the only person who didn't know this story—and that there was an obvious need to tell it."
"OUR CUSTOMERS IDENTIFY IN A VERY PERSONAL WAY WITH THE IDEA OF TRANSFORMATION FROM NEGATIVE INTO POSITIVE." —ELIZABETH SUDA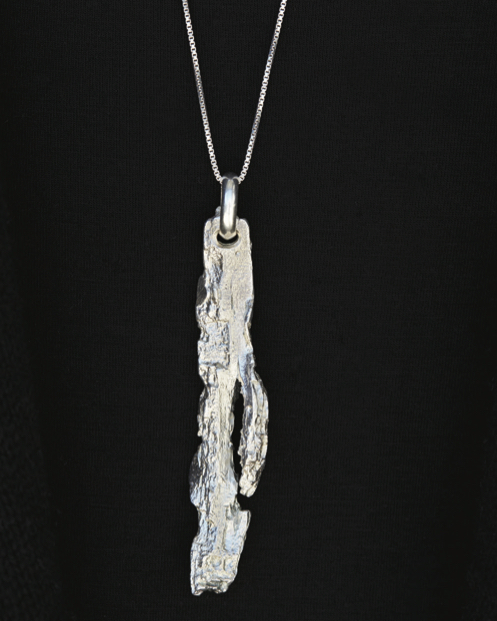 And thus, the idea for Suda's company, Article 22 ,was born. (The name, by the way, is a reference to the 22nd Article of the UN's Universal Declaration of Human Rights.) Although Suda loved the story behind the spoons, she knew there would be a bigger market for jewelry. So she approached the villagers to see if they'd be interested in collaborating with her on a bangle. "It took a few months to convince them," Suda recalls. A functional object like a spoon made sense to them, but "they had a hard time understanding why people would buy aluminum bracelets," she says. It also took a while to refine the process so that the bracelet met Suda's design standards. But finally, in 2010, she had a product to sell— and before long, fashion models and Vietnam veterans alike were placing orders.
Today, Article 22 sells a range of accessories, including rings adorned with gemstones and leather bracelets with metal charms. Some are engraved with conversation-starting phrases like "dropped + made in Laos"
and "love or perish." Shoppers can also add their own words to pieces, which has proven popular. "Our customers identify in a very personal way with the idea of transformation from negative into positive. People buy the pieces for milestones and life events, and they customize them," Suda says. The fashion world has taken notice, too. Artist Beatrix Ost and model Angela Lindvall have created special collections for Article 22, which has raised the company's profile.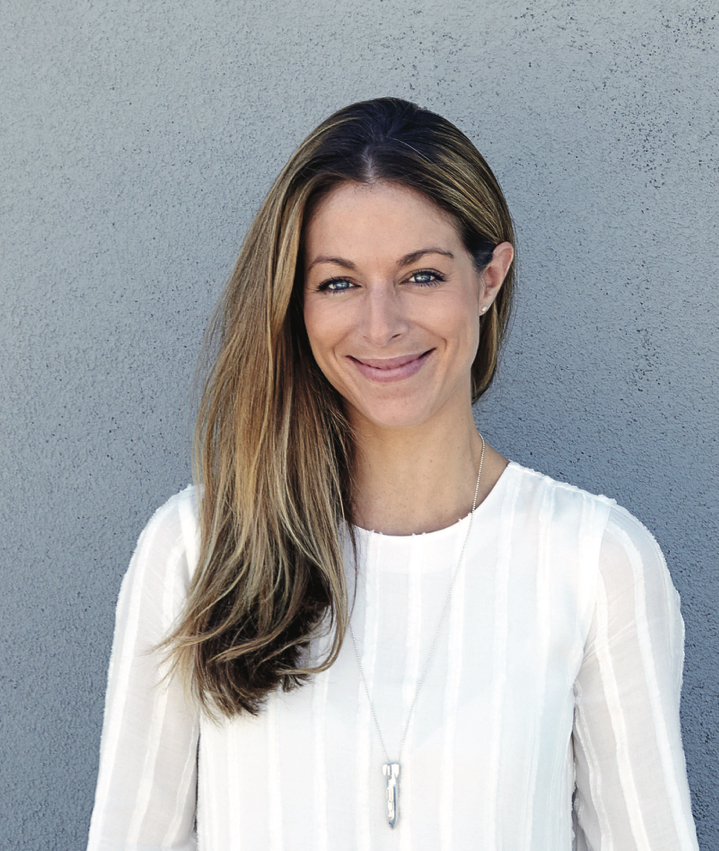 Suda employs about 30 artisans in Laos, and they're paid at least seven times more than what they earn making spoons. (For complicated pieces that require special skills, they can make 100 times as much.) Suda also donates 10% of sales to a village development fund that provides electricity, infrastructure improvements, microloans, and other benefits to the entire community. And she donates to Mines Advisory Group's ongoing efforts to safely remove unexploded bombs. To date, Article 22 has paid to clear more than 32 acres of land. (Once the bombs are detonated, the scrap metal is sent to foundries. That's where the artisans get it—they aren't picking through fields looking for materials, which would be incredibly dangerous.)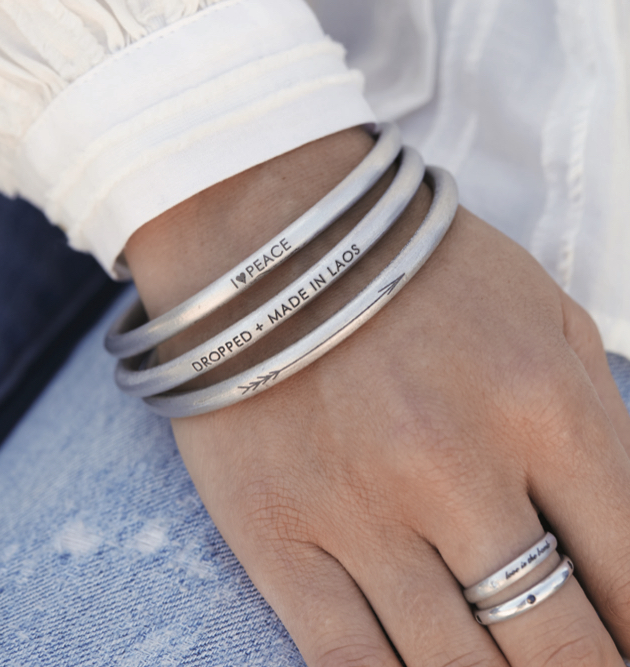 As Article 22 introduces more sophisticated pieces to its product line, Suda has been inspired by how the villagers have fine-tuned their skills. "I'm so impressed by their willingness to experiment and try new techniques, like learning how to get a high polish on metal. They transformed their approach to their own craft when they saw there was greater possibility," she says. Up next is an expansion into home goods. Suda is working on tabletop items made with wood sourced from the village. And she'll be offering pillows covered in handwoven fabric. "Most women in rural Laos weave. They wear traditional skirts that they make themselves," Suda explains. She knew her customers would love the gorgeous fabric—but that they'd be more inclined to buy a throw pillow than a traditional skirt.
"We're really passionate about working with communities in off-the-beaten-track places. They have incredible skills that should be in the marketplace," Suda says. That's where she comes in. Suda sees the beauty and value of indigenous handicrafts ("I view them as living art forms," she says,) and knows how to translate them into modern products that will get the rest of the world excited, too. "There are talented artisans who just aren't connected to the market. So I'm bringing the customers to them."