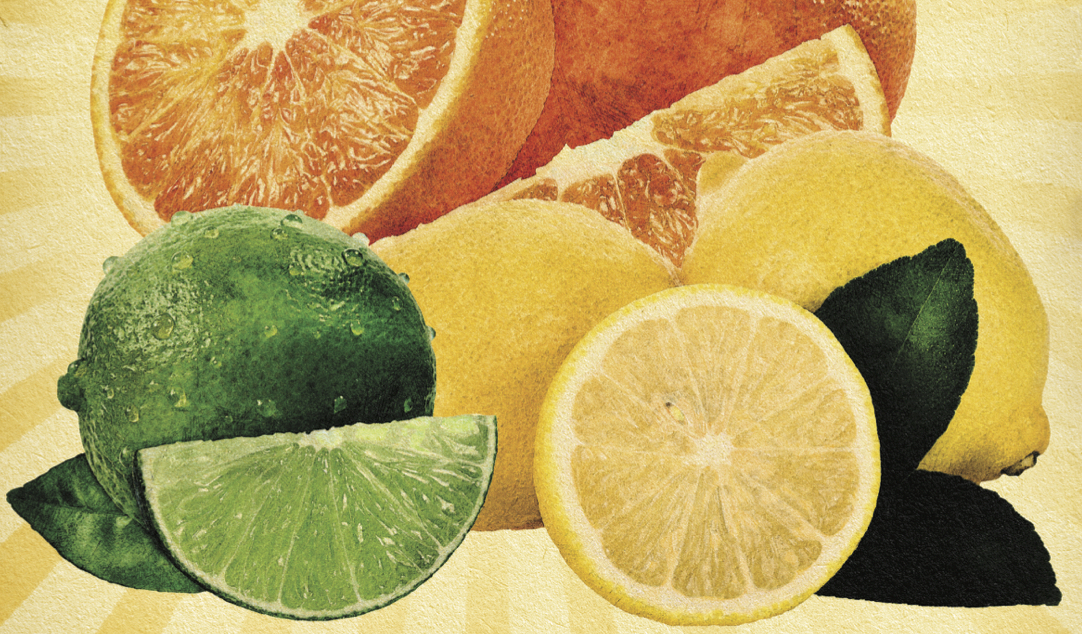 BY DANNY SEO
ALL-STAR MOCKTAIL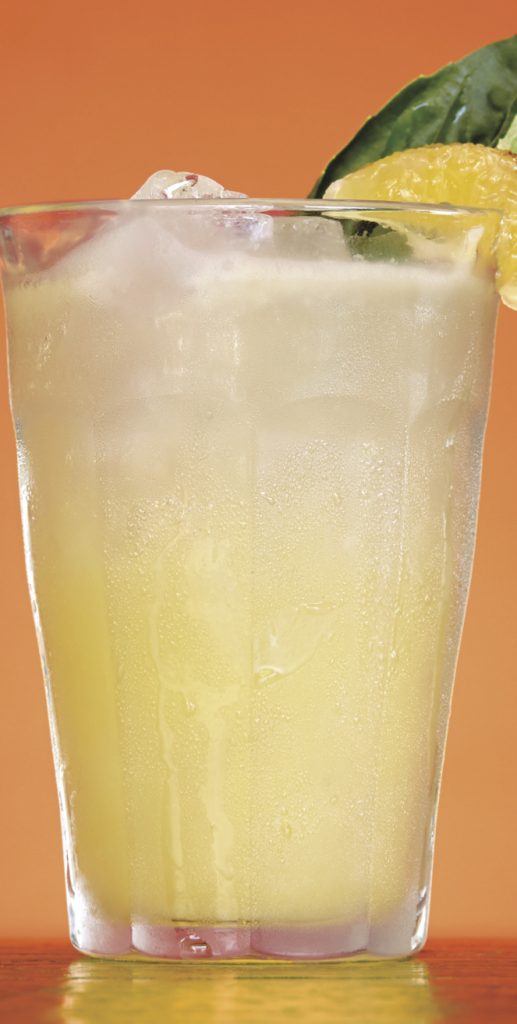 SPARKLING PESCADERO
This refreshing elixir comes from our friends at Rancho Pescadero, Mexico's top-ranked resort known for its fresh fare and stunning property.
GATHER:
1⁄2 cup of freshly squeezed orange juice
2 tablespoons of fresh lime juice
2 tablespoons of agave syrup
1⁄2 teaspoon of fresh ginger zest sparkling water
MAKE IT:
Fill a tall glass with ice; add all the ingredients and stir. Top with sparkling water to taste.
GOOD TO KNOW:
Using cracked or slightly crushed ice will help to chill the drink ingredients faster. And if you want to turn from mocktail to cocktail add a dash of rum or vodka.
ALL-STAR DESSERTS
CREAMSICLE CASHEW 'CHEESECAKE'
MAKES ONE 8-INCH CAKE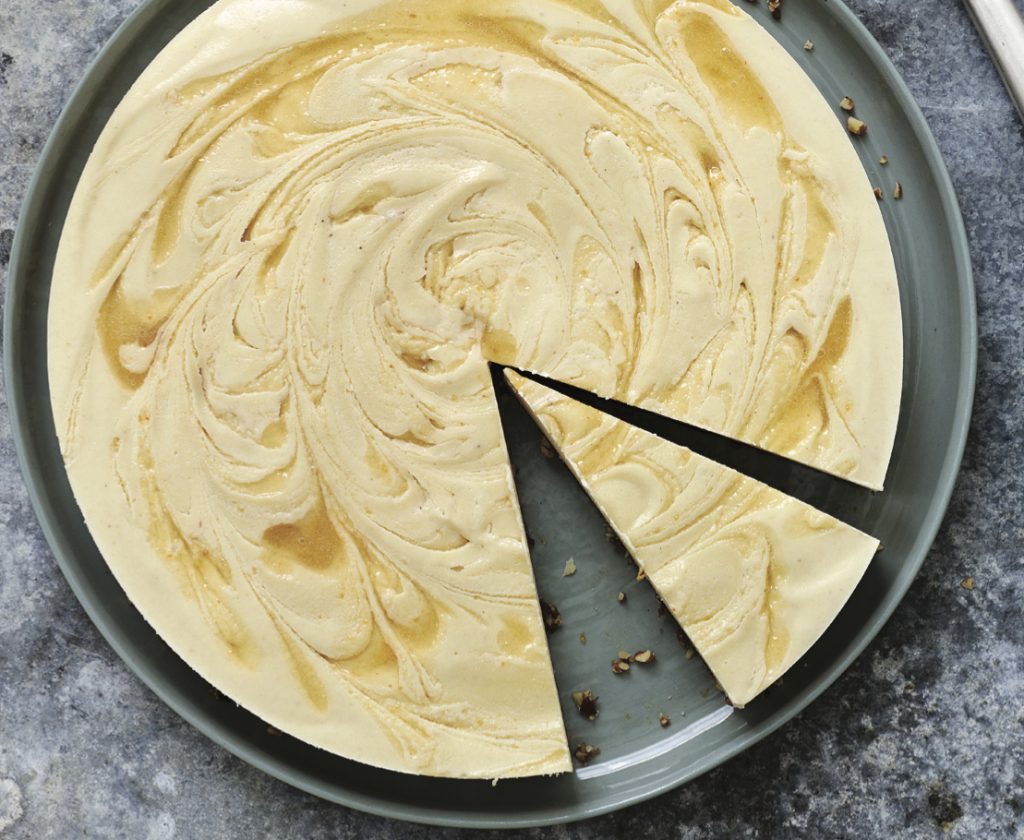 GATHER:
FOR CRUST:
1 cup dates, pitted
1 cup pecans, toasted lightly
pinch sea salt
FOR SWIRL:
1⁄4 cup orange marmalade
2 to 4 tablespoons filtered water
FOR FILLING:
2 cups cashews, soaked and drained
1⁄2 cup filtered water
1⁄2 cup maple syrup
1⁄2 cup coconut oil
1 lemon, juiced
1⁄2 tablespoon vanilla extract
1 tablespoon orange extract
MAKE IT:
1. Pulse the dates, pecans, and salt in a food processor until slightly sticky, but still retains some texture. Transfer to 8-inch spring form pan and place in freezer untilready to fill.
2. In a small saucepan, add the marmalade and water and warm, using an immersion blender to smooth. Pass through strainer.
3. In a high-speed blender, process the cashews, water, maple syrup, coconut oil, lemon juice, and extracts until mixture is very smooth.
4. Pour 'cheesecake' batter into chilled spring form pan and add randomized spoonfuls of marmalade mixture on surface. Use a skewer to drag mixture, to create a marbled effect. Place in freezer to firm up for 1 to 2 hours. Keep frozen and slice before serving.
FROZEN CITRUS SHERBET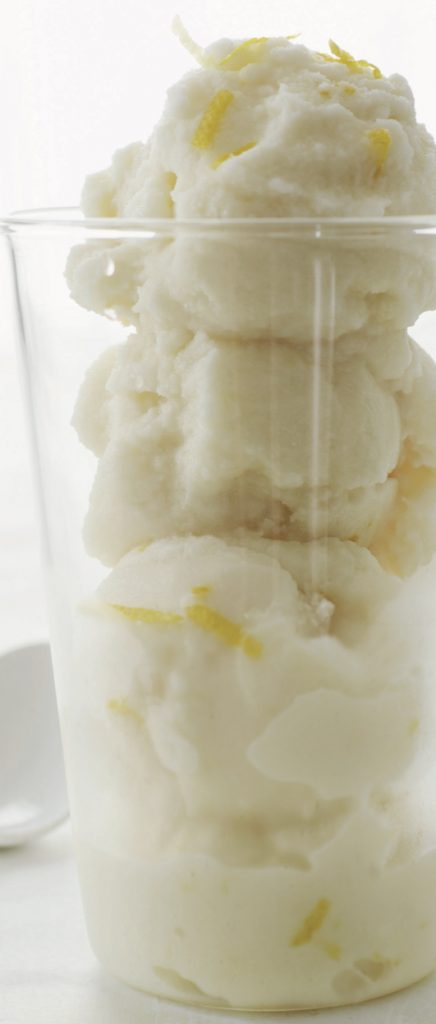 SERVES 4
GATHER:
1 tablespoon lemon zest
5 lemons, juiced
3⁄4 cup agave nectar
3 cups coconut milk
1 teaspoon lemon extract
1 tablespoon vodka
pinch of sea salt
MAKE IT:
1. Combine all ingredients in a blender.
2. Blend until smooth. Season mixture to taste (should taste sweet).
3. Churn sherbet mixture in an ice cream maker for 20minutes, or until it reaches a "soft serve" consistency.
4. Transfer to freezer for 2-3hours, to allow sherbet to harden before serving.
GOOD TO KNOW:
If you don't have an ice cream maker, you can pour the mixture in a glass baking dish and place in freezer. Every 20 minutes, scrape the mixture and refreeze until it's fully frozen.
ALL-STAR TEA
CITRUS- HIBISCUS SPICED TEA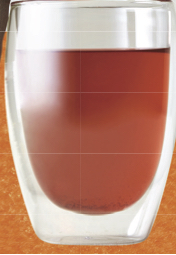 MAKES TWO 8-OZ SERVINGS
GATHER:
2 teaspoons dried hibiscus
4 strips dried orange peel
1 teaspoon cloves
2 cinnamon sticks
MAKE IT:
1. Place ingredients into tea ball.
2. Fill cup with boiling water.
3. Steep for 6 minutes until the tea has a dark purple color.
ALL-STAR DIYs
ZESTY SOAKING BATH
You don't need Calgon to take you away, just take stroll down the produce aisle at your supermarket. We love this simple recipe because it uses a powerful combination of citrus to create a fragrant and good-for-you body soak. Citrus contains powerful antioxidants that help soften dead and rough skin, boosting cell turnover to give you an all-over glow. But the beautiful aroma that comes from pouring this into a hot bath? It's like being bathed in sweet sunshine.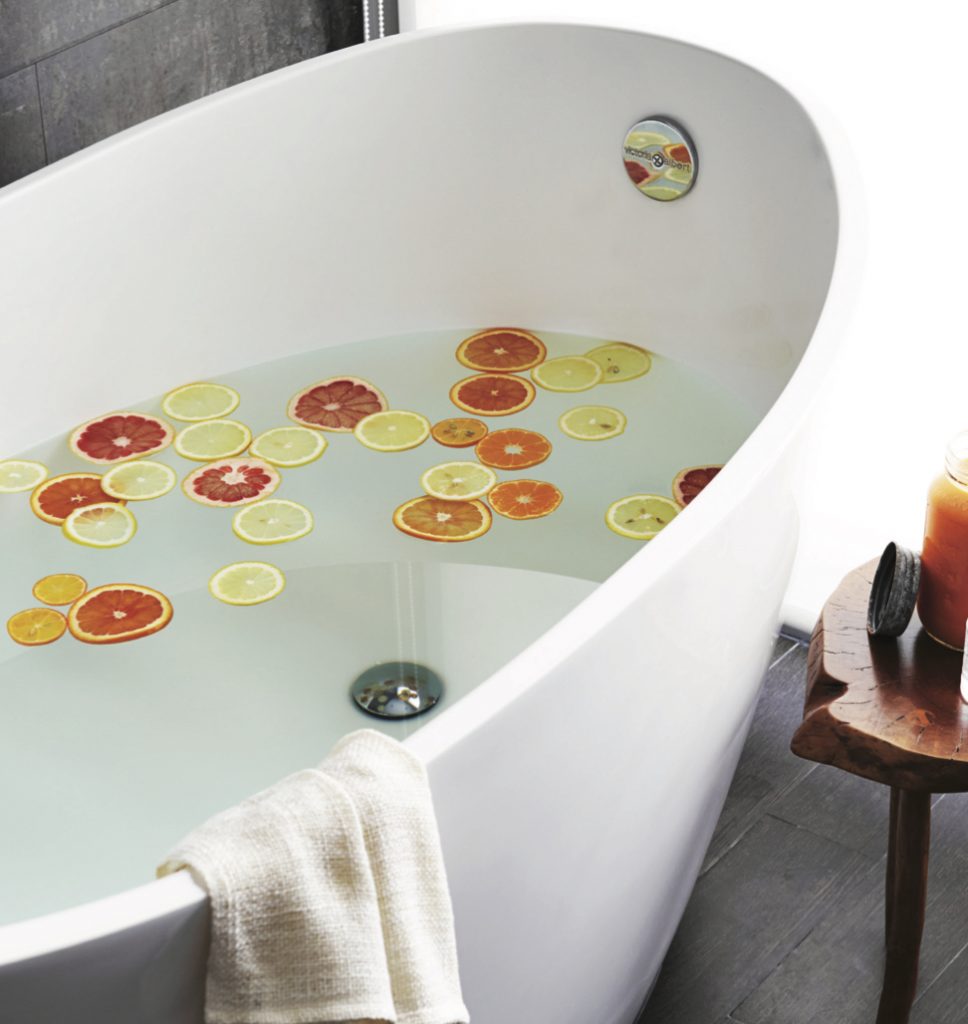 GATHER:
1 orange
1 lemon
1 grapefruit
1 tangerine
1 lime
MAKE IT:
1. Squeeze the juice of all the fruit into a jar.
2. Throw the peels into a blender and puree until it becomes a slushy mixture; add tap water if needed.
3. Mix with juice and strain through a metal strainer.
4. Pour as much as you want into the bath and enjoy.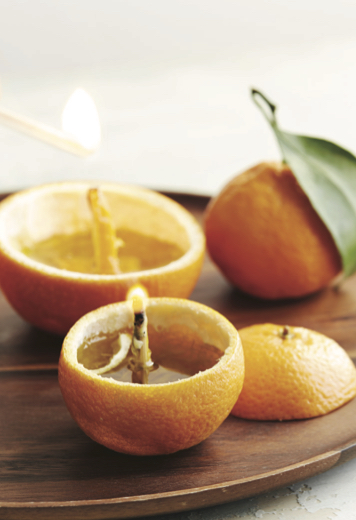 TANGY TEA LIGHT
MacGyver used his resourcefulness to bring a kind of zen to the world. So we think this is a project he could get behind. With just clementines or oranges and some olive oil, you can turn a humble piece of citrus into a glowing, fresh smelling candle.
MAKE IT:
1. Start by cutting the fruit in half and remove all the juicy flesh inside (and save that as a snack for later).
2. Gather the white fibrous pith inside and twist it with you firngers to make a wick.
3. Pour olive oil inside and light the "wick." Voilà!
SIMPLE POT OF SIMMERING SCENT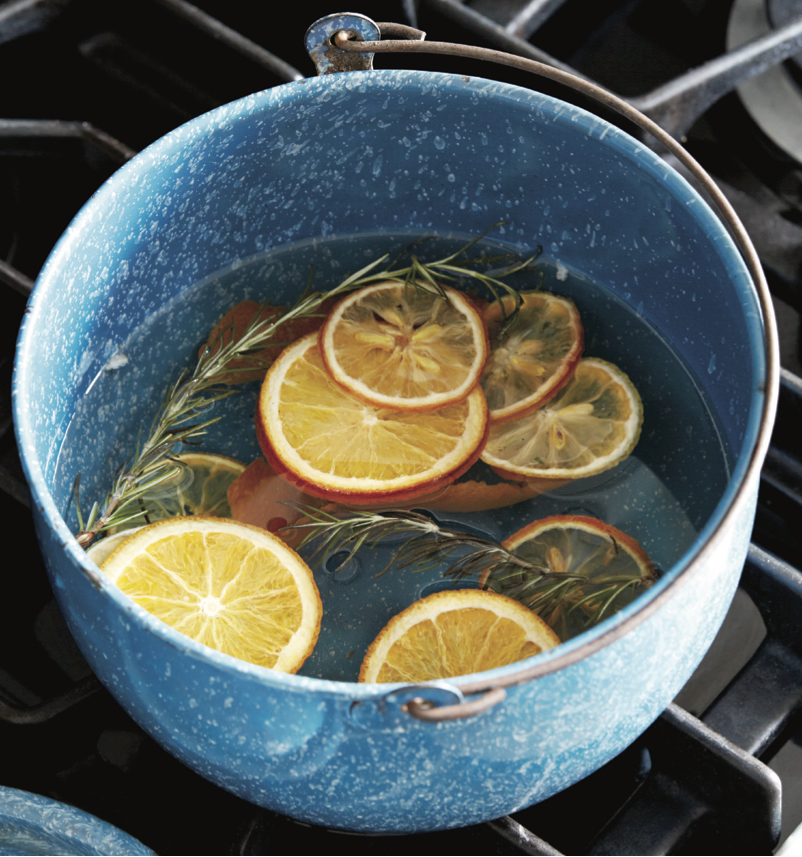 If you're cooking in small spaces, the lingering scent of last night's dinner can be hard to scrub away. So try this little sizzler of an idea to neutralize scents. Instead of chemical air fresheners that can contain harmful volatile organic compounds, this totally natural citrus alternative is both effective and friendly to your environment, too.
MAKE IT:
1. Simply fill a pot with water, fresh cut citrus, and rosemary.
2. On the lowest possible heat setting, simmer this mixture for an hour so the scented steam fills the air.
ALL-STAR DINNER
BRICK CHICKEN with MULLED ORANGE CIDER SAUCE
SERVES 2 TO 4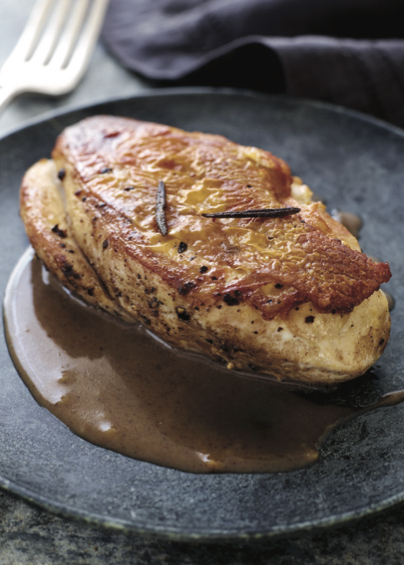 GATHER:
FOR CHICKEN:
2 free-range chicken breasts with skin, deboned
1 sprig rosemary, destemmed and minced
1⁄2 teaspoon sea salt
1⁄2 teaspoon ground black pepper
2 tablespoons olive oil
FOR SAUCE:
1 cup apple cider
1 orange, juiced
1 teaspoon orange extract
1⁄2 cup white wine
1 cinnamon stick
1 tablespoon mulling spices
MAKE IT:
1. Marinate chicken with minced rosemary, sea salt, black pepper, and olive oil.
2. Preheat cast iron or grill pan on high heat and place chicken, skin side down, weighing it down with a heavy item such as a brick.
3. Cook for 5 minutes or until skin is golden and crispy, flipping over to brown other side, and cooking for additional 3 minutes, or until cooked through.
4. Add the apple cider, orange juice, extract, wine, cinnamon and spices to a small pan. Bring mixture to a simmer and allow it to reduce by half in volume.
5. Strain before serving.
6. Plate chicken and top with sauce