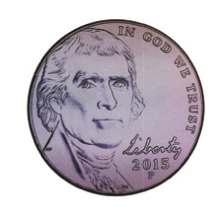 Every day, I pen a syndicated column called "Do Just One Thing" that appears in newspapers across the country. Over the past several years, I've accumulated thousands of tips that not only help people live a little bit greener each day, but are smart ways to cut waste and save money as well. In each issue of this magazine, I'll round up my all-time favorite tips. They're clever, fun, and simple enough that I think you'll Naturally love to try them. –DANNY SEO
#1 Lost and Found
Here's a $10 investment that could be the most valuable thing you do for your cat or dog: Get them microchipped. The tiny microchip is inserted in the back of the neck and is unique to your pet. So if your furry friend gets lost, it identifies you as the animal's owner for reunification. Plus, lost pets who have a microchip can be part of an emergency alert. Animal shelters in the area will be immediately notified of your pet's details and the owner will have free, 24/7 live support to help find your lost companion animal.
#2 H2-Go
Are you trying to skip the plastic water bottle habit? It can be hard when you travel, which is why the bare bones (but useful) website WaterAtAirports.com was created. It lists airports all over the world that have refillable, and sometimes purified, water stations. The forum is moderated and curated by green-minded jet setters and tells you exactly which terminals, gates, and locations in which you can find water stations. Just bring your empty reusable water bottle through security and you can stay hydrated on the go.
#3 Pocket Change
Spare change that accidentally ends up in a load of laundry seems like no
big deal, but the reality is it can cause serious damage. Because washing machines use centrifugal force to draw water out of wet clothes, it can turn a few pennies, nickels, and dimes into projectiles inside the machine that can damage its mechanical components. Make it a habit to check every pocket to ensure that each wash is a coin-free one. This one step can help prevent your washing machine from breaking down.
#4 Dry Clean Never
Having items dry-cleaned not only is expensive, it can be bad for the environment as well. But what do you do about delicate items, such as your favorite cashmere sweater? Actually, you can machine wash it. Just choose the delicate setting on the machine and place the sweater (or other delicates) inside a mesh bag; this will prevent it from snagging inside the machine. Then roll up the freshly washed sweater in a towel and lay flat to dry.
#5 House-warming Gift
If you're registering for gifts for a major event like a wedding or a baby shower, consider directing gift-givers to a landscaping center for plants. Large balled trees, flowering bushes, and other landscaping plants can be expensive. But over time they mature, adding beauty to your yard and pro- viding habitat for wild animals. And don't forget—most nurseries offer a guarantee on plants, so if one or two trees don't make it, they can be replaced free of charge.