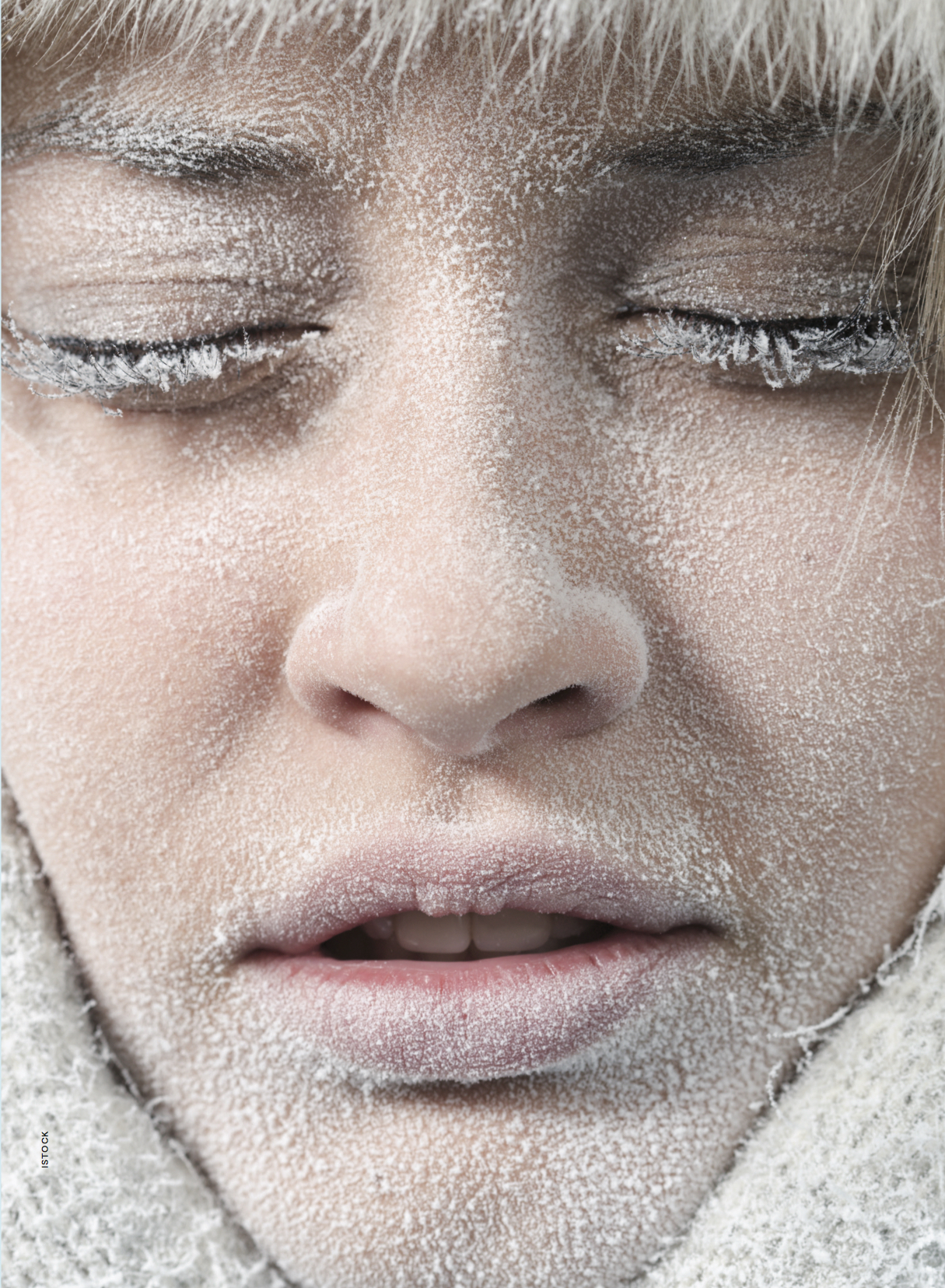 Story By CAITLIN PETREYCIK
Close your eyes and picture yourself at a day spa. Are you wearing a plush bathrobe and drinking green juice? Is a masseuse working the knots out of your shoulders while a manicurist applies a second coat of "Ballet Slippers"? Does everything smell vaguely of eucalyptus?
Then your imaginary day spa is clearly not Clean Market, a new Manhattan wellness boutique that touts its mission as "Self Care 2.0." Sure, the plush bathrobes are there (Clean Market's are by Parachute), and, yes, you can order green juice (with an optional CBD shot), but founder Lily Kunin has completely reengineered the typical treatment menu. The L.A. transplant prefers an inside-out approach, meaning your visit might start with a vitamin-packed IV drip before you're ushered through intense heat (in the form of an infrared sauna), then subarctic cold (Kunin is big on cryotherapy).
If an afternoon of needles and extreme temperatures—even in the name of dewy skin—doesn't sound super relaxing, well, you're not wrong. An energy boost is the end goal of many Clean Market treatments, and some services require an active role (dancing is encouraged to ward off shivers in the full-body cryochamber, for example). But if you're a wellness realist with a to-do list—the type who catches up on news podcasts during their half-hour jade-roller-and-serum routine—welcome to your sweet spot.
I visited Clean Market on a Sunday afternoon, immediately before two semi-stressful events (although the timing was unintentional). First up, I had a job interview the next morning and I wanted to make a good impres- sion. Second, I had agreed to get drinks with a (very recent) ex-boyfriend. My spa trip suddenly had a purpose: I wanted to wake up Monday feeling calm and centered, and firing on all cylinders. And, later that evening, I hoped to convey something like, "I have definitely never thought about this exact scenario in the two months since we broke up. Also, I am casually luminous. Hello."
My first step on the path to casual luminosity began like so many great journeys before it— with paperwork. The spa requires that guests go through a checklist of medical conditions and list any medications they're currently on before taking their heart rate and blood pressure (if either fall outside of the normal zone, they won't administer an IV). Once I was deemed a safe candidate, it was time for Step One: NutriDrip.
The vitamin IV and hydration service isn't exclusive to Clean Market—if the name sounds familiar, you may have heard of NutriDrip's hangover-recovery house calls—but the wellness boutique smartly offers it alongside similarly-restorative experiences. The idea being, while you absorb only 20 to 30 percent of the vitamins you take orally, drips pump 100 percent of that goodness straight through your veins. And, since you're bypassing your gut, you avoid the nausea that, say, downing one too many Vitamin C tablets might induce.
Guests choose off a menu of NutriDrip "vitamin solutions" in the $99 to $599 zone, from the NutriMMUNITY, designed to bolster your immune system with a megadose of Vitamin C, to the NutriCALM, meant to temper anxiety (sleep hero magnesium plus procaine, a synthetic compound sometimes used as a local anesthetic, are key ingredients). Pricing depends on the complexity of your IV, and the amount of time it takes to complete the drip.
That day, I was getting the NutriGLOW ($99), the shortest treatment at 20 minutes (the longest is 120, for comparison), and one designed to make your skin beam via a powerful antioxidant called glutathione (naturally found in plants and animals, it helps to prevent cell damage caused by free radicals and heavy metals). According to Clean Market staffers, the NutriGLOW is especially popular with models and brides-to-be.
After the needle was inserted in my arm by a nurse—a brief, sharp pinch and once the actual drip started, I didn't feel a thing—I posted up in a lounge chair and waited to achieve supreme dewiness. (I should note that while I was in a private room, most guests get their drips in a communal lounge area outfitted with luxe recliners, where they can order turmeric lattes and superfood smoothies from Clean Market's "Tonic Bar.")
Before I could use my phone's front-facing camera to answer the question, "Am I glowing yet?" a technician wheeled in what looked like an enormous vacuum cleaner. It was time for Step Two: The Cryofacial ($60).
Much like full-body cryotherapy, cryofacials use blasts of liquid nitrogen (average temperature: negative 260 degrees) to target in ammation. Cryo-fans claim the treatments carry a host of other benefits, from the alleviation of migraines to superhuman energy levels (Kunin likened her first cryotherapy experience to taking a shot of espresso). Clean Market's version takes approximately 12 minutes—during which an aesthetician gently traces your face with a nitrogen wand—and you can request to focus on specific areas. I chose the sides of my nose, which tend to be a few shades redder (and noticeably drier) than the rest of my face.
My immediate reaction? This feels incredible. Imagine standing on the front porch of a ski lodge—snow falling (sure!), pine trees rustling (why not!)—breathing in brisk winter air, noting its coldness on your cheeks, but not feeling any discomfort from said coldness. Plus, if you wear makeup, this is the rare facial that won't disrupt it—cryotherapy is just as effective through a layer of product as it is on a bare face. Those 12 minutes flew by, and then it was on to Step Three: The Booster Shot.
I was scheduled for Clean Market's "Super B's Booster" ($29), a combo of six B vitamins said to support mood, energy production, and immunity. It was virtually painless and over in approximately three seconds. Finally, with all three treatments complete, I checked my reflection in the spa's bathroom mirror, and…looked exactly the same, honestly.
Things took a turn a few hours later, though. I had originally planned to treat those red patches around my nose with a sheet mask that night, but by nine o'clock I realized I no longer needed to—my skin tone was weirdly even (and remained so for about three days). And while I didn't leave Clean Market with the Energizer Bunny feeling some vitamin-drip-and-cryotherapy-enthusiasts experience, I also didn't lie awake imagining worst-case scenarios for the next day (my go-to move when I'm anxious), or get a sudden sleep-delaying burst of energy around 11 p.m. (my go-to move always).
In total, my hour of relaxation came to about $200, which is on the low end for Clean Market. Whether or not it was worth it is hard to say—I did feel notably calm and well-rested walking into my interview, but I also had the luxury of spending the previous afternoon relaxing at a spa. My "Wait, is this a date?" date was about as un-weird as I could hope for. ("Hey, I just got my face blasted with liquid nitrogen," is a solid icebreaker, it turns out.) Although the restaurant was so dimly lit that my skin could have looked as dewy as a steamed dumpling even if I hadn't had a cryofacial the day before.
My energy levels did feel steadier than usual that week, but it's not clear if the IV treatment, the Vitamin B booster, both, or neither were to blame. Many in the medical community are skeptical of IV vitamin infusions' ability to offer meaningful health benefits, and while there is some research to support the effectiveness of B-12 shots on combating fatigue, those results are most clearly observed in individuals who are already B-12 deficient (a condition common in vegans and vegetarians, since the vitamin is mostly found in meat). In other words, drip treatments and vitamin boosters are, at best, a supplement to a healthy lifestyle—not a shortcut to one.
Of the three services I tried, the one I wouldn't hesitate to get again is the cryofacial—it's fast, invigorating (like sticking your face in the freezer), novel (oh yeah, the freezer is on a space-ship), and, most importantly, I could actually see results. It's an ideal activity if you and a friend have half an hour to spare (and don't mind spending $60 on a treatment whose effects are somewhat ephemeral). If "Self Care 2.0." is taking a power nap while your face goes for a bracing winter walk in the Alps, I'm in.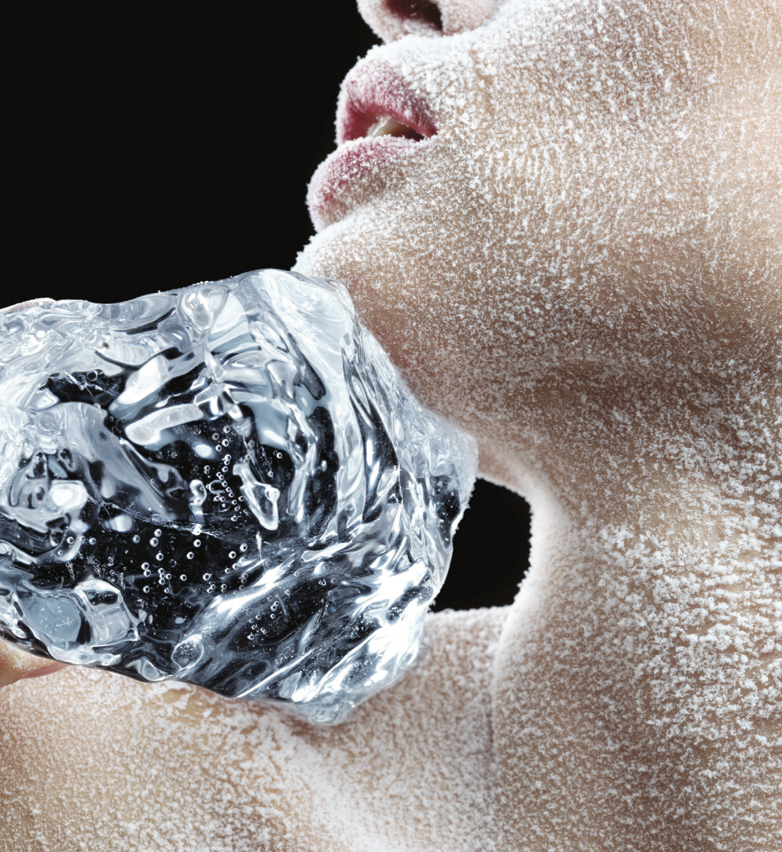 GOOD TO KNOW
How Much Time Should I Set Aside?
Cryotherapy treatments are surprisingly short. We're talking three minutes for a cryochamber visit and 13 for a cryofacial. But budget more time if you plan on getting an IV drip—most fall in the half-hour-to-an-hour zone.
What Should I Wear?
Most visitors were in full-on weekend mode, in a mix of polished "athleisure" sets and jeans-sweater-ankle-bootcombos. The vibe is definitely relaxed, but not just-rolled-out-of-bed casual. Pro tip: Wear something that you can easily slip in and out of (you'll need to get undressed if you're going into a sauna or cryochamber). And skip anything with tight sleeves (you'll have to roll them up if you're getting a drip treatment).
What Will It Cost?
NutriDrip treatments run from $99 to $599, although most are around the $200 to $300 mark. Clean Market's most popular IV, the NutriCLEANSE (designed to combat exposure to urban pollutants via a mix of hydration fluids, glutathione, and Vitamin C) starts at $249. If you're adding a booster shot to your NutriDrip (for example, Vitamin B or Vitamin D), that's an extra $29 to $55. A whole-body cryochamber experience is $75, and a cryofacial is $60. If you'd rather sweat than shiver in the name of wellness, Clean Market's infrared sauna sessions are $45 for 30 minutes and $60 for an hour.
Are Packages Available?
They are indeed! You can buy a cryo-facial five-pack for $265 (saving you $35) or a ten-pack for $475 (that's a $125 discount). There's also a full-body cryo five-pack ($330, versus the $375 you'd typically spend) and a ten-pack ($475, down from $750). Or, you can just go all-in and spring for one of Clean Market's monthly packages. They use a credits-based system, where 10 credits are $129, 30 are $299, and 60 are $499. Cryofacials will set you back four credits, whole-body cryotherapy sessions are five, and 30-minute sauna visits are three, for reference. For more info: cleanmarket.com.