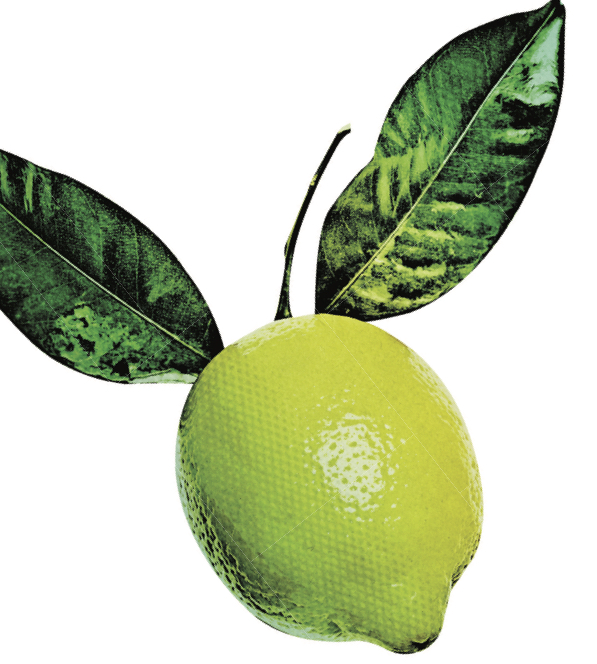 Every day, I pen a syndicated column called "Do Just One Thing" that appears in newspapers across the country. Over the past several years, I've accumulated thousands of tips that not only help people live a little bit greener each day, but are smart ways to cut waste and save money as well. In each issue of this magazine, I'll round up my all-time favorite tips. They're clever, fun, and simple enough that I think you'll Naturally love to try them. –DANNY SEO
#1 Lemon-Aid
Lemons are a fruit that seem to have a myriad of uses around the house beyond just for cooking. You can make an instant beauty treatment with squeezed lemons: Simply dig your clean, unpolished fingertips into the lemon and it's natural antibacterial and whitening properties will help make your nails look cleaner and healthier.
#2 Safety First
When you rinse out a steel or tin can for recycling, you might wonder: Is the lid recyclable? The short answer is yes. It's made from the same material as the body of the can. But gently touch the sides of the lid and see if the edges are razor sharp or not. Even modern day recycling facilities still do much sorting of recyclables by hand so sharp edges can injure workers. To recycle a lid, shove it into the can and push against the edges of the top opening so it narrows. It prevents the lid from falling out and lets you recycle the entire can, lid and all.
#3 Good Timing
Large appliances are common in most homes, which means they can be a strain on power grids when we use them at the same time. The best time to run these appliances is at night or first thing in the morning. The peak time for energy usage in most communities is between the hours of 4pm and 6pm, when you're charged more for the "juice." This is especially true in the summer months when air conditioning units are running full blast. This can create the perfect storm—blackouts. Run appliances during off-peak hours to save money and help lessen the strain on our power grid.
#4 Pay It Forward
Are you still getting bills in the mail? It may not seem like much, but according to the Natural Resource Defense Council all of those paper bills for your car lease, utilities, and credit cards generate over two million tons of carbon dioxide pollution every single year. It's easy to avoid adding to the problem—ask to switch to e-billing so invoices and statements come to you via email instead of snail mail. Often, companies will reward your green act with savings, rewards or gifts—so going green can also have its incentives, too.
#5 Guaca-Holy-Moly
When you slice open an avocado, don't toss the avocado skin into the trash or compost bin right away. The skin, which still has some avocado fruit and its natural oils on the reverse side, is a fantastic instant beauty treatment for your skin. Simply massage the remnant avocado fruit and oils onto your face. It's rich in vitamin E and potassium, which helps feed dry skin. And the natural antioxidants in avocados help with dry and flaky skin, and can help calm inflammation and acne prone skin, too.