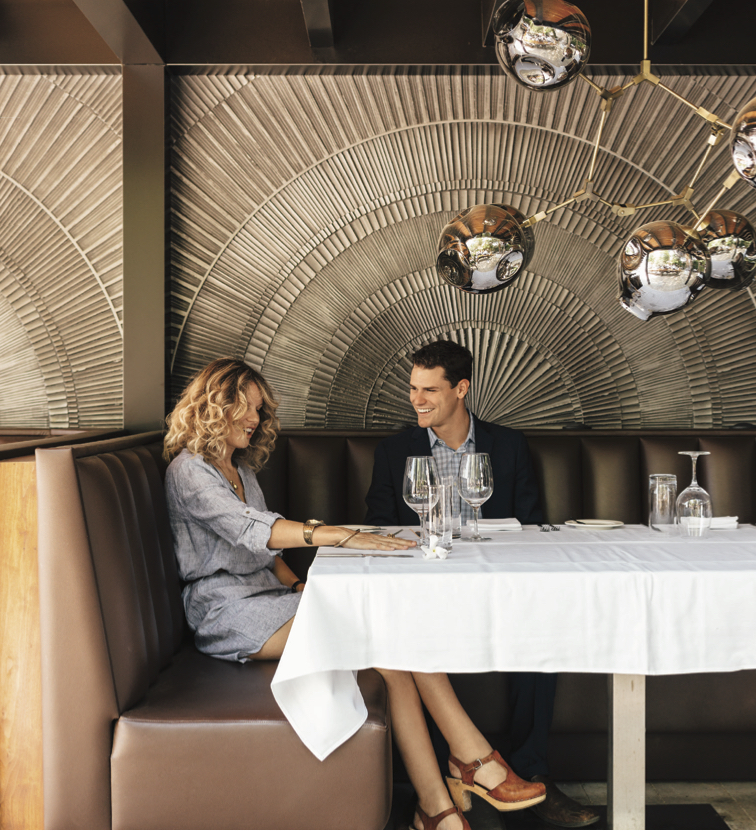 Its Hollywood roots go deep—back to the Rat Pack heyday, when movie stars like Frank Sinatra, Sammy Davis Jr. and Dean Martin soaked up the sun in this desert paradise. But now with direct flights—and warm sunshine year-round—Palm Springs has emerged as a modern-day great escape. For our founding Editor Danny Seo, this town is much more than a place to call a weekend getaway. Season one of our TV series "Naturally, Danny Seo" was shot here. For months while Danny filmed the show, he acclimated to the town and became a local citizen. Along the way, he unearthed hidden treasures, hot spots and insider tips to create this list of favorite places to eat, shop, stay and see.
L'HORIZON RESORT AND SPA
1050 EAST PALM CANYON DRIVE LHORIZONPALMSPRINGS.COM
If you want to get away and check into a hotel, do you (A) seek quiet grounds, excellent service, and the best night's sleep of your life? Or (B) do you desire non-stop Bachelorette parties and a fight to grab a chair at the world's smallest pool? Choice A: L'Horizon. B: The Parker Palm Springs.
L'Horizon costs a bit more, but it over-delivers in every way. Just 25 rooms on three gorgeously manicured acres means it's never, ever crowded. The property is strictly for guests (so, buh-bye crashers) and is meant to evoke the "glamour of Hollywood's golden age." I could go on and on about the incredible amenities and next-level service, so I'll give one WOW example: Your bungalow front door wears a metal nameplate engraved with your name.
PALM SPRINGS WINDMILLS
ROUTE 10
Over 4,000 windmills dot the spectacular San Gorgonio Pass in the San Bernardino Mountains. The gentle eco-giants are so efficient, they generate enough electricity to power the entire city of Palm Springs and then some. And there are two ways to see them.
One option is to waste $50. That gets you a ticket for a "windmill farm tour" where you sit in an air-conditioned bus and listen to a 90-minute presentation that takes you "behind the fence" of a wind farm. My opinion? Save your cash (and your dignity) and hop in a car (such as my apropos electric Ford Fusion Energi plug-in) and gaze at them for free. It's just a quick drive on Route 10 with plenty of places to pull over to capture your most-liked Instagram shot.
COLONY PALMS HOTEL
572 N INDIAN CANYON DRIVE COLONYPALMSHOTEL.COM
True story: I was filming for my first HGTV show here when I got word I was fired. And since I'm more a glass-half-full kinda guy, I spent the day luxuriating by the pool instead of sulking around the hotel. That's how I became a fan of their attentive service and comfy rooms.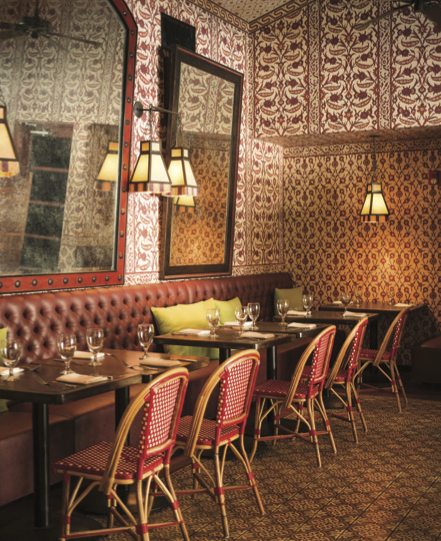 The Colony is affordable—and it's fabulous. A spot-on boho chic vibe dominates the décor in both the restaurant and in the large bungalow-style rooms. A 24-hour heated pool isn't meant to encourage revelers, but to give guests a chance to take a tranquil moonlight swim. A recently renovated spa makes this boutique property all-inclusive, so book a treatment, take a swim, and nap your cares away in a breezy cabana.
"THE PINK DOOR"
1100 EAST SIERRA WAY
You know the saying "If a tree falls in a forest and no one is around to hear it, does it make a sound?" Well, if you visit Palm Springs and don't tweet yourself in front of this famous Pink Door, were you ever even there?
Of course you were. I'll save my feelings about over-sharing online for a later story, but I do think it's worth seeing this Pepto-Bismol-pink door. And the incredible architecture of the neighboring homes are worth a drive-by, too. And, yes…maybe even a snapshot. #pinkdoor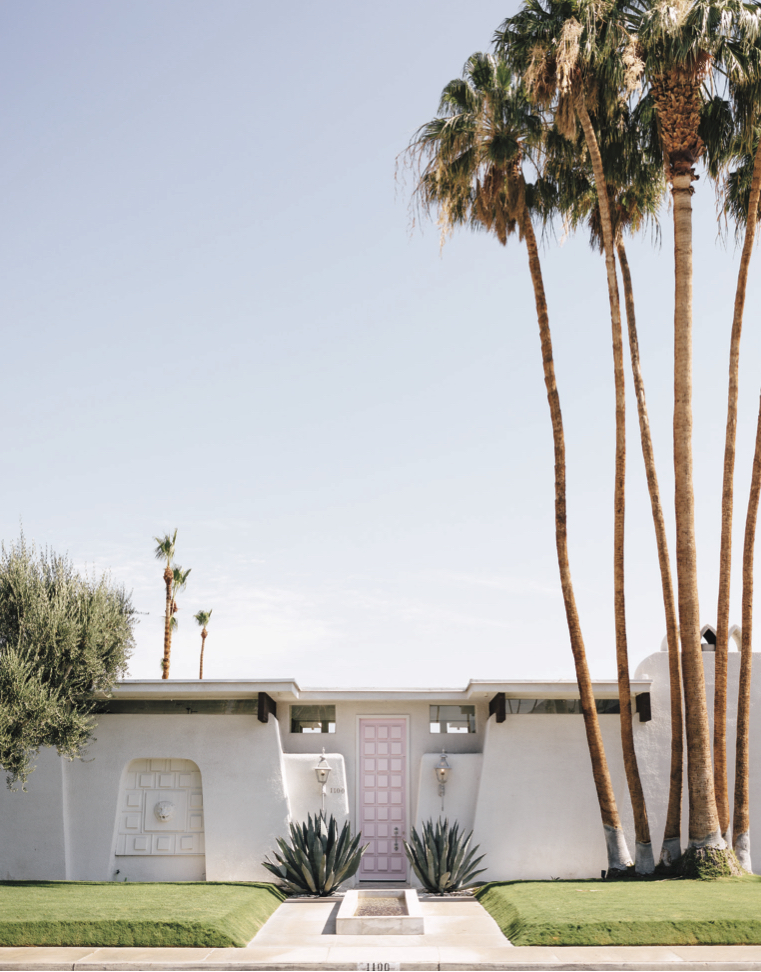 If you visit Palm Springs and don't tweet yourself in front of this famous Pink Door, were you ever even there?
AERIAL TRAMWAY
1 TRAM WAY PSTRAMWAY.COM
Word to the fitness freaks: During the hot months, there aren't a whole lot of options for getting your sweat on outdoors without fear of, well, heatstroke.
One way to beat the heat and hike some trails is to take the Aerial Tramway. A $26 ticket takes you up the world's largest rotating tram car, some 21⁄2 miles along the cliffs of Chino Canyon. The 10-minute ride brings you to significantly cooler temps and breathtaking vistas, along with over 50 miles of hiking trails. And if you're not feeling inclined to work out, dine at one of the two restaurants that perch 8516 feet above Palm Springs.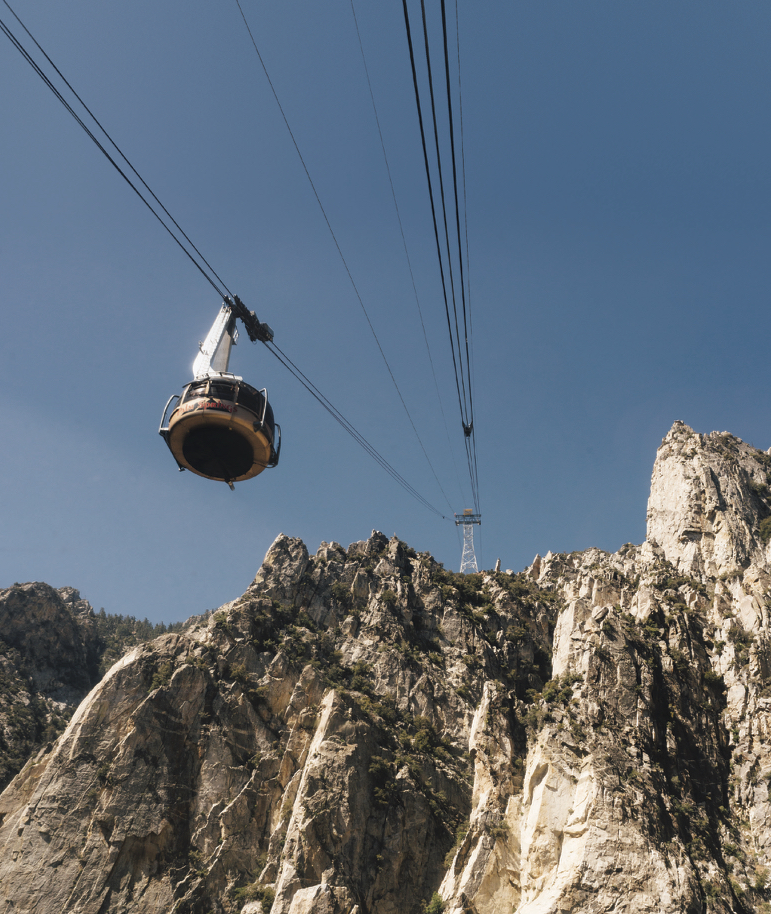 WORKSHOP KITCHEN + BAR
800 N PALM CANYON DRIVE WORKSHOPPALMSPRINGS. COM
In a city known for cool mid-century architecture and old Hollywood glam, Palm Springs once lacked a seriously good restaurant. Fried calamari and greasy burgers? Sure. Refined farm-to-table cuisine? Not so much. Enter chef Michael Beckman, who opened Workshop Kitchen in 2011 to highlight seasonal food harvested from local farms.
Situated in an historic El Paseo building, the interior is industrial, minimalist chic. But the food is anything but simple: Romanesco with whipped goat cheese and local honey and market veggie enchiladas, stuffed with poblanos, roasted peppers, corn, mushrooms and kale and topped with a perfectly fried egg.
If you meet Michael, tell him this Korean-American magazine editor sent you and ask him about his homemade kimchi. He just might give you a taste.
SPARROWS LODGE
1330 EAST PALM CANYON DRIVE SPARROWSLODGE.COM
Stay for the rustic cabins that marry country chic with mid-century modern. And try to get your name on the guest list for the weekend Saturday Supper, where chef Gabriel Woo creates a one-time-only menu served family style for a small number of guests. Tuck into spinach and artichoke salad, coffee encrusted steak with smoked yams and island fresh coconut cake with ice cream. Pair it with a glass of Grenache Syrah and a Spanish Cava. P.S. This place is adults only but pet friendly, so, well, you'll need to explain to your kids why they're staying home and you're taking the dog away for the weekend.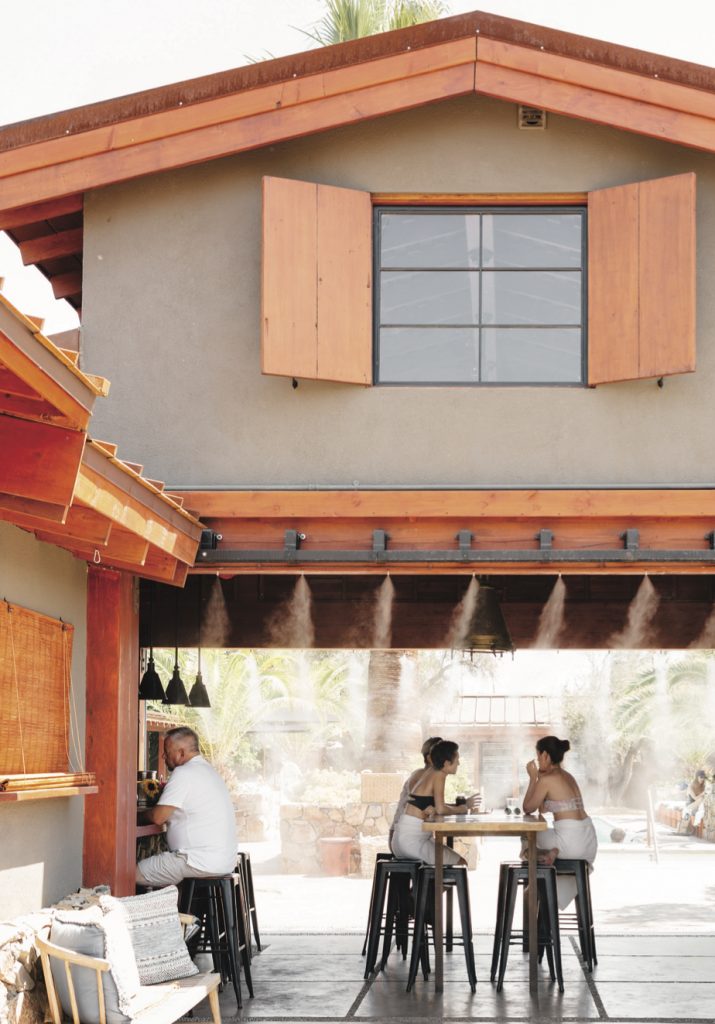 SHOP
A LA MOD
86 NORTH PALM CANYON DRIVE ALAMODPS.COM
FLOW MODERN
768 NORTH PALM CANYON DRIVE FLOWMODERN.COM
BON VIVANT
766 NORTH PALM CANYON DRIVE GMCB.COM/SHOP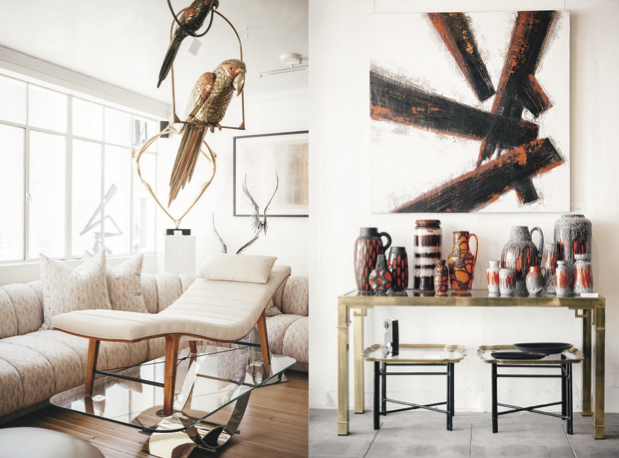 Okay, just park your car near any of these stores because three of the best places to shop in the desert are all literally within walking distance of each other. When you don't feel like devoting an entire afternoon to shopping, set your sights on these three shops.
Start off with a little redecorating at A La Mod. This carefully curated store has some of the best vintage pieces from the 1950s, 60s and 70s ranging from large furniture pieces to wall art. Find a set of chairs or a dining table you can't live without? They ship. And for a little cash and carry, vintage serving ware, ceramics and abstract prints make the perfect housewarming gifts.
Hop on over to Flow Modern, where husband and wife team Andre Boughtwood and Brigitte Lehnert turn their attention to mid-century modern furnishings by the likes of Mastercraft, Steve Chase and Murano. It can be big bucks, but you're getting the real deal here. Jewelry buffs will dig Brigitte's eye for one-of-a-kind artisan pieces made with silver, brass and precious stones. They look like a million bucks but are shockingly affordable. the best part? You can only see and shop for them in person.
And if you love color, you'll adore Bon Vivant. The ever changing collection of vintage glassware and home accessories gives this store a thrill-of-the-hunt atmosphere. I love the technicolor wall of period oversized cups, vases and bowls—and I love even more the wide variety of jewelry for both women and men. The box of vintage tie clips is worth checking out if you want to give the guy in your life a Mad Men makeover.