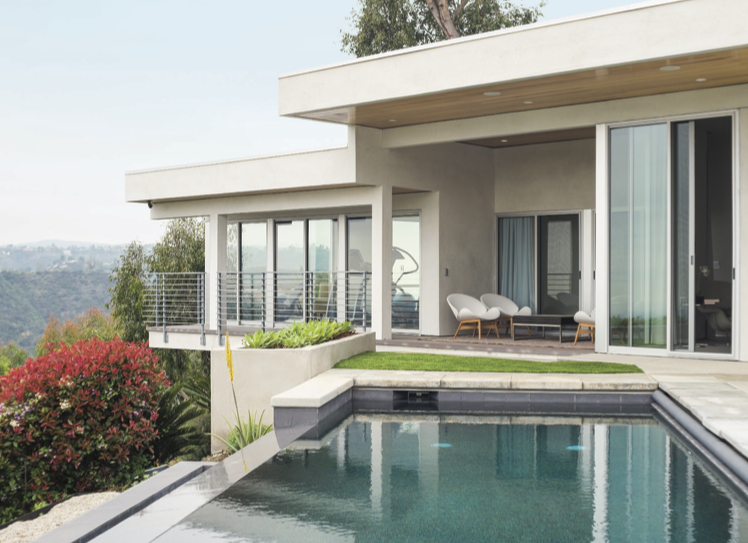 The couple's remodeling journey began with the birth of their first daughter, Layla, in 2005, when the floor plan of their modest mid-century modern home suddenly felt cramped. So they started to tweak the layout, trying to eke out more space for a guest room and a bigger kitchen.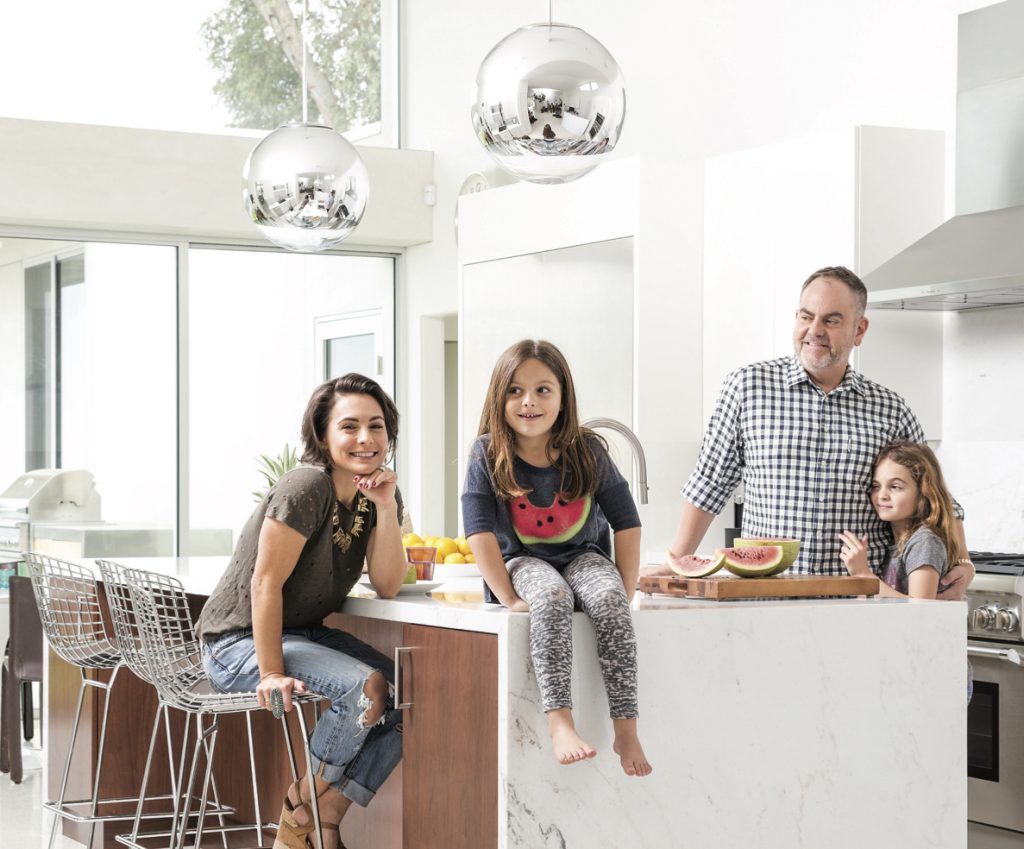 A few years and second daughter Willa later, it became clear to the Schuons that re-calibrations weren't going to cut it. It was time for a reboot. By the time the demolition phase was over, only one wall and part of the garage was left standing. "It would have been much easier and less expensive to buy a new home," says Amanda, co-founder of Truth Be Told, a public relations firm that focuses on luxury goods and lifestyle brands. "But we couldn't bear to leave our perch."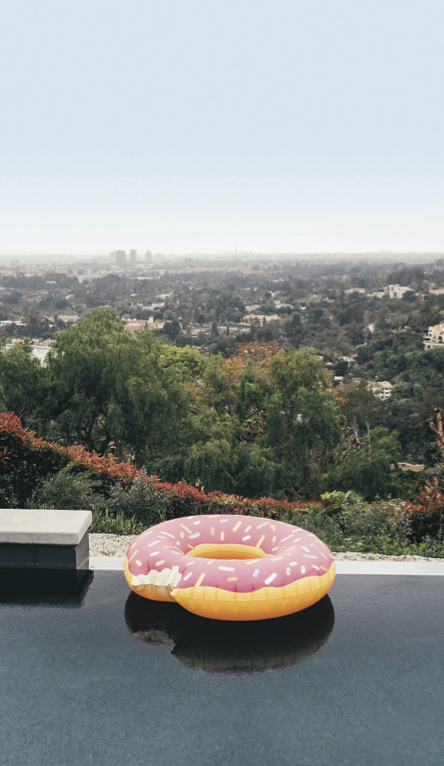 Their perch is a lofty one. The home sits on a bluff above Beverly Hills, with a view so sweeping it makes L.A. look like big sky country. Beyond creating style-conscious spaces that would better accommodate their growing family and their love of entertaining, maximizing that panorama was another factor that went into the planning phase. And though they wanted their home's physical footprint to get bigger, they wanted to shrink their environmental impact.
It was a tall order. So for Amanda, doing a deep dive into the planning was crucial to getting the style and spaces just right. "I joked with my husband that I earned a Ph.D. in design through this process," Amanda says. "I spent six months researching, reading books and magazines, and combing through the big wide world of Pinterest."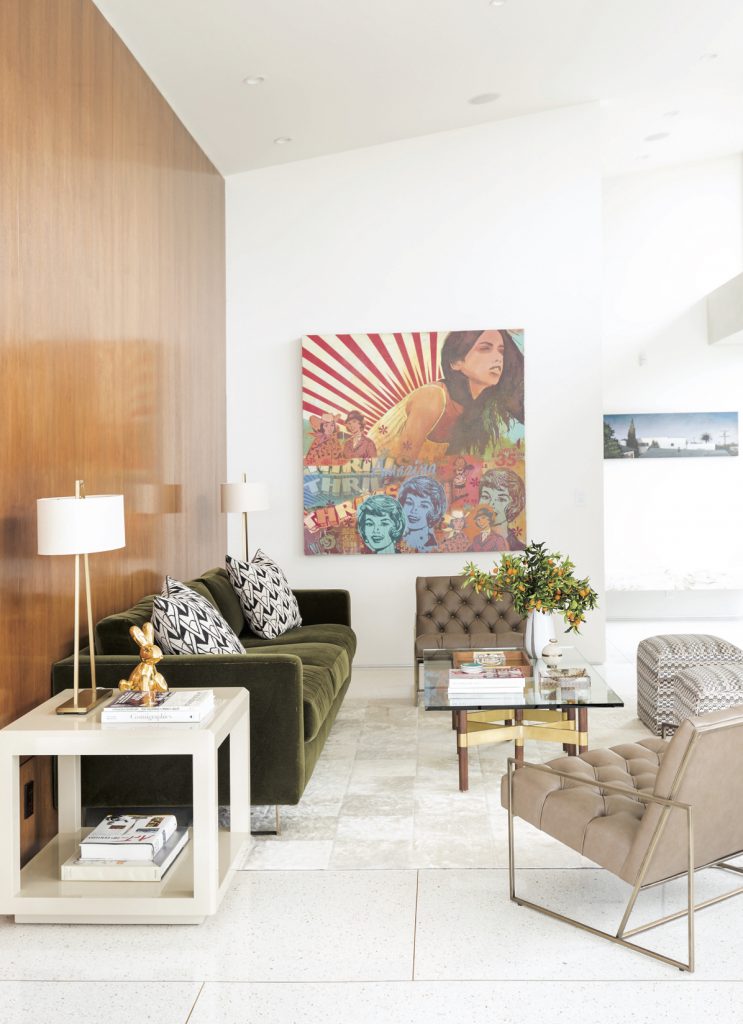 "Our house is full of blood, sweat, and tears—but mostly money." —AMANDA SCHUON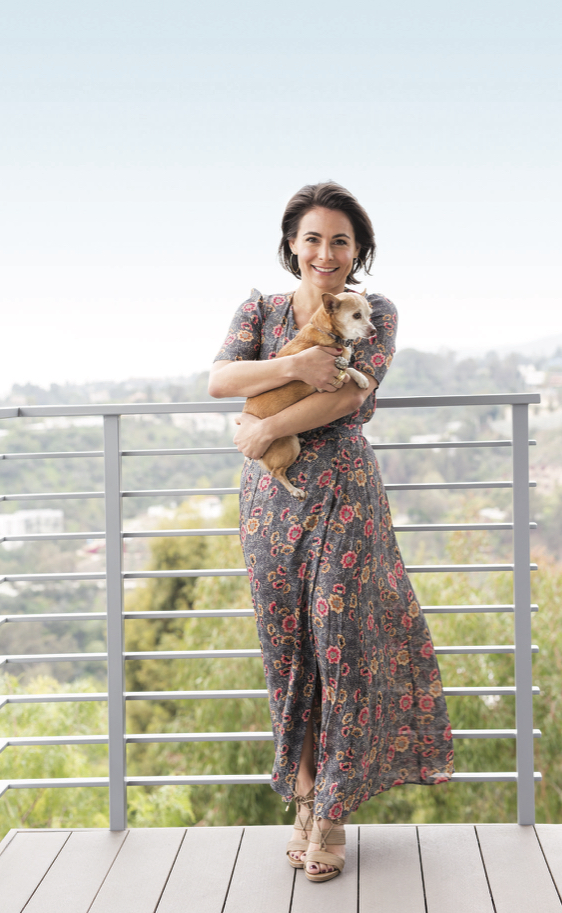 Through the consuming process, Amanda concentrated on how the new spaces should look by identifying what common elements started popping up in the images she flagged. The takeaways: She and Andy, a music media pioneer who helped kick-start MTV, wanted their home to be modern, but not austere. Elegant was good. Precious? Not so much. Light, airy backgrounds were also a must-have for showcasing art they've collected for years. But Amanda also wanted to weave in warm undertones as a counterpoint to the cool contemporary overtones. "Really, my palette is based on my Chihuahua, Pablo," she laughs.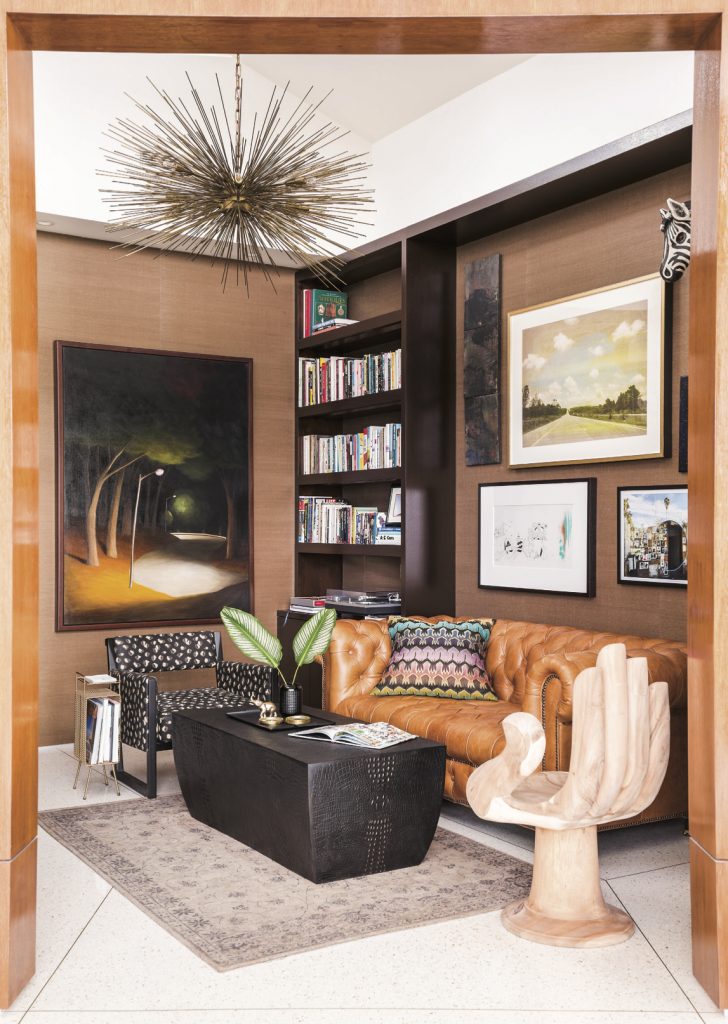 Style was one thing to this working mom and Los Angeles native, substance was another. Air pollution and the second intense drought in her lifetime ("I was scarred by the drought of the 1980s," she says,) convinced Amanda that being more green was a necessity, not an upgrade. To counter L.A.'s notorious air quality and ease her daughter's allergies, the couple included a hospital-grade air filtration system. "The only downfall is that on the rare occasion I light a candle you can't smell it," says Amanda. "On the plus side, when I cook fish you can't smell that either." A solar panel harnesses the California sun to power, among other things, a garage charging station for their electric cars. And to ease water usage, a system captures morning dew and rainwater for use in keeping native, drought-resistant landscaping alive and tamping down the fire danger.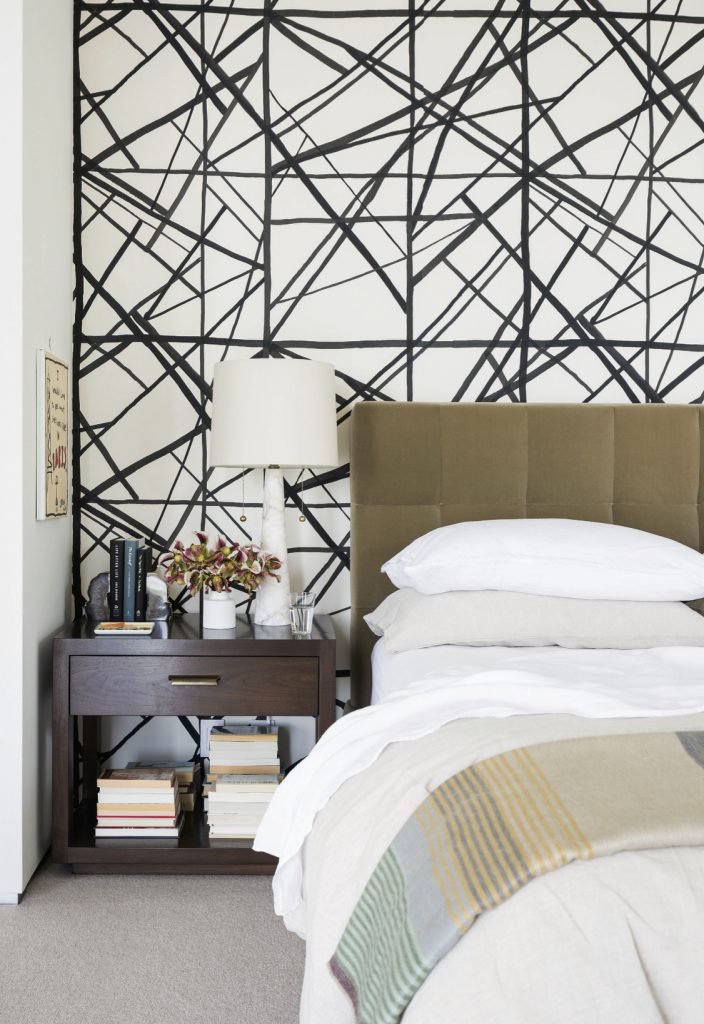 Those elements are behind the scenes, but other eco-conscious choices are also style-conscious ones—starting from the ground up. Clean and elegant terrazzo floors, made from a composite material that includes recycled glass and stone, were scored and inlaid with brass. In a nod to mid-mod style, some walls were clad in wood veneers to create focal point walls and counter the sleek surfaces with warm, er, Chihuahua tones. To avoid off-gassing from synthetic textiles, 100-percent wool area rugs and natural fabrics—from chic mohair and leather upholstery to bed linens— were the answer.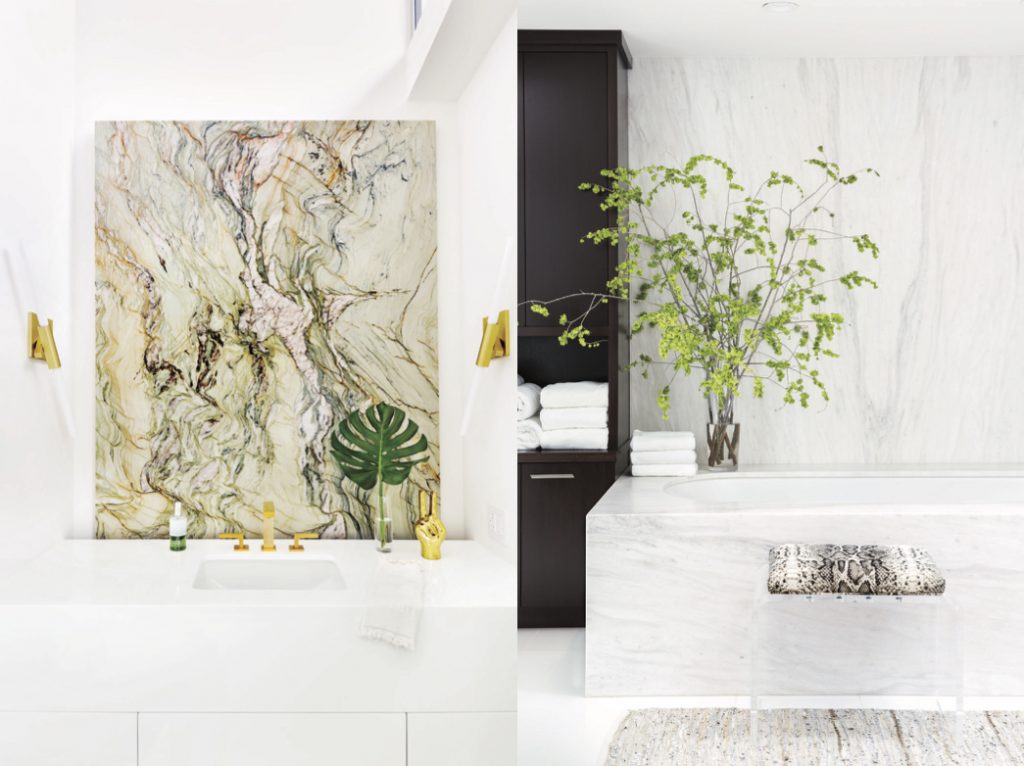 True to the modern design credo, smart choices meant fewer choices. "We had overarching goals for each room," Amanda says. "So we started with those in designing each space." Case in point, for the living room she wanted a "luscious lounging sofa," one that's chic enough for adults and carefree enough for kids. A Lawson-style sofa in hardwearing mohair satisfies both requirements in one superstar piece of furniture that can command a room. Add a few strong supporting players, such as sculptural leather-clad armchairs and accent tables with clean, artful silhouettes and— boom!—room finished.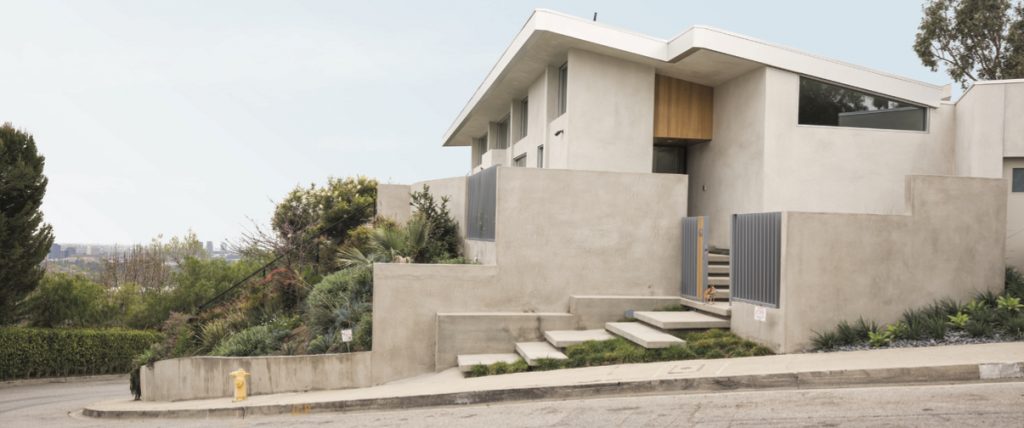 In the almost two years it took to plan and re- build their dream home with the just-right foot-print and fashion, the two never lost sight of the real prize, spaces that function for their family and live up to a high-energy lifestyle that includes busy, get-out-the-door mornings and evenings often spent entertaining. For that, it all boils down to a well-planned kitchen. "Our family does what most modern families do," Amanda says. "We live in the kitchen. It's the beating heart of our home, so that's where it all started."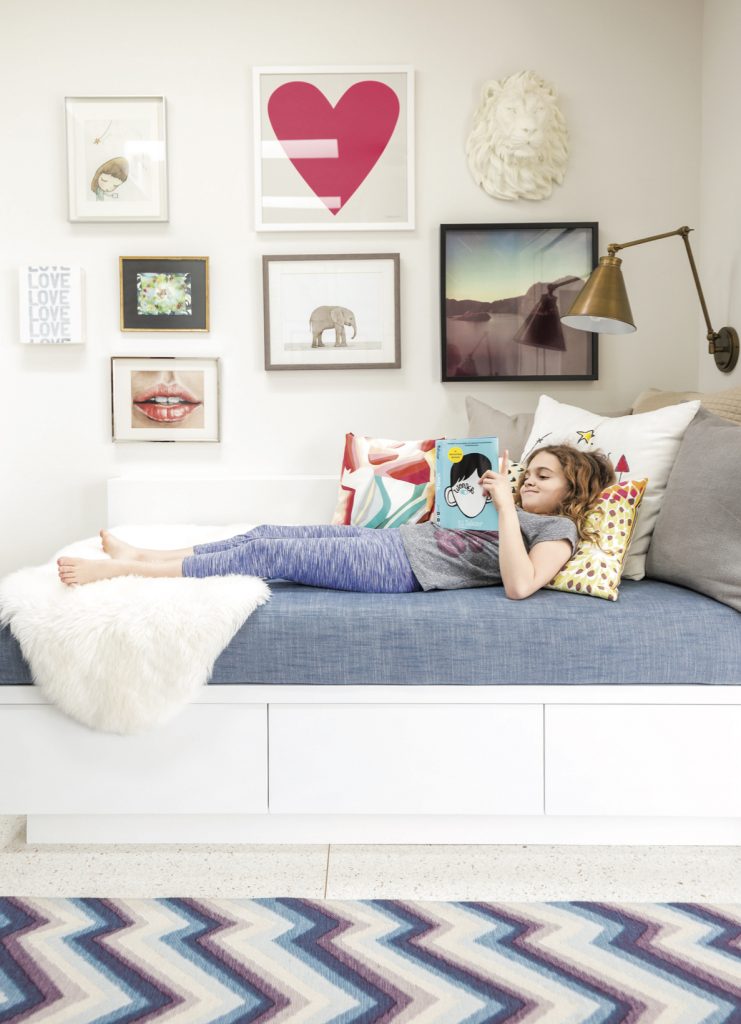 The centerpiece of the space is a large oating island, ready to serve elegant hors d'oeuvres or breakfasts on the fly. It also acts as a visual anchor for the spacious all-in-one room that radiates out to include a living and dining area, plus a wall of windows and sliders that cleared the way to outdoor spaces and that addictive view. "We wanted to invite the outside in," she says. "Not a day goes by that I don't walk into the kitchen and have that view take my breath away."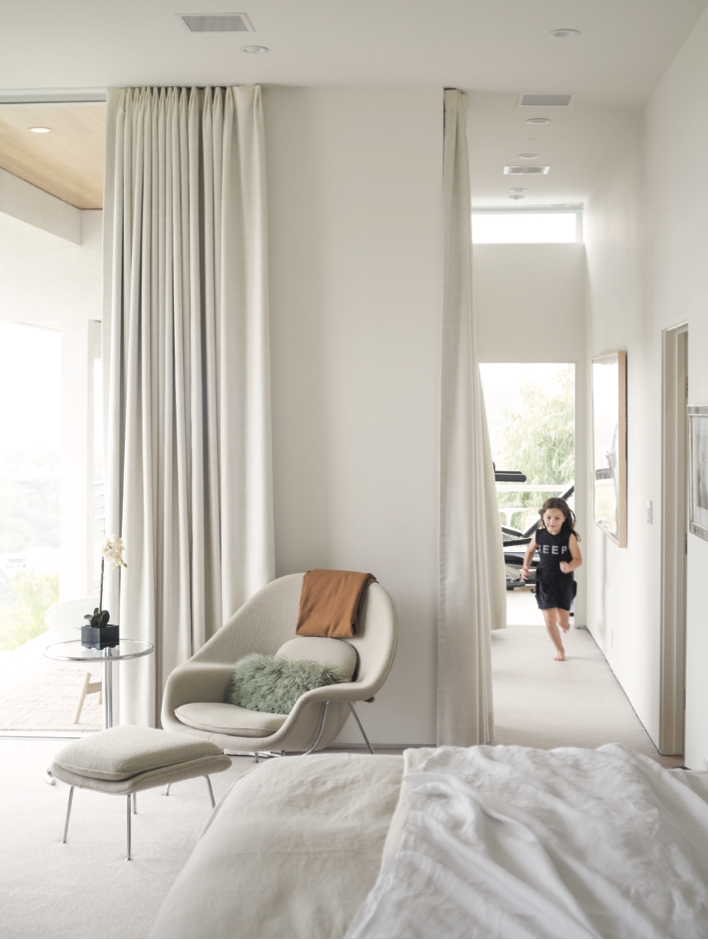 BRING MODERN SUSTAINABILITY HOME WITH THESE NATURALLY, EASY PICKS.