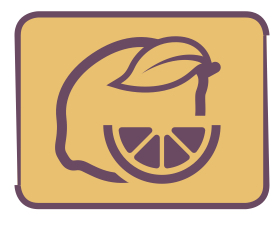 Every day, I pen a syndicated column called "Do Just One Thing" that appears in newspapers across the country. Over the past several years, I've accumulated thousands of tips that not only help people live a little bit greener each day, but are smart ways to cut waste and save money as well. In each issue of this magazine, I'll round up my all-time favorite tips. They're clever, fun, and simple enough that I think you'll Naturally love to try them. –DANNY SEO
A Fresh Idea: Do you need just a little bit of fresh-squeezed lemon juice? Don't waste an entire lemon; instead use this simple toothpick hack. Roll the lemon with the palm of your hand on the countertop. Then prick the lemon once with the toothpick. Now squeeze away. The small hole will allow fresh juice to drain, all without having to cut the lemon open. The lemon will stay fresh longer, so it can still be used the next day.
Go Electric: It may still be warm outside, but here's a plan-ahead tip for the cold winter months: Invest in an electric snowblower. New electric snowblowers utilize rechargeable batteries that power the mechanisms inside. There's no gas tank to fill and no greenhouse emissions released when it's in use. This is also the perfect solution for small-scale snow removal. Of course, the greenest snow-removal system is a shovel and broom—but if you need a snowblower, go electric.
SPF-abulous: Too much fun in the sun on the waning days of summer? To help soothe sunburn naturally, look no further than your own refrigerator. The antibacterial properties in yogurt help heal burned skin, and its cool temperature provides relief as well. It's simple to use—just spread plain yogurt on sunburned skin and let it do its magic for about 10 minutes. Then rinse it off to reveal more moisturized, less inflamed skin. You can add a little soothing chamomile oil, too.
Natural Artist: Need a rainy day crafting idea that uses items you
already have? Reach into your spice drawer for colorful spices to make DIY all-natural watercolors. Deep colors work best, such as nutmeg, paprika, turmeric, cinnamon, and Chinese Five Spice. Just dilute the spices with a little warm water (to help make the mix less grainy) and paint away. Since it's totally non-toxic, these watercolors are safe to use when crafting with small kids.
Sticky Situation: Petroleum jelly is a byproduct of the oil refinery industry and is often called on for a myriad of uses in personal care. While the jury is out regarding whether it is safe to use, if you have a jar there are other uses for it, too. One easy tip is to dab the jelly at the opening of a glue bottle before you put the cap back on. It'll create a lubricated surface that prevents the cap from sticking, so you can open it easily the next time you need glue. This tip also works great on nail polish bottles, too.