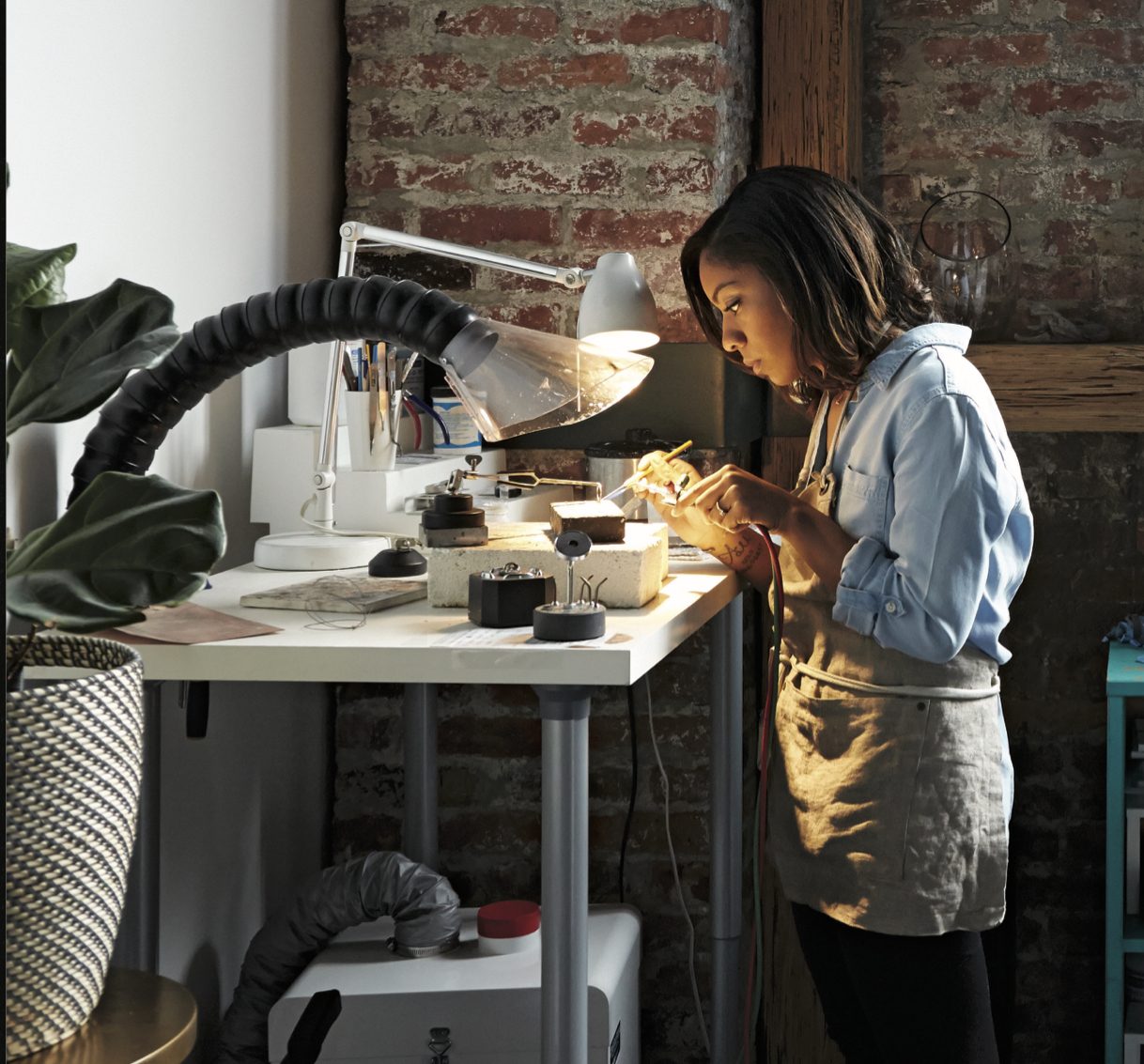 VALERIE NETHERY HAS been a "rock hound" ever since she was in the single digits, trekking after her mom on hikes where it seems no stone was left unturned. "She helped me collect rocks when I was only 7 or 8 years old," says Valerie, "pointing out the different characteristics that made them unique or valuable. We were always on the hunt for really cool specimens."
These days however the rocks Valerie hunts for are primarily the precious kind, all polished up and ready to bedazzle the jewelry she designs to mark special occasions—and that she engi- neers to last a lifetime. "I try to make simple, elegant jewelry that also has structure," she says of the jewelry she markets under the name LilyEmme. "Pieces that are delicate but still strong. And I never sacrifice quality when it comes to the materials that go into each piece."
Valerie's interest in jewelry was sparked when she was well on her way to a degree in environmental science from the University of Washington. She signed up for a metal working class as a break from all the science coursework, which she found "intense and really hard."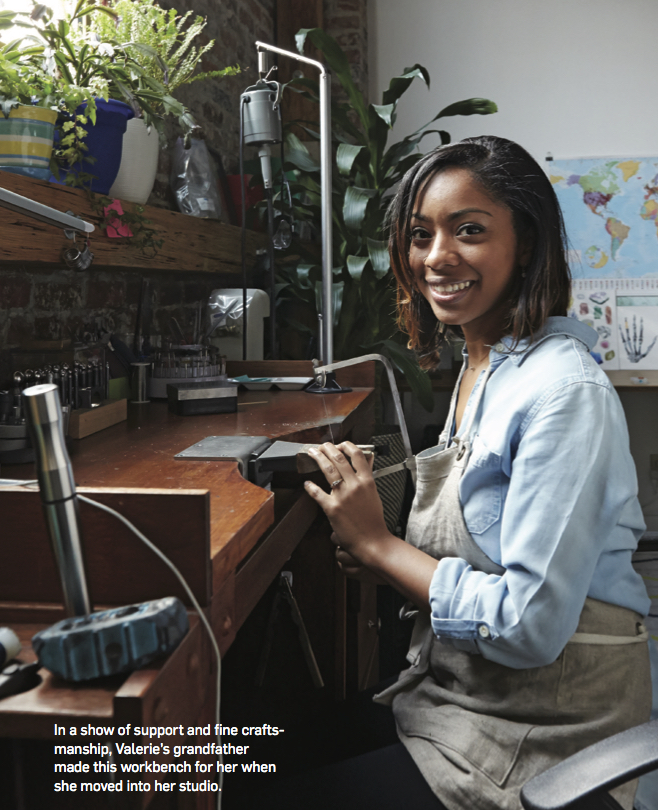 Lucky for us, she's found a way to meld her love of conservation with her passion for making exquisite bling. Every piece cast is made from recycled gold and studded with lab-grown stones or stones certi ed to be conflict-free. "My studies are very much still with me in that way," says Valerie. "I've seen large-scale mining and it really ravages the earth. Jewelry is beautiful but there often isn't a pretty back story."
Valerie showed us around her lofty Seattle studio, housed in an old brick building where ovens were once manufactured. Now it's been remodeled into a co-op space where creative types and nonprofits can cook up their own thing. The jewelry maker moved into the building shortly after she left a stable life in the marine insurance industry to follow the rockier route that her heart chose for her. "I found myself sitting in my cubicle going through the paces, but thinking about making jewelry all day long," says Valerie, who has sold pieces in her Etsy shop since 2009.
In 2014, she made the leap to full-time artist after she retooled her business to focus on fine jewelry pieces and the bridal market. There she found her signature look—minimalist designs that find a fresh timelessness by straddling the fine line between classic and contemporary. After all, she says, "These are pieces that people are going to be looking at forever."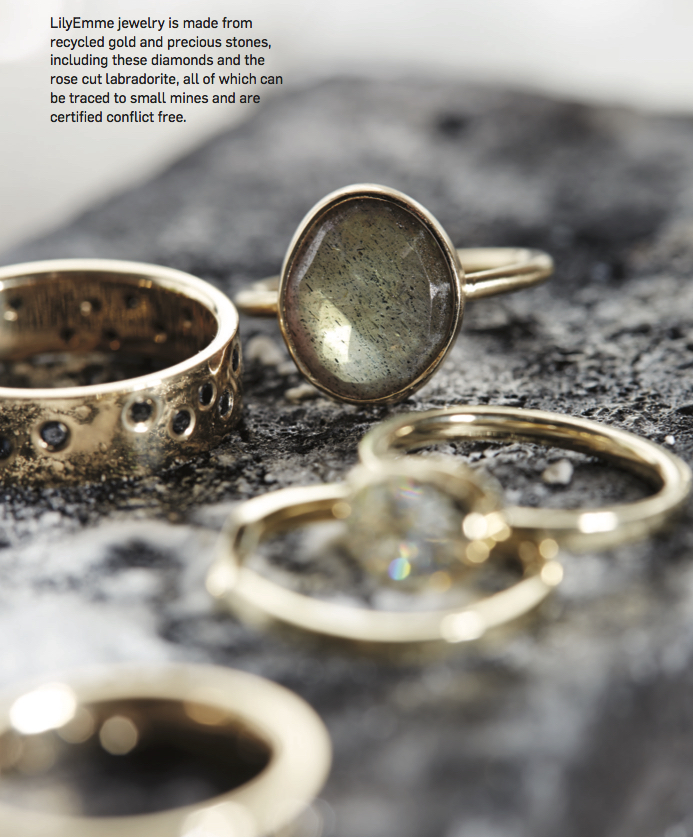 Find Valerie's rings, bracelets, earrings and necklaces at lilyemmejewelry.com or check out her Etsy shop.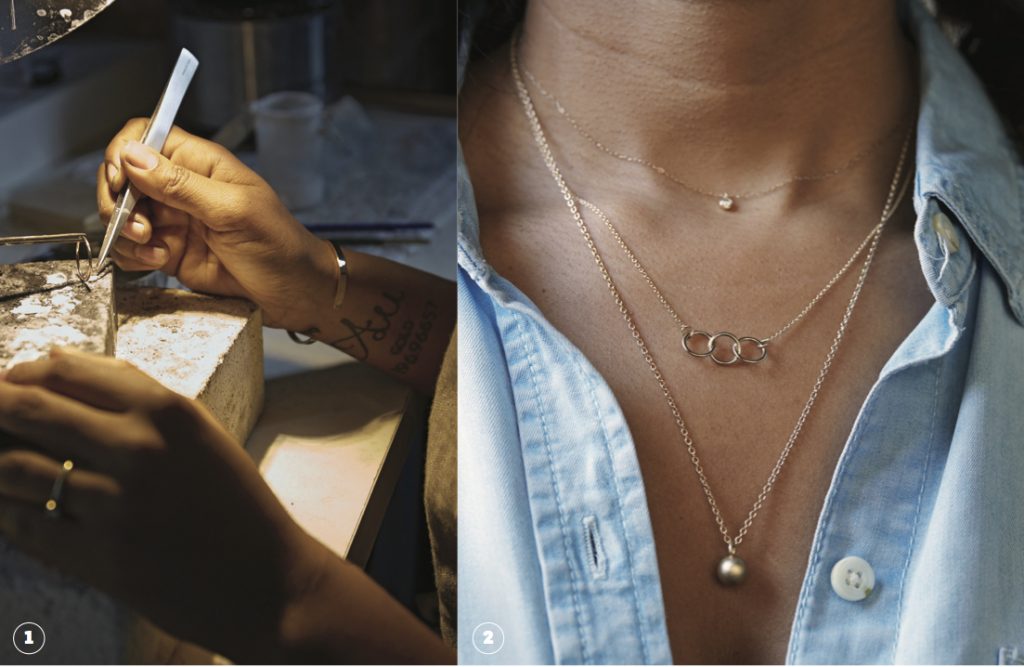 1) Valerie has something inspiring up her sleeve—a tattoo that depicts the atomic symbol for gold. She had it done on her first week as a full-time jewelry maker.
2) Threaded onto delicate gold chains, LilyEmme pendants are understated but symbolic—even if the symbolism gets personal. The "wrecking ball" pendant was designed for her husband, a big fan of Miley Cyrus.

3) Valerie named her business after her little sister, born to her parents when Valerie was 20 years old. "I wanted to name the business after something that is important to me and will be forever," she says.
4) Valerie designs jewelry that is both fresh and classic, such as this emerald-cut and pavé diamond engagement ring.
5) With its constellation of tiny sparklers, this teardrop pendant gets notice despite its delicate dimensions.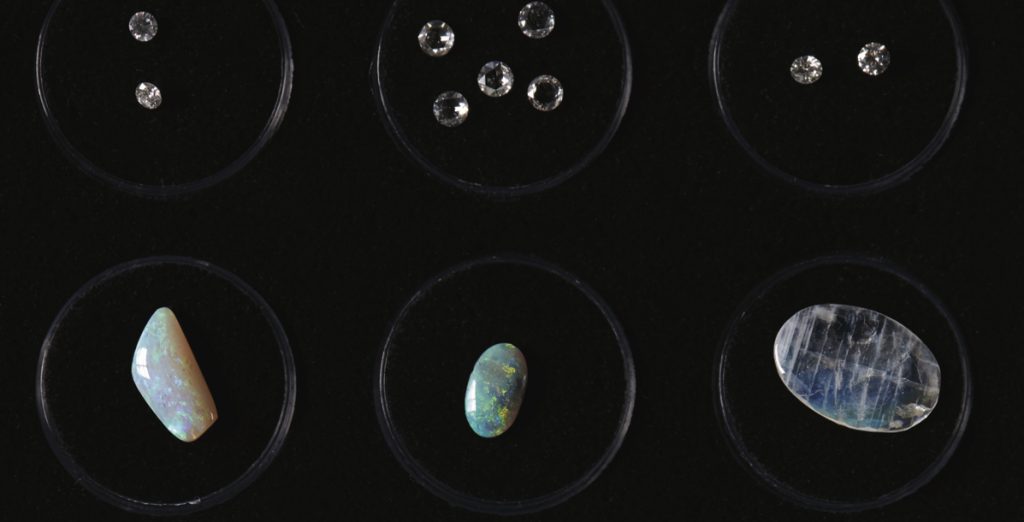 SHOULD YOU QUIT YOUR DAY JOB?
VALERIE NETHERY HAS JUST ONE REGRET ABOUT LEAVING A STEADY PAYCHECK TO STRIKE GOLD ON HER OWN: SHE DIDN'T STOP WORRYING ABOUT IT AND START DOING IT SOONER. HERE'S HER ADVICE FOR MAKING THE LEAP.
*Crunch the numbers to determine how much you realistically would have to earn to cover all expenses. Have enough funds saved up to see you through at least two months of potential lean times.
*Build up inventory so that you can show people your work—and that you are a viable business. If people visit your shop or site and see only a few things, they won't stick around.
*Seek buy-in from family by creating a viable business plan and sharing your passion to ensure you've got their support if needed. "Knowing my husband had my back no matter what the outcome made the leap so much easier," Valerie says.