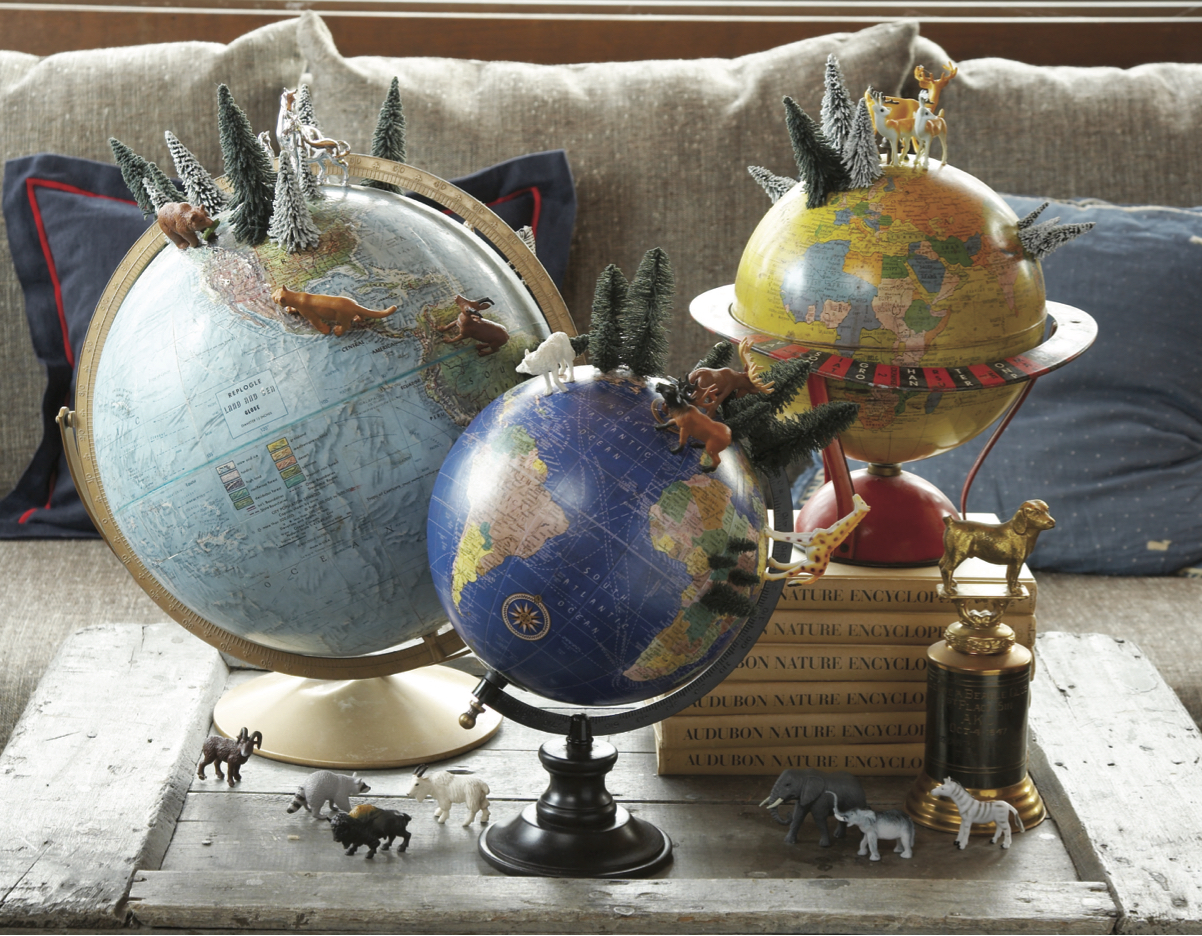 3D GLOBES
UPCYCLE IT: Give old globes artistic flair by making a quick trip to the crafts store—or your own collectibles cache. Pick up miniature trees, animals and other items normally used in dioramas or dollhouses. Attach the minis to the globe with strong adhesive to affix them permanently, or use hot glue for a temporary craft exploration. Note how we put the animals in the right geographic spot!
CERAMIC TIERED TRAYS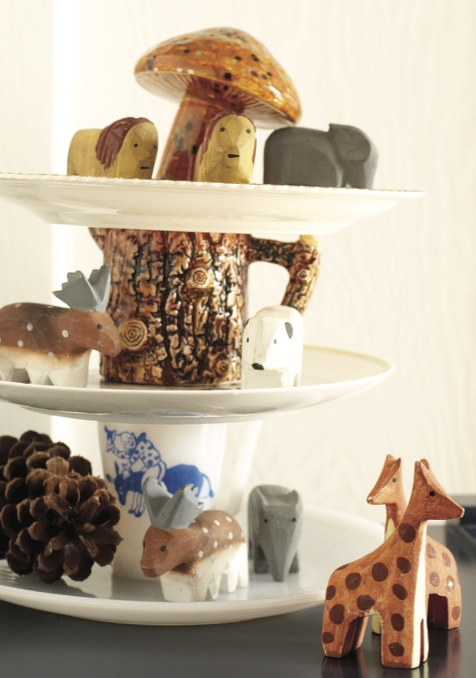 UPCYCLE IT: Raid the basement or thrift store for mismatched ceramic plates, cups and gurines to make a fun and functional tiered tray. It's a cinch to make: Just stack 'em up and use a very strong adhesive to attach the pieces together (we used E6000 glue). Squeeze glue along the bottom and top of the cups and center the plates. Let the glue set for 24 hours before using.
FLOWER POWER NECKLACES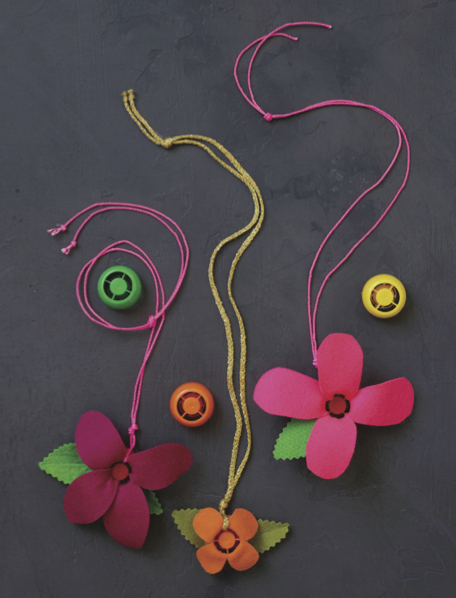 UPCYCLE IT: Pro-crafter Jodi Levine came up with this rainy day craft project using the plastic caps from Plum Organics squeezable baby food pouches. Save the caps and use hot glue to add felt petals to the inside of the cap. Attach with a colorful string to make an instant necklace.
PERSONALITY BOTTLES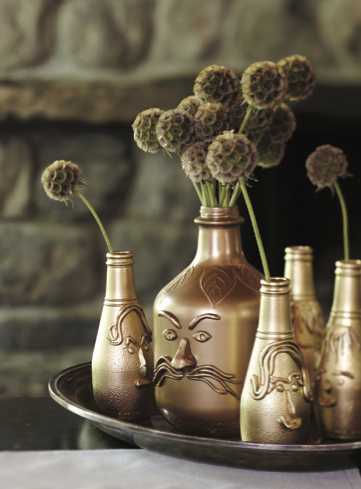 UPCYCLE IT: Fish out glass bottles from your recycling bin and turn them into these Jonathan Adler-inspired vases. Use Sculpey oven-bake clay to mold faces right onto the bottles. The clay doesn't dry out, so you can take your time to get the perfect happy, sad or outright goofy face. Bake in the oven according to package instructions to set the clay, then paint with a metallic paint (we used Valspar brilliant metals paint).
BOHO TASSEL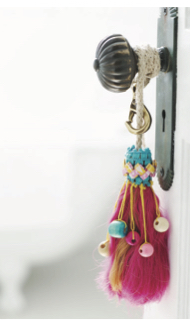 UPCYCLE IT: Where we see old toys, Project Kid author Amanda Kingloff sees a decorative tassel. The surpising hero material here is from an old doll. Kingloff chopped off the hair from a Bratz doll and added rope, a hardware- store clip and beads to make this very grown-up tassel. The process may be a wee bit morbid, but the end result is marvelous.