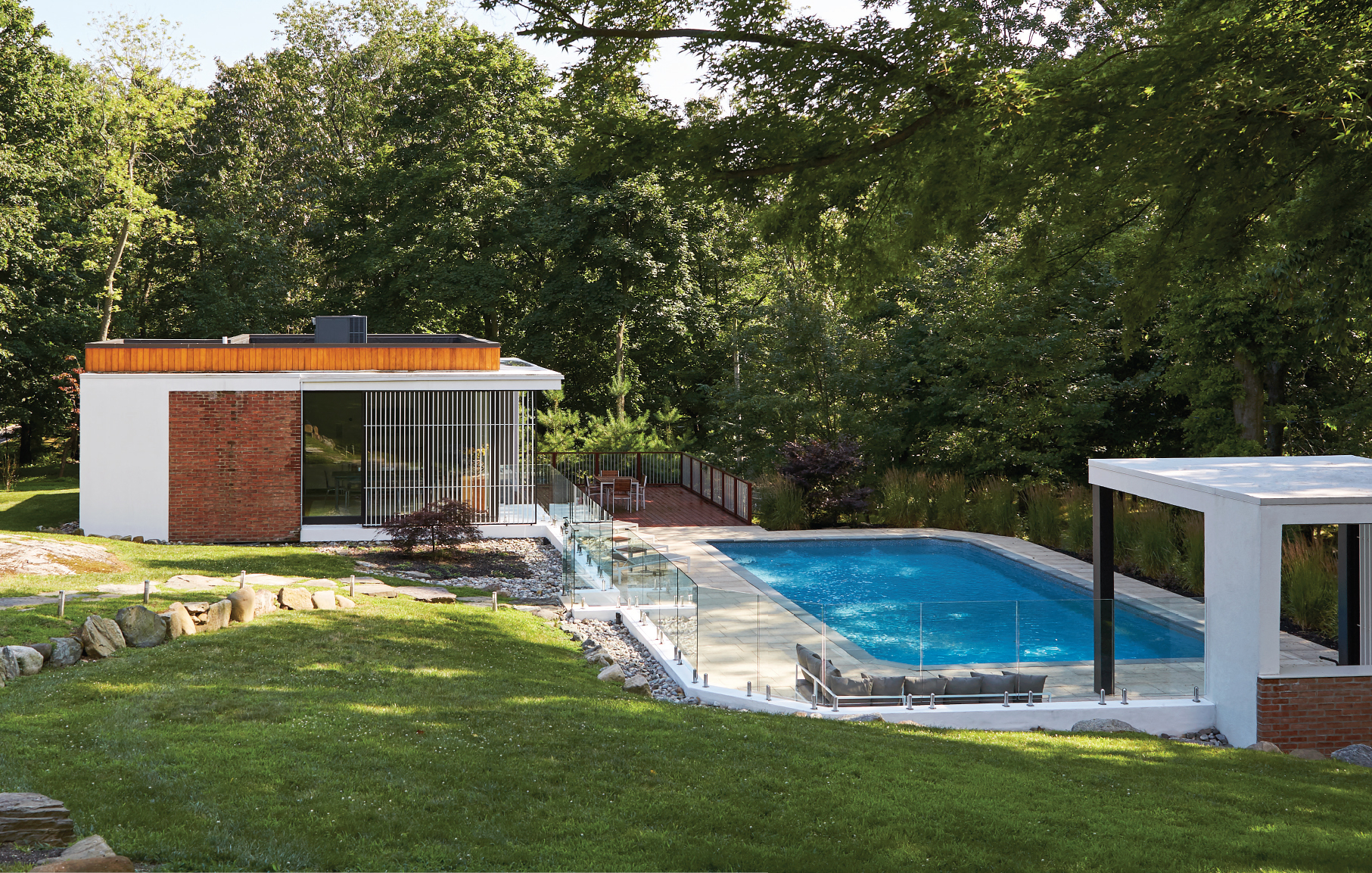 "AND THE TREE WAS HAPPY."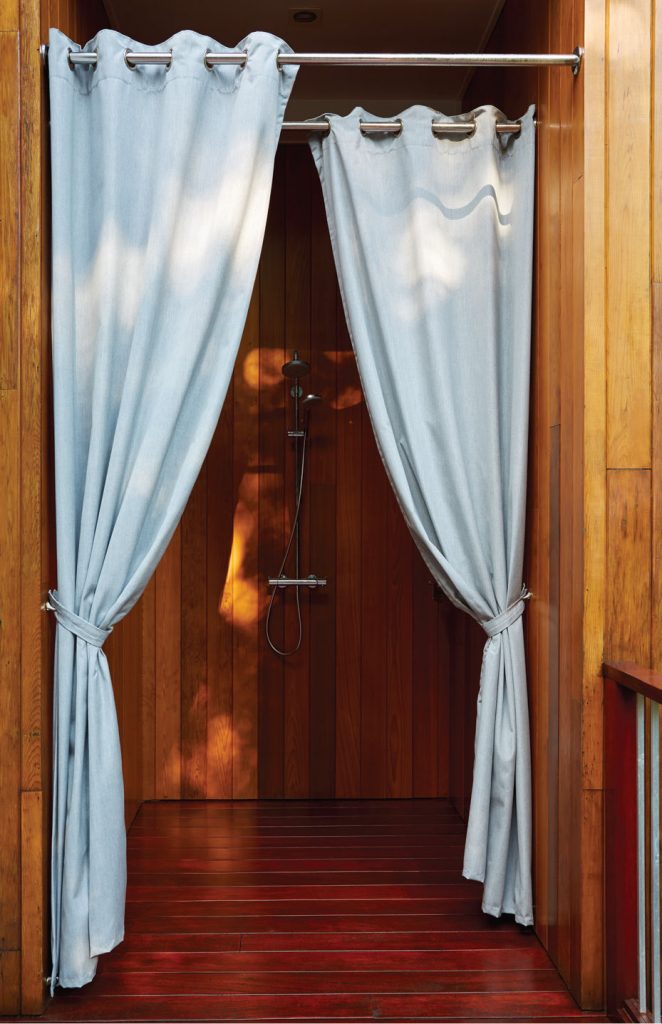 You might find yourself uttering this familiar phrase by famed poet Shel Silverstein while standing on the lawn of Mary and David Leach's home in Irvington, New York. There, on the couple's 1.5-acre property, stands a tall Japanese maple with bonsai-like branches that stretch in all directions and leaves so green you almost want to douse them in vinaigrette and eat them. "We think it's about 150-years old," says David, an artist and photographer. Indeed, the tree came before the house, which was originally built in 1952 by the famed sculptor and sometimes architect Tony Smith.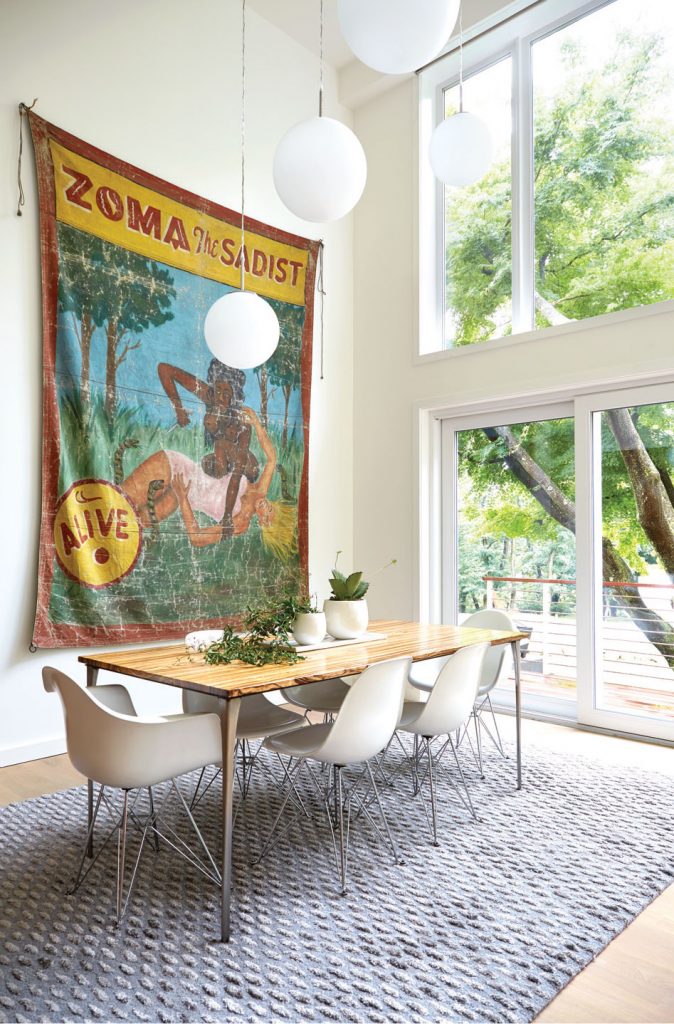 David and Mary, the chief marketing officer of the Movado Group, purchased the home in 2012 almost on a whim. At the time, the pair were living in Tribeca with their two sons, Wyatt, 25, and Paris, 26. Mary, who religiously reads the New York Times's real-estate section, saw another house listed and remarked that it "looked like it was at least two hours outside the city," which piqued her interest enough to dig a bit further online. She then landed on this beauty only to discover how close it was to Manhattan. "When there's no traffic, it's 35 minutes!" she says. "We decided to just go and check it out for something fun to do without ever having an intention of moving here. But we really fell in love." For the first two years, they used it as a country house. With only two small bedrooms, a tiny kitchen, and a pool, it was perfect for a weekend escape. "It's so private and you can't see the neighbors," says David. "It felt very not-suburban to us. That was never our sensibility."
But eventually, nature truly called and in 2014 they left behind the city for good. First, they built a pool house complete with two showers (one outdoor), a lounge area, kitchenette, and a glorious sundeck. The pair lived there during their most recent addition, which took over two years to complete. For this expansion, they had two primary goals: "We wanted it to be open," says Mary. "And we did not want the Japanese maple to be harmed."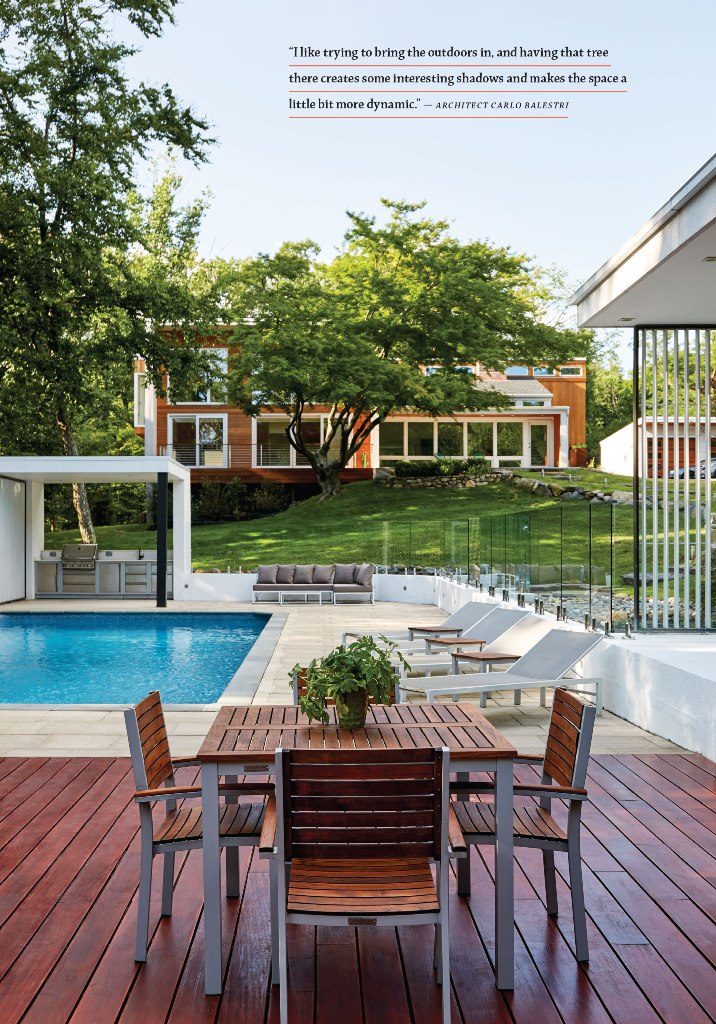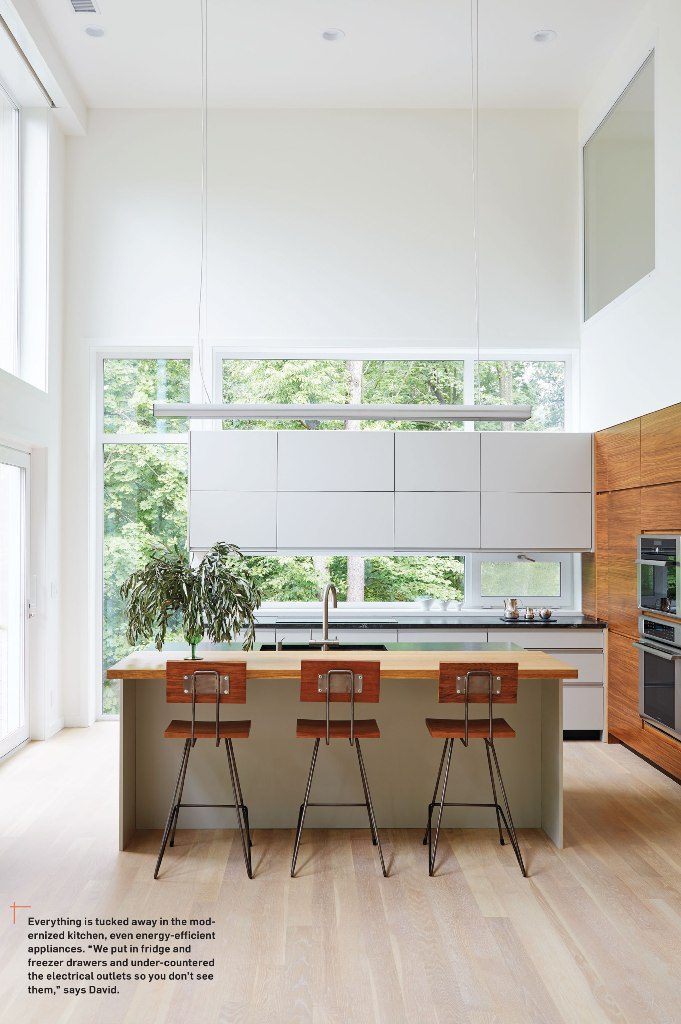 ""Mary lives her life with an elegant modern aesthetic that is, at once, both calming and inspiring." —ACTRESS KERRY WASHINGTON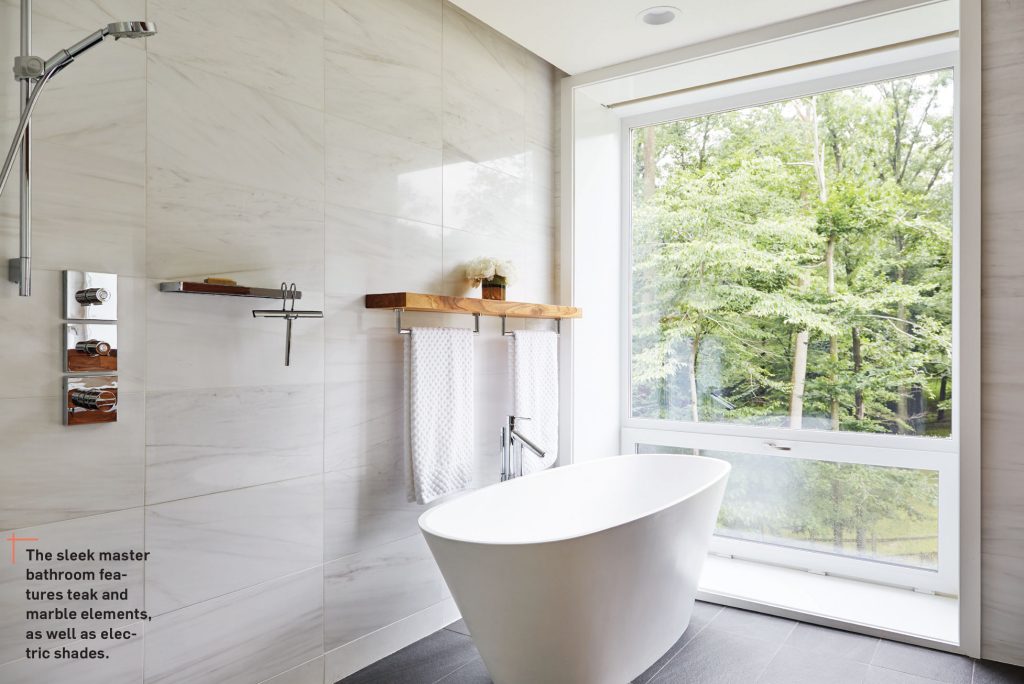 Architect Carlo Balestri, who's previously worked with Richard Meir, took on the job of adding to Smith's original mid-century modern design. "The existing structure had an interesting history and we didn't want to blow that away," says Balestri. "The design choice was to create a complementary massing. We didn't just extend the house in its original form, but we created this new structure onto the side of it." The plan was to simplify the interior design by making it useful and energy efficient, and to play with the natural surroundings. "I like trying to bring the outdoors in, and having that tree there creates some interesting shadows and makes the space a little bit more dynamic," says Balestri.
That's why the kitchen and dining area, which looks immediately out onto the tree and the sloped yard below, has giant triple-paned windows from Lithuania. There's also a mixture of different woods like walnut, oak, and zebrawood, which the couple found at a nearby lumberyard and then had fashioned into a dining table. Above it hangs a 10-by-7 foot canvas circus poster of "Zoma the Sadist."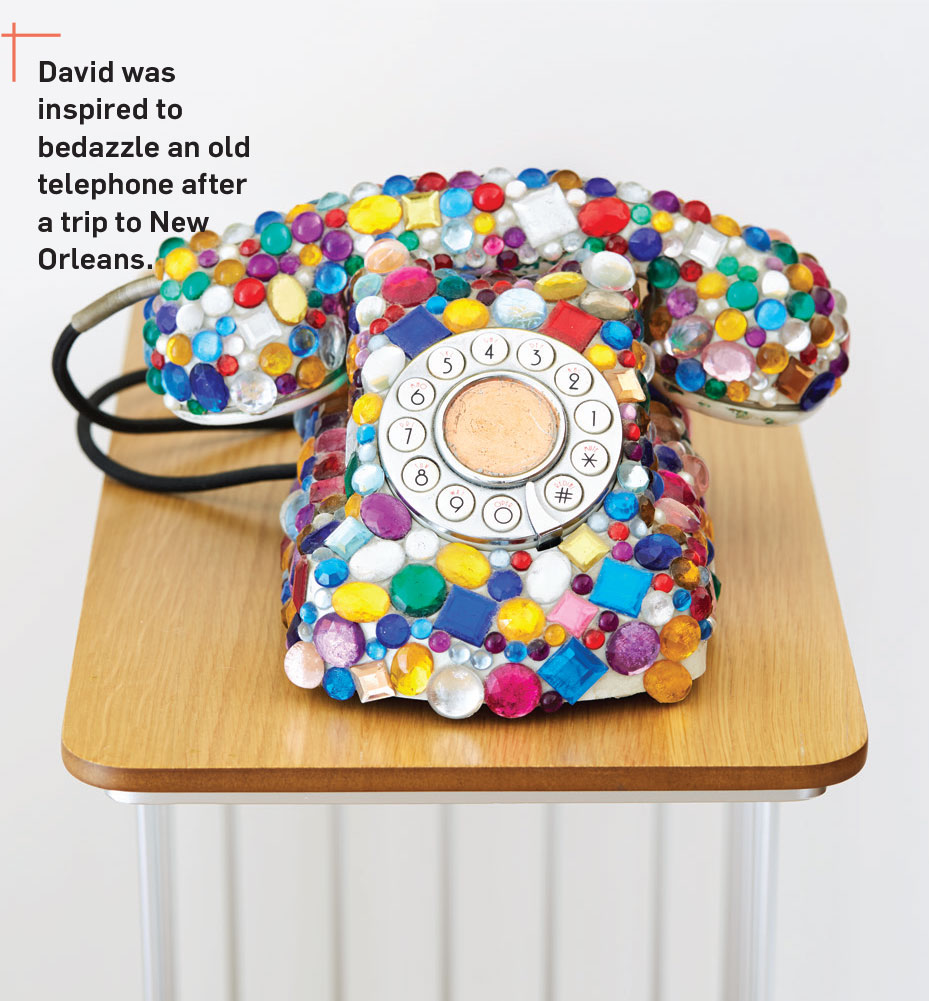 Zoma is in good company when it comes to their other decorative art, from David's own photographs— including a signed Aretha Franklin print—to a bedazzled old telephone.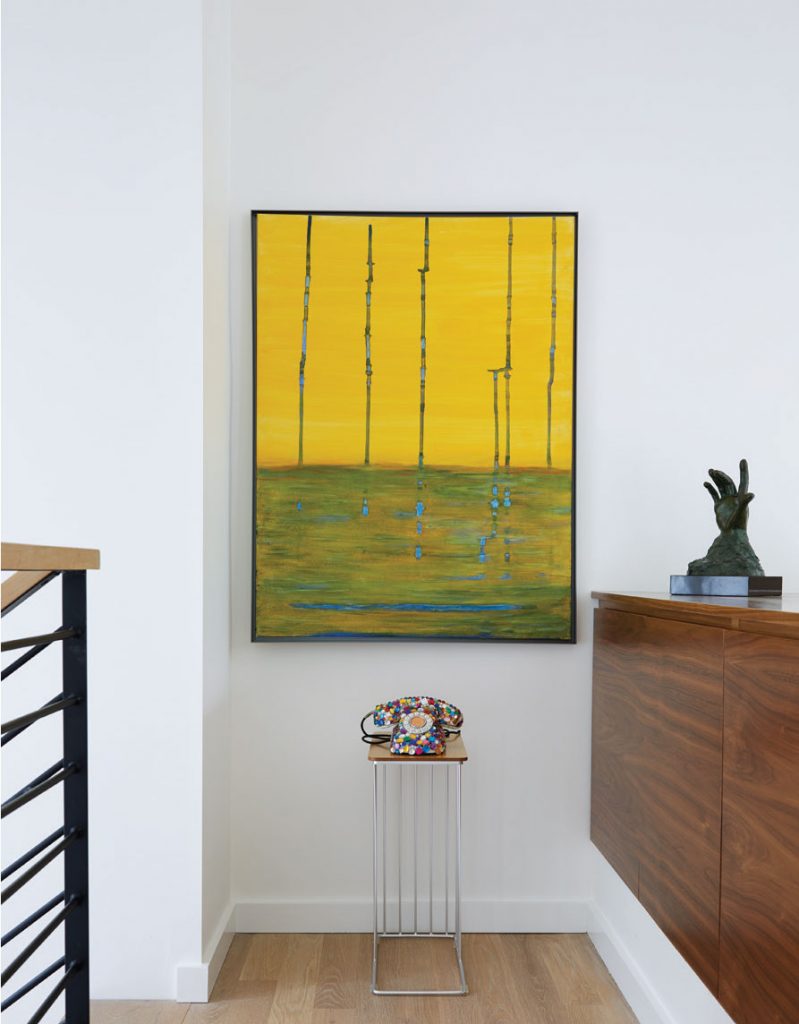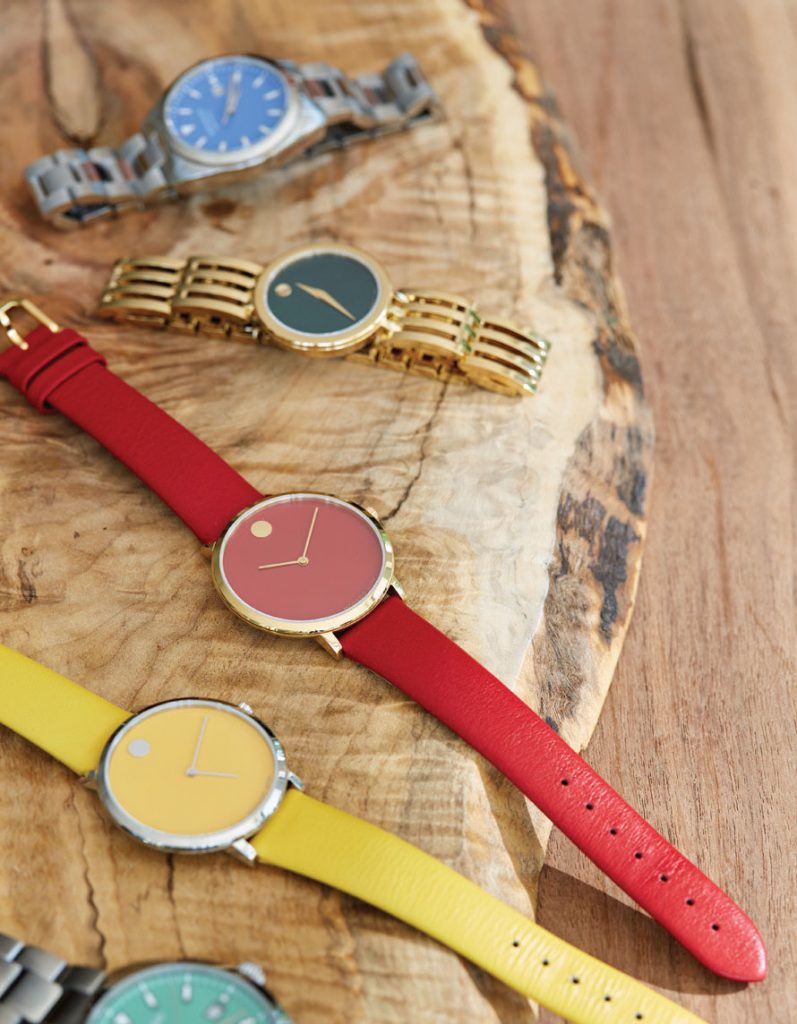 [From top left] The home is filled with David's artwork, such as the abstract painting and hand sculpture; Mary's collection of Movado watches includes models from the Heritage Series, Movado NGH, and Movado Esperanza; The couple found this white Conran couch, which they keep in the pool house, at JC Penney for a whopping $765 thanks to a tip from Danny Seo himself; Mary and David Leach, who both love to collect eyewear, on the deck of their home.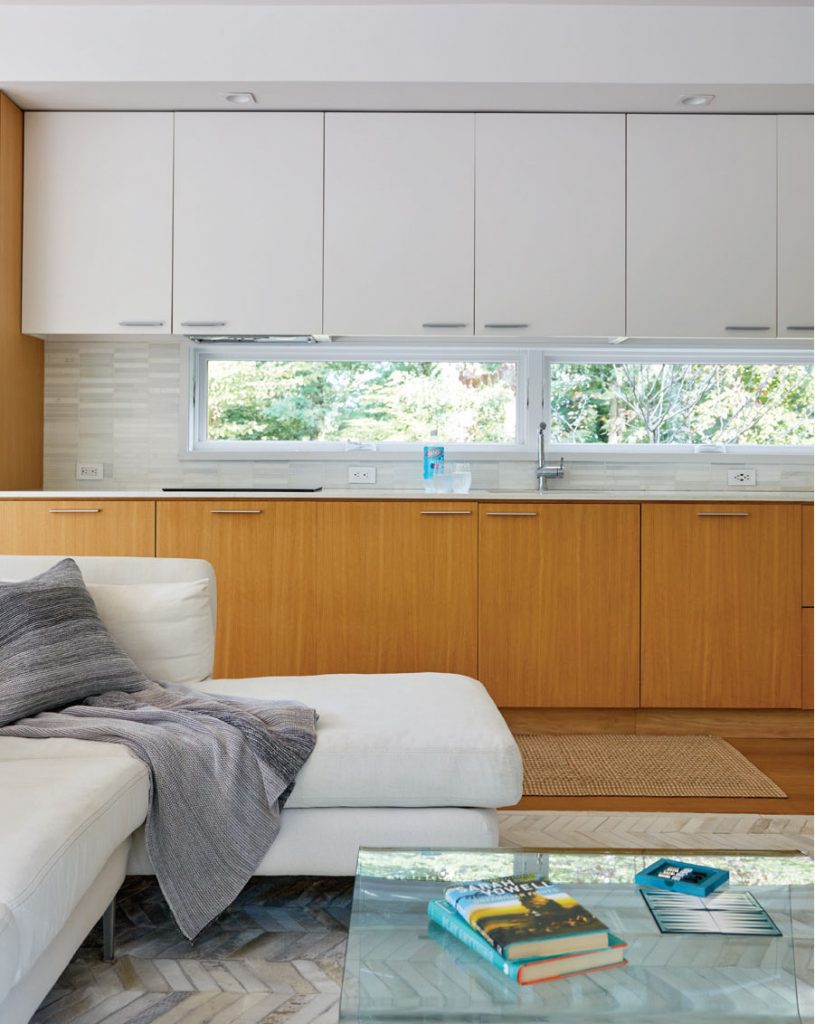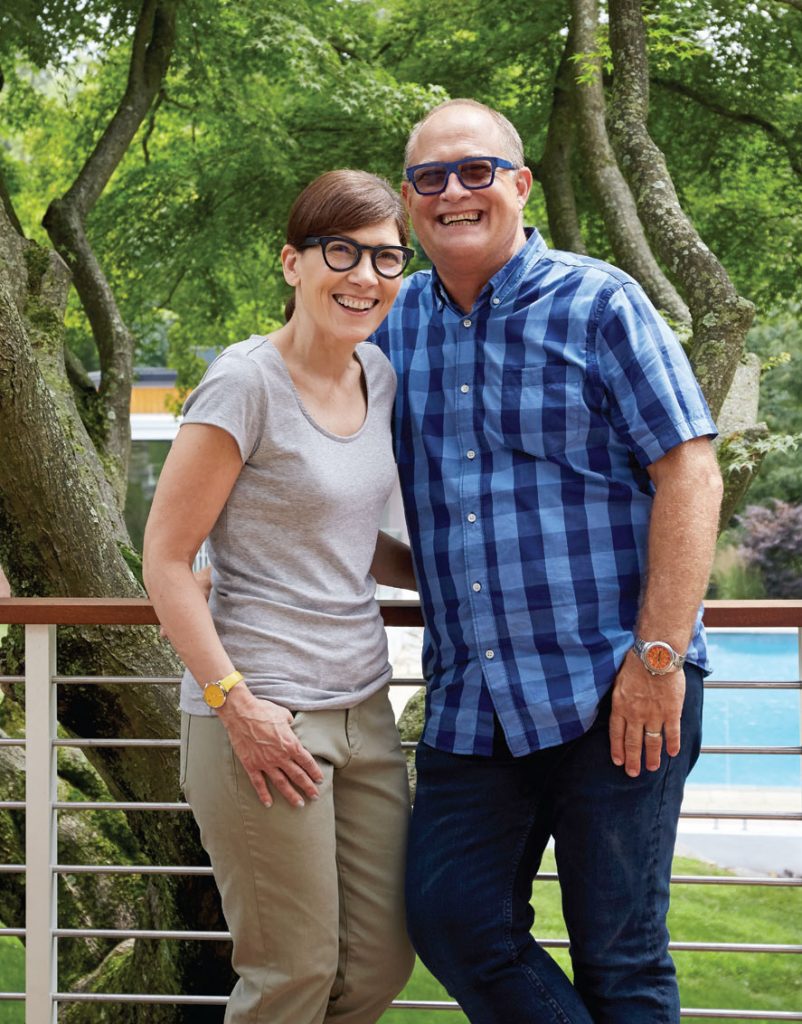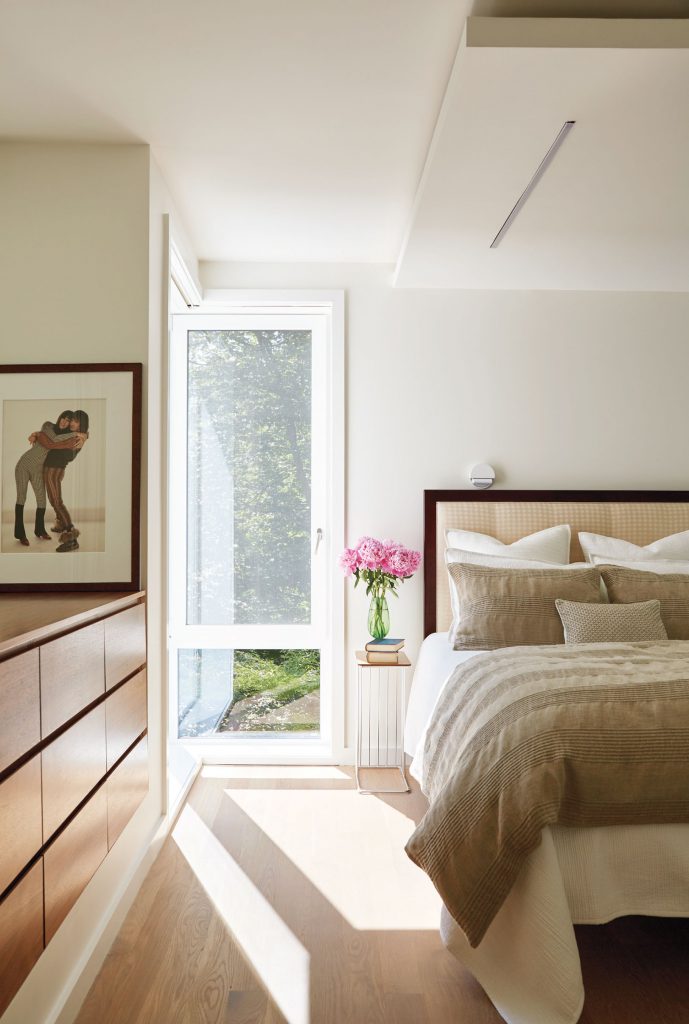 The master suite is perhaps the renovation's pièce de résistance as it cantilevers out from the rest of the house, giving the impression that one is suspended amid the forest. "When you wake up and look out the window you see the trees and birds," says Balestri of this design element. "Wow." It's no wonder Mary takes her coffee in bed before heading out on one of her daily morning walks and starting her day at Movado, the watchmaking company where she's worked for nearly 20 years. Actress Kerry Washington, Movado brand ambassador and longtime friend, says, "Mary lives her life with an elegant modern aesthetic that is, at once, both calming and inspiring." It seems that out in Irvington, where the air is fresh and the living is easy, trees aren't the only happy beings.