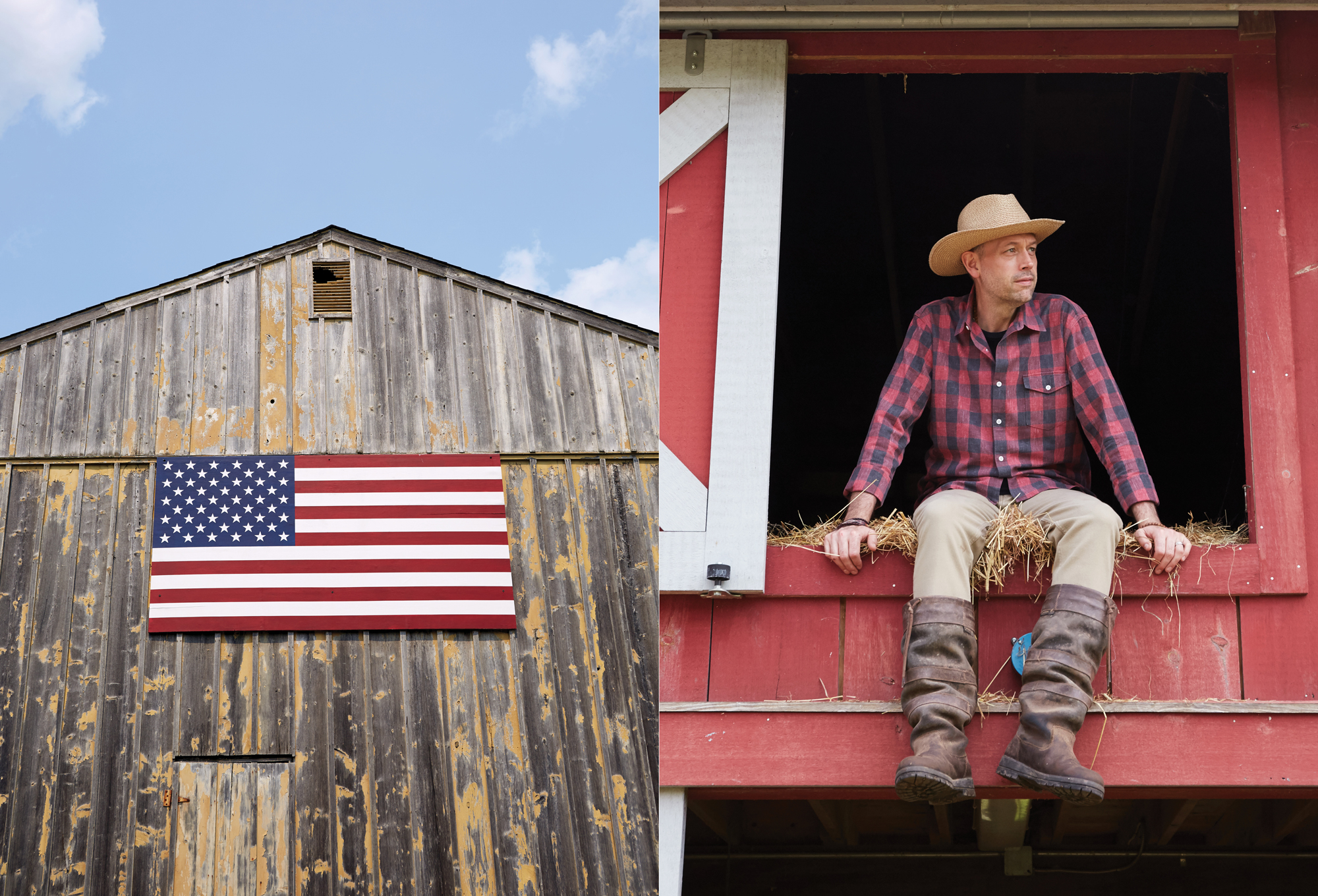 We all know the dilemma: We want to use products that are as natural for us and as kind to the earth as possible, but tracking them down (and aff ording them) isn't always easy. And then there's the packaging. It's no secret that even the best recycling eff orts don't keep plastics—the most commonly used container for personal care products—out of landfi lls and oceans. Small-scale producers making potions in refi llable vessels are doing their part to help, but what would it take to make a global cosmetics giant get in the sustainable game? Well, it would take Shane Wolf, the genius behind L'Oréal's groundbreaking line, Seed Phytonutrients.
"The seed is the most potent part of the plant. And if you can safely extract those seed oils, they're amazing ingredients for hair and skin."

—Shane Wolf
"I had this idea for a new natural and sustainable brand with seeds at the heart that I wanted to propose at L'Oréal," says Shane, who is the beauty giant's Global President, U.S. Brands, Professional Products Division. He spent his professional formative years working with natural beauty guru Horst Rechelbacher, founder of Aveda. Pairing his work experience with his personal heritage—he grew up on a farm in Kansas—Shane had unique insights into how to make it happen, and sat with the idea for over a decade. Around the time he was returning from a company post in London and ready to turn that idea into reality, L'Oréal launched its own sustainability initiative, "Sharing Beauty with All." Enter kismet. "If I'm going to make a diff erence in an industry I love, I'm going to have to make an impact from the inside," Shane thought.
He quietly began enlisting likeminded coworkers, including fellow executive and marketing wiz Brad Farrell and then media ace Lea Koussoulis and packaging pro Scott Schienvar, to develop the concept before taking it to the top. "If they had said they were not into it, I'd have taken it out and done it alone," says the passionate exec. But what they said—all the way up the chain—was yes, launching what Shane describes as the most exciting 18 months of his 20-year career.
So how would the brand be diff erent? For starters, instead of looking for suppliers, they would hire small, organic farms to grow their ingredients—and pay for harvests in advance, regardless of how successful a crop was in any given year. is is a game-changer: It takes three years to get organic certifi cation in the fi rst place, and then one nonproductive season can be devastating. Sustainability is not only about being eco-friendly, after all.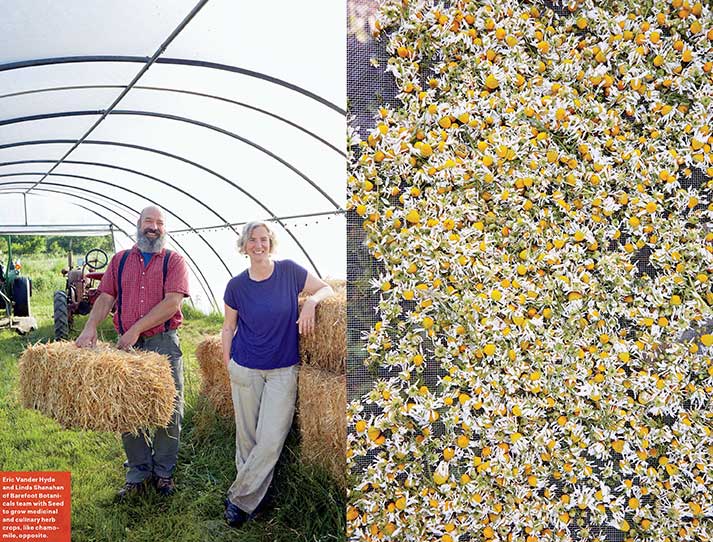 This would lead to a partnership with a fellow Bucks County operation, Barefoot Botanicals. It was once a CSA run by Linda Shanahan and Eric Vander Hyde, until their work-life balance was thrown out of whack and they still struggled to make a profi t, a common problem for organic farmers that the team at Seed hopes to remedy. But Shanahan used her knowledge as a former nurse and the pair turned the soil over to growing medicinal herbs. ey also started growing sunfl owers whose bounty is vital to Seed Phytonutrients' product line. After a bumper fi rst-year crop, though, a rainy second summer left basically no harvest, so they added a second crop, camelina, that grows in diff erent conditions.
"When you work in the natural world, you realize there's no reason everything can't be green."

—Shane Wolf
Through this, the Seed team learned a valuable lesson—they would have to diversify growing locations to benefi t from varying climates and weather patterns around the U.S. Now, they have growers in Virginia and Ohio. But it's still good to have Barefoot Botanicals just down the road. "One of the fantastic things about starting the brand and still running other big businesses is that one day I get to exercise the love that I have of the beauty industry and then the very next day I'm back out on the farm picking sunfl ower seeds to create product," says Shane, aka Lead Farmhand at Seed HQ.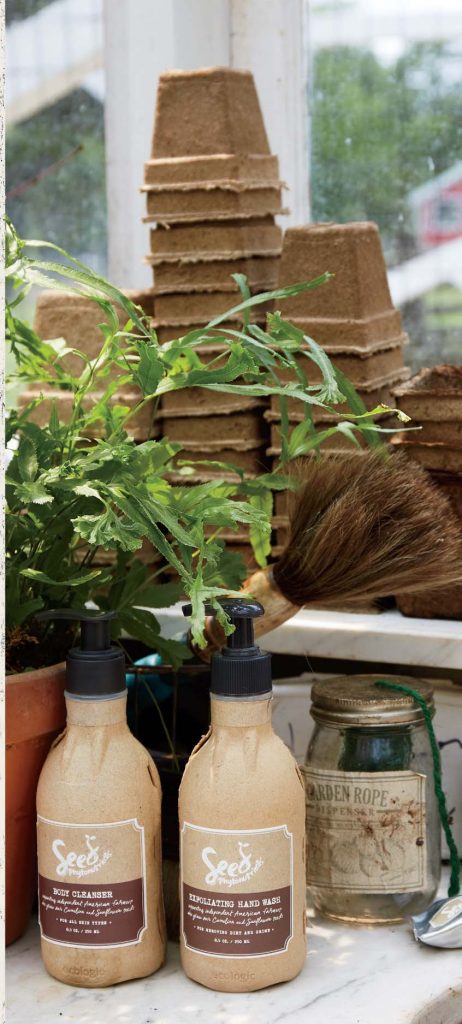 According to Shane, "The seed is the most potent part of the plant. If you can safely extract those seed oils, they're amazing ingredients for hair and skin." ey use cold press and expeller methods to extract top-quality oils that contain high amounts of omega-3 fatty acids (which thwart infl ammation), antioxidants (to neutralize free radicals and prevent cell damage), phytosterols (helpful in collagen production), carotene and vitamins A, C, D and E (these all help improve skin's appearance)—basically powerhouse ingredients in their product lines.
"My hope for the future is that beauty and sustainable beauty are no longer considered two different things."

—Shane Wolf
Shane tapped a former colleague who has a small business making formulations, something he had dabbled in himself over the course of his career. ey dug into the process, dialing up an emollient here, tweaking a surfactant there, and—his favorite part—adding scent. "If I could start my career over I'd become a chemist," he says. "When you work in the natural world, you realize there's no reason everything can't be green."
But, being a beauty bigwig, he knew that a groundbreaking product is nothing without a package to match. Enter the collaboration with Ecologic sustainable packaging in Manteca, CA, and the beauty industry's first showerproof paper—yes, paper!—bottle.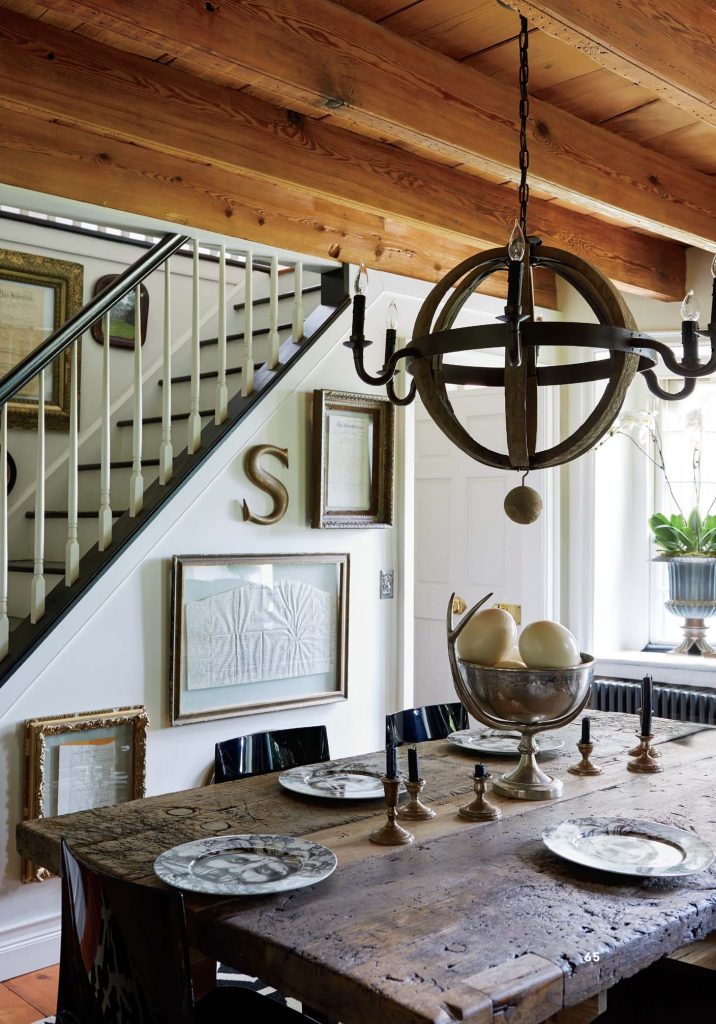 Inspired to examine all the packaging in her home after her daughter's school initiated a zero-waste program that gave conventional lunch containers the heave-ho, Ecologic founder Julie Corbett got serious about seeking a solution to the packaging problem consumers face. Soon after, she noticed that the tray cradling a new iPhone she'd ordered was actually made of molded paper, not plastic. It sparked this former investment banker to ask what else might be molded from this easily recyclable resource.
Scott and Shane tracked her down as she was just trying to get the idea of a paper bottle off the ground. Joining forces, they managed to create a survives-in-the-shower, compostable container for hair and body care. Inside, an ultra-thin, flexible, and recyclable plastic liner contains the product and collapses around the pump so you can get to basically every last drop of the stuff . And how's this for fun: Once the product is finished, crack open the bottle to reveal a beautiful packet of— what else?—heirloom seeds.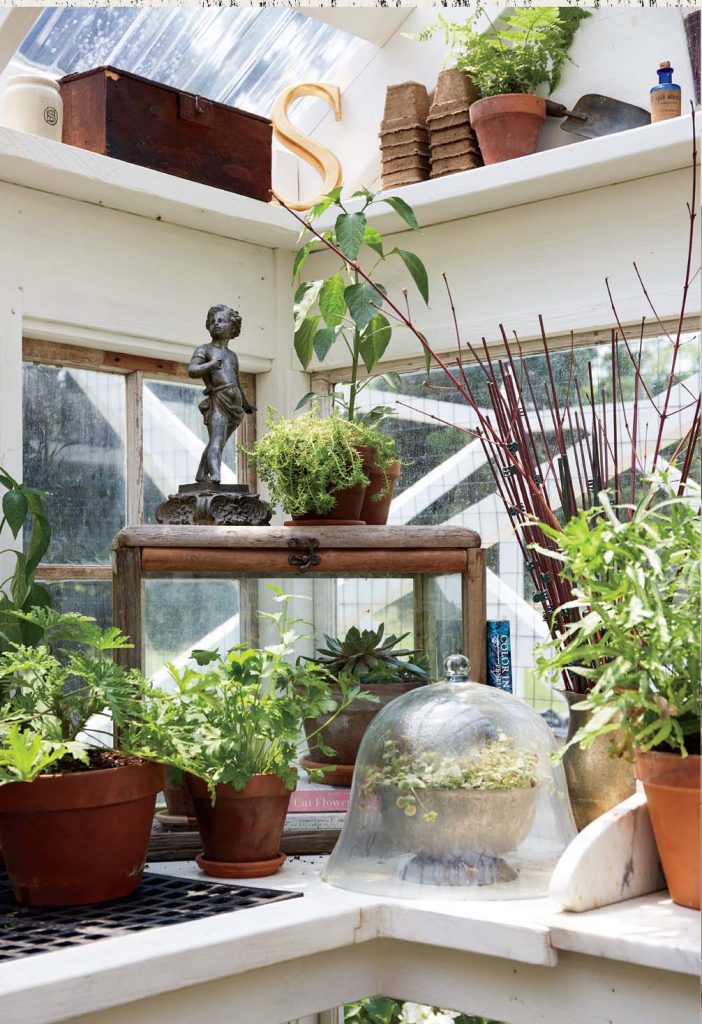 Operating as a start-up within a colossus like L'Oréal allowed Shane and his team to break some rules and trailblaze as they've cultivated the idea . "We're nowhere near the mother ship. It's really the best of both worlds. We chose to remain independent, but at the same time, we've benefi tted from great resources as we wanted to use them," he says.
For example, he could enlist a massive marketing department to provide feedback on market studies on everything from shelving to how users react to the formulas, an asset worth hundreds of thousands of dollars. Also, he adds: "We're super-strict in making sure that our formulas are top quality. e level of safety is the same as any brand under L'Oréal. It costs a lot." Not only are the premium products they've formulated—everything from face serum to hair smoother to lip balm— eff ective, naturally fragranced, and free of all the bad stuff (like parabens and sulfates), they're available at an attainable price point. Seed Phytonutrients is proof-positive that creating products that are healthy for people, the earth, and the businesses that make them is indeed possible. Shane sums it up: "My hope for the future is that beauty and sustainable beauty are no longer considered two diff erent things."