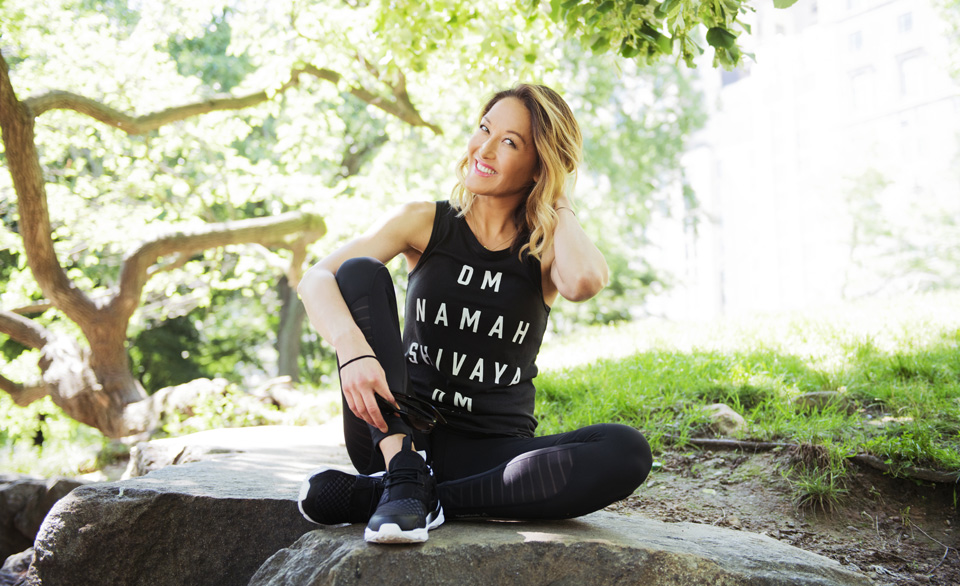 Photographs courtesy of Candice Kumai
MONDAY: "Yoga and nature, two very precious and key elements to my life. I cherish moments with the earth. I am grateful for anything green, the warm sunshine, sand between my toes and the great outdoors, even if it's just a sec in central park."
---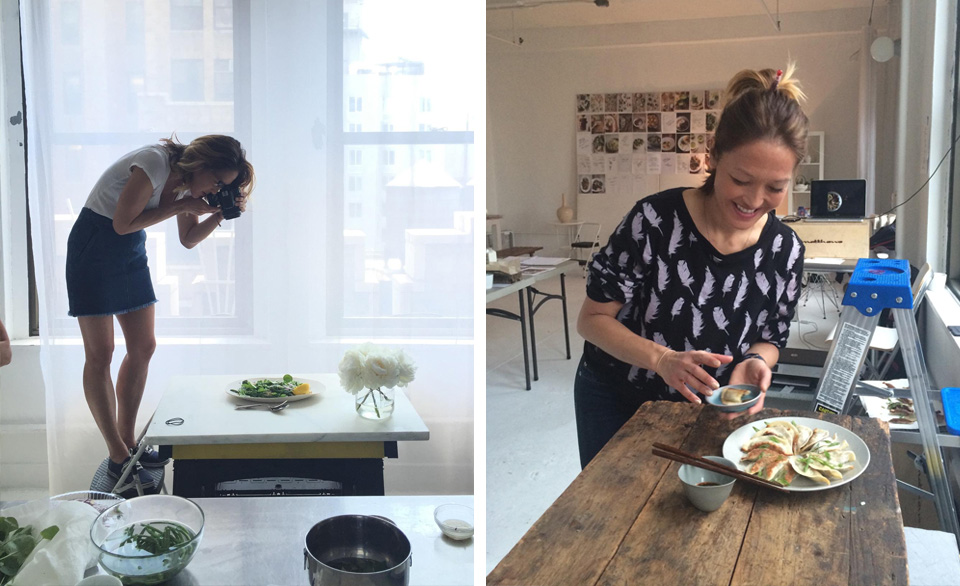 TUESDAY: "Photo shoot day! I'm super hands-on during all of my photo shoots, I'm truly passionate about my work in health and wellness, especially the food I develop. I've actually produced and directed each photo shoot for all of my cookbooks (I've food styled a few as well!)."   We're a fan of Candice's newest one Clean Green Eats and love her kale bacon pizza, vegan dark chocolate & avocado cake and wasabi cashews.
---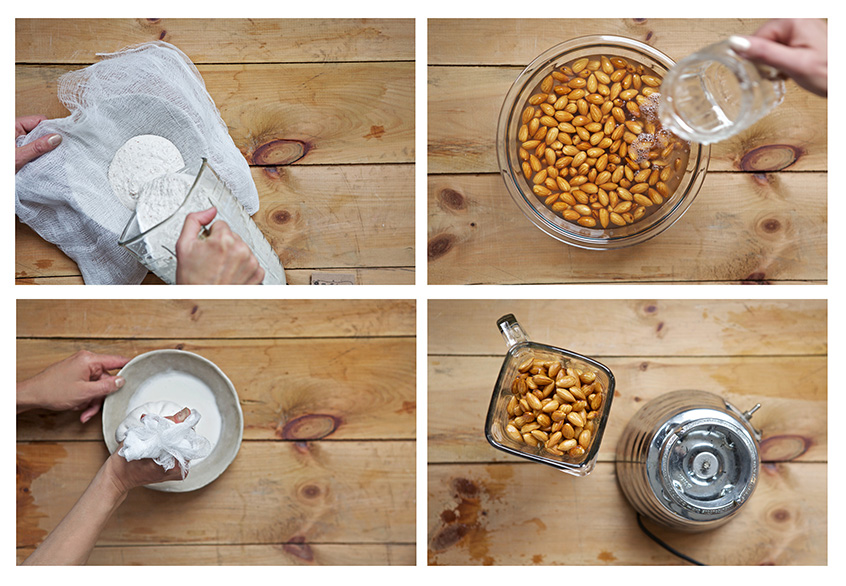 WEDNESDAY: "My friends think I'm insane, but I love spending my time on making things homemade. It takes nothing more but a bit of time and real ingredients to create homemade nut-milks, dressings, sauces, and marinades (and I happen to love the free stress relief!)"
Candice's Almond Milk Recipe
Ingredients:
3 cups raw almonds
5 cups purified water
Equipment:
Cheesecloth, string, or rubber band
Directions:
In a large mixing bowl, submerge 3 cups raw almonds in water overnight or for up to 8 hours. Strain the almonds, and discard the water.
In a high-powered blender, blend the almonds carefully with 5 cups purified water to combine well.
Tie a 12 x 12-inch square of cheesecloth with a rubber band or string over a large mixing bowl and gently pour the almond blend into the cheesecloth to strain all the liquid out.
Reserve the liquid, add a touch of maple or pumpkin spice, and enjoy! Yields approximately 5 cups of delish, homemade and extra creamy almond milk.
---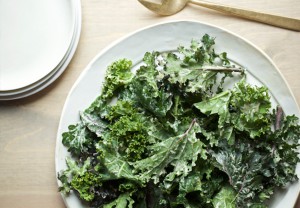 THURSDAY:"I don't believe I've gone a week without my beloved kale," admits Candice. "Till death do us part! Kale is full of vitamins A, C, K, fiber, protein and calcium. I am so in love with this delish green! Everything from salads to soups, green smoothies, pizza fried rice and even cookies!"
---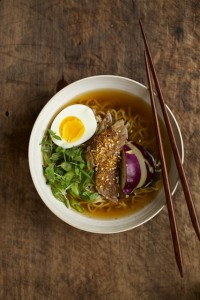 FRIDAY: Candice was raised by a Japanese mother and a Polish-American father and it's evident in her recipes that fuse different cultures deliciously together. "I love treating myself and my loved ones to ramen." Candice trained in Japan and learned the traditional methods to make ramen, but admits it can take a bit of time. In her cookbook, her speedy version is easier for the at-home cook because she uses pre-made fresh ramen noodles and boosts the nutritional content with watercress, arugula and shredded kale.
---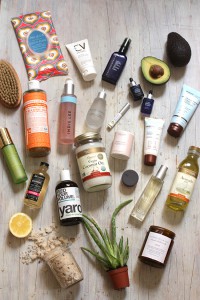 SATURDAY MORNING: Candice is a regular guest on numerous talk shows and on E! News. She admits, "for each television segment, I have to wear makeup galore," and says that on top of jetsetting back and forth between LA and NYC can get the best of her complexion. To get the glow back, she uses natural beauty products and makes her own treatments like sugar scrubs, avocado masks and uses coconut oil to remove bulletproof eye makeup.
---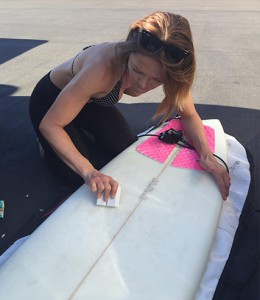 SATURDAY AFTERNOON: "I'm all about feeling my very best on weekends, laughing, going surfing and hiking with my man, Dean and getting 8 hours of solid sleep. As my Japanese ancestors would say, a fabulous side effect of taking great care of your body may one day be, beautiful skin and a healthy, long and truly happy life"
---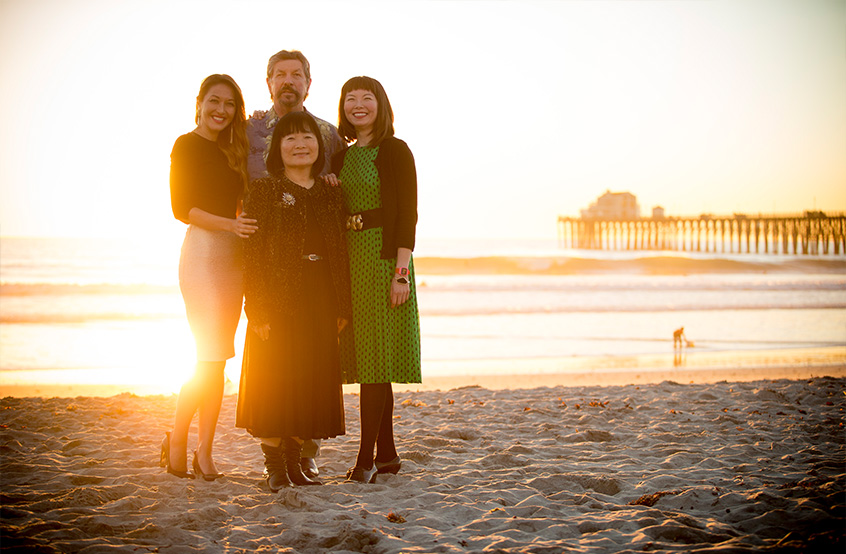 SUNDAY:"I cannot begin to measure my love for my family. My mother, born and raised in Kyushu, Japan is a Japanese language teacher in San Diego, CA. She is my rock, my soul and my heart. My father, Polish-America, a former nuclear auditor and US Naval veteran is the most brilliant and hardest working individual I know. My sister is the most creative and talented girl ever. She runs her own award-winning cycling shop in London, (the London Bike Kitchen)." Candice says the ultimate goal of family is "to make this world a better, cleaner and more united place."