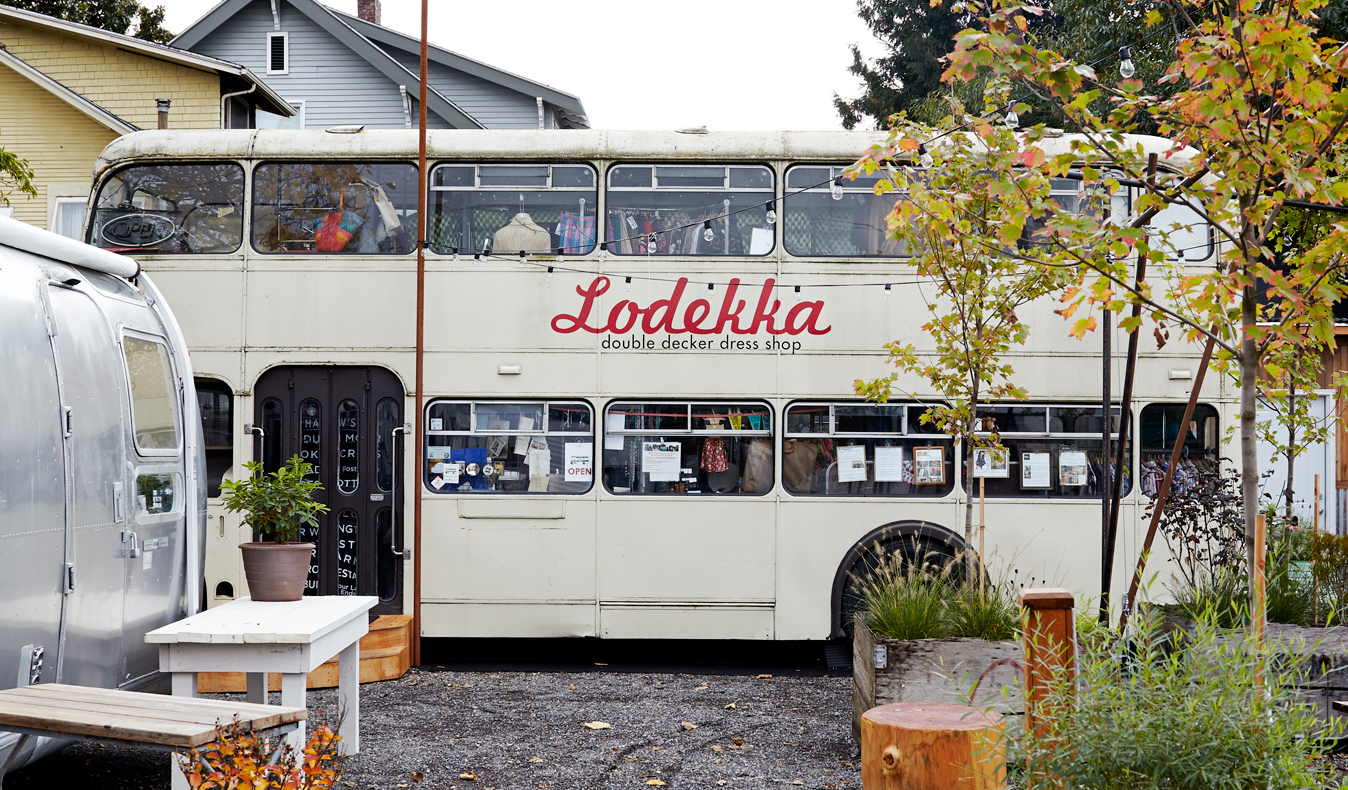 Photographs by David Engelhardt
Portland is a Naturally mecca: farm-to-table everything, old-growth forests perfect for hiking, locally-made shopping and, yes, signs of quirkiness you see on the hit TV show Portlandia. We think Portland is perfect in every single way and spent 48 hours checking out the best streets, eats, drinks, outdoor trails and cozy hotels. Here are our fave picks for a weekend away in the Pacific Northwest.
STAY: The Sentinel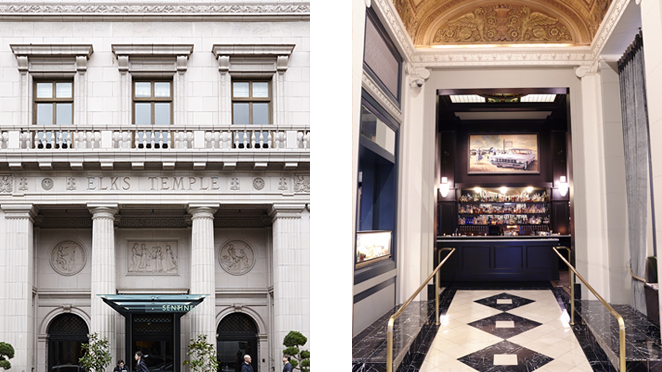 614 SW 11th Avenue, 503-224-3400 sentinelhotel.com
Housed in not one but two historic downtown buildings, the Sentinel is an architectural marriage between the former Seward Hotel and an old Elks Lodge. If renting a car and driving isn't your thing, stay here: Its central location makes it easy to walk to some of the best restaurants and shopping the city has to offer. We love the large, plush rooms (it was renovated in 2012) and unique mini bar stocked with locally concocted spirits, treats and teas. An awesome, up-to-the-minute gym and intricate historic architecture make this a gem of a hotel to call your home away from home.
VISIT: Columbia River Gorge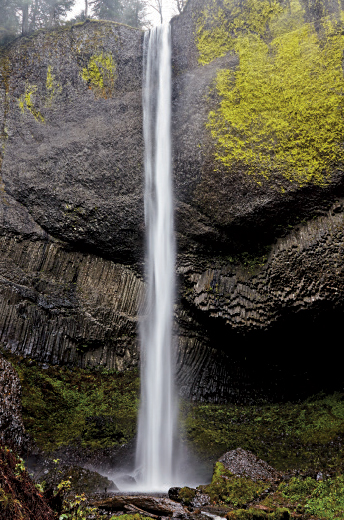 Historic Columbia River Highway No. 100
If you want to have your mind blown by Mother Nature, try this: Rent a car and drive along the historic Columbia River Highway. Just 30 minutes outside of the city you'll see jaw-dropping waterfalls, moss-covered old-growth trees and vistas that, well…you just need to see them with your own eyes. There aren't any top-grade restaurants here, so stop by a mom-and-pop grocer for lunch. Sure, it'll feel slightly Twin Peaks-ish at first, but there is nothing off about homemade mac & cheese and BBQ brisket. Bring rain gear—even the sunniest skies could turn gray just…like…that. So act like a local and get out there in it.
EAT: Tidbit Food Truck Park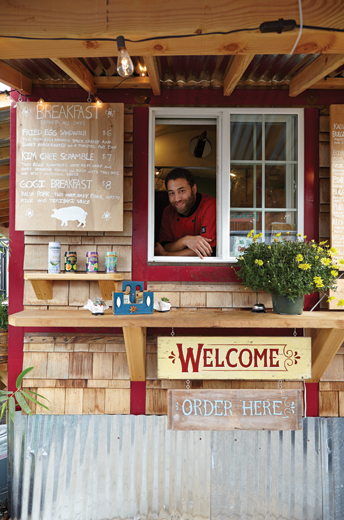 Division Street
no phone or website
Food trucks are nothing new, but tracking down your favorite mobile takeout joint can be tricky. In Portland, food trucks are permanent fixtures in aptly named "food truck parks." Our favorite little movable feast of a park is called Tidbit. It features everything from locally roasted java to fusion cuisine; we like the truck that mixes Hawaiian and Korean influences together. For late-night cravings, a Portland food truck park will be your best friend. It may be the only place open, but that's okay…the food is that good.
 EAT: Canteen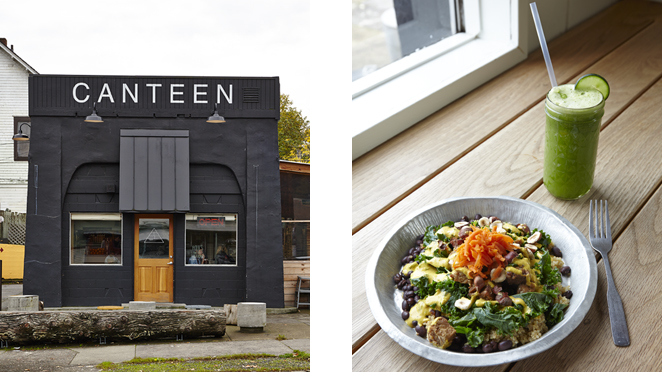 2816 SE Stark Street; (503) 922-1858 canteenpdx.com
It's time for a healthy palate cleanser, so we head over to vegan café Canteen. It's not in the prettiest part of town, but the food is well prepared and well priced. It's no surprise the Portland Bowl ($8) is a signature dish: quinoa, black beans, maple-glazed tempeh, kale, carrots and chopped hazelnuts are all topped with their famous NW sauce. It's clean, tasty and satisfying. Wash it down with an organic Super Veggie juice and you'll feel like a superhero.
EAT: Tabor Bread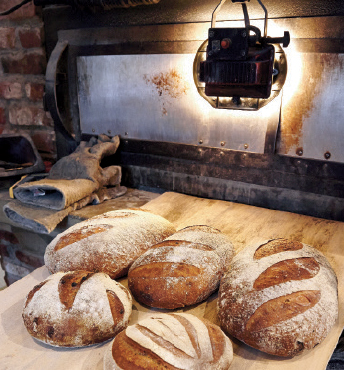 5051 SE Hawthorne Boulevard
971-279-5530; taborbread.com
One step inside Tabor Bread and a thought comes to mind: This is not Panera. Forget farm to table, this is mill to mouth. The on-site grain mill grinds out whole-grain flours every single morning. Then skilled bakers whip up the super-fresh flours into mouthwatering bâtard, boule and pullman loaves that are baked on-site in a massive hand-built brick oven that anchors the bakery. We suggest the breakfast sandwich: a vegetable frittata with goat cheese, kalamata olives and seasonal greens stuffed between two crispy, crunchy slices of bâtard bread.
EAT:  Salt & Straw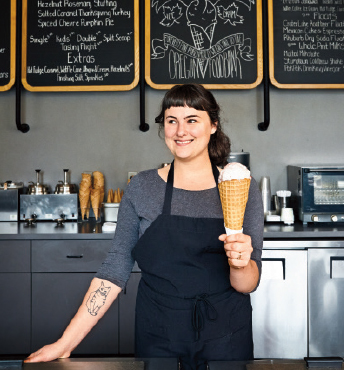 3345 SE Division Street
503-208-2054; saltandstraw.com
We're not breaking news here about Salt & Straw. The ice cream shop has been covered extensively by food bloggers, magazines and TV shows. But the enormous buzz is no reason to exclude it from our list. The fresh-made pints are created in small batches using local, organic and sustainably harvested ingredients. But it's the flavor combinations that have us hooked. When we visited around Thanksgiving, the menu featured Sweet Potato Casserole with Maple Pecans, Honey Bourbon Corn Pudding and even Salted Caramel Turkey (it has real turkey fat and caramel swirled in!). Not sure which one to go for? Ask for free samples to find your perfect scoop.
EAT:  Ava Genes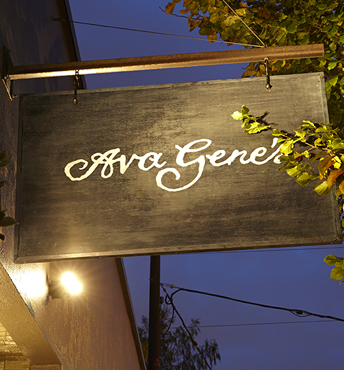 3377 SE Division Street; 971-229-0571; avagenes.com
If you want to taste why some of the best produce, meat and food products come from the Northwest, make a reservation here. They not only celebrate food, they elevate it. The place is packed, and after your first bite you'll understand why—think fritti misti with drops of wild honey and a dusting of bee pollen, fusilli with nut ragu and Portland-made ricotta salata, and Steelhead salmon with minestrone. We got there early and our server suggested we snatch up the last, not-on-the-menu salmon collar for our meal. It's the top-notch service, melt-in-your-mouth meals and warm atmosphere that have people parading to their kitchen.
EAT: Tasty n Alder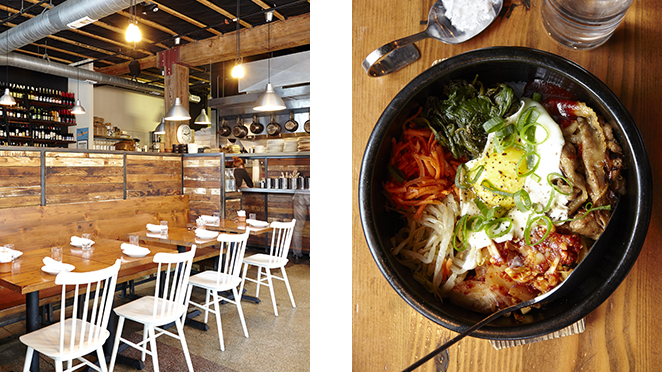 580 Southwest
12th Avenue
503-621-9251 tastynalder.com
You'd think with only 48 hours and dozens of the freshest, coolest, most delicious dining options to choose from we'd try as many places to dine as possible, yes? Well, we ate at Tasty n Alder not once, not twice but three times. And here's why:
Chef and owner John Gorham based the popular brunch menu on his experiences with the growing immigrant community that works behind the scenes at his restaurants. It's those influences (think Korean bim bop, Saigon brussels sprouts and El Paso enchiladas) that work well alongside traditional fare like butternut squash, cast-iron frittatas and their signature: "The Whole Toad," a soft-baked egg inside bread pudding. Stir. Scoop. Devour. Walk…a lot.
SHOP: Orox Leather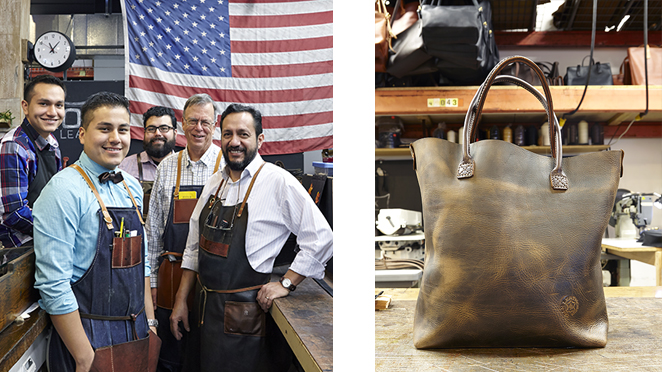 450 NW Couch Street
503-954-2593; oroxleather.com
Fine, handmade leather goods. End. Of. Story. But wait, it gets better: Where else can you see your brand-new leather tote or awesomely cool iPhone cover handmade right in front of you? Orox is both shop and workshop, where four generations of family members handcraft leather goods the old-fashioned way. They use American-sourced, sustainably dyed leather to craft stunning belts, sandals, wallets and more. The quality is superior, the design stunning and the artistry…simply heartwarming.
SHOP: Milk, Milk, Lemonade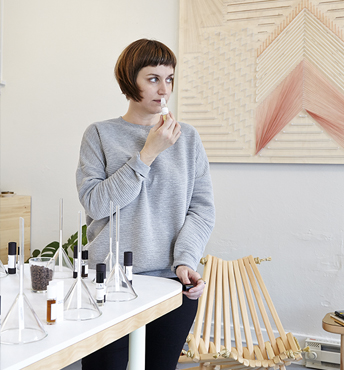 1407 SE BELMONT STREET; 503-970-1173 olofragrance.com
Perfumer Heather Sielaff just opened her own shop named Milk, Milk, Lemonade for that classic playground ditty…and, yes, she hopes a fudge shop opens 'round the corner…but it's her perfume oil line "Olo" that has people taking note. The ingredients are simple: coconut and essential oils along with a few key accords and absolutes. But her combinations are complex and utterly mesmerizing. The Wyeth has notes of pine resin, saltwater and moss, inspired by the mist blowing off the Pacific Ocean combined with damp moss and wood from the trees along the Northwest coast. Every scent has a story like this, so ask (and sniff) away.
SHOP: MadeHere PDX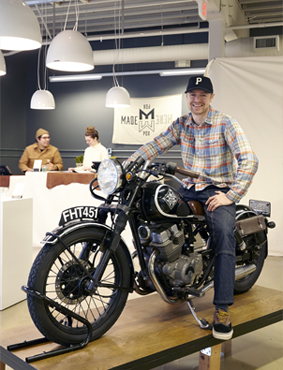 40 Northwest 10th Avenue
503-224-0122; madeherepdx.com
If there's one word to describe Portland, it's this: Proud. MadeHere PDX is a gorgeously curated store of items "designed, built, branded, crafted, made" of the best-of-the-best from Portland. But don't expect farmstand jams and jellies. Instead, at MadeHere PDX you'll find a locally-made motorbike, maple burl wood sunglasses or an octagonal cast-iron skillet that's too cool for (cooking) school. Locally-made also means it isn't mass-produced, so shopping here is almost a guarantee you'll bring home a truly unique and beautiful find.
SHOP: Beam & Anchor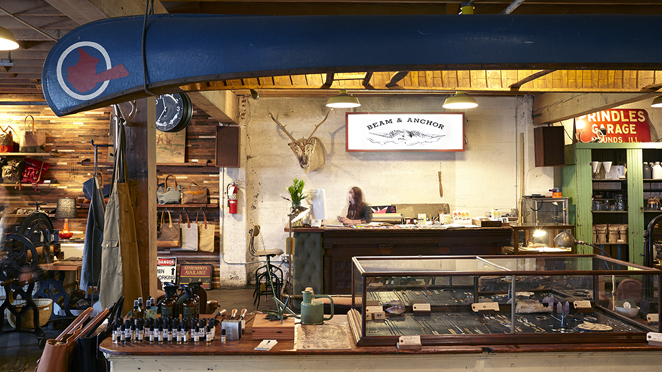 2710 North Interstate Avenue 503-367-3230
beamandanchor.com
Under a highway overpass and next to a set of active rail tracks may be the last place you'd expect to find truly unique wares for sale. But Beam & Anchor founders Robert and Jocelyn Rahm have created more of a commune than a store with this philosophy: "Where the product is not seen as independent from the creative process". If that sounds like a line from Portlandia, don't let it sway you: There are some seriously good finds here. Clothes, beauty products, housewares and jewelry make this a must-visit shop to explore and drop some meaningful dough on original gifts—for yourself and your closest peeps.